The Duke of York was banned from using 'his royal highness' following allegations made by Epstein accuser Virginia Giuffre
By Stephanie Nolasco , Ashley Papa 
King Charles III is about to be crowned, and his disgraced brother might want to play a part in politics once more.
In an effort to persuade sexual abuse accuser Virginia Giuffre to recant her claims, reports claim that Prince Andrew is amassing a $12 million "war chest" to sue Giuffre.
A request for comment from Fox News Digital was not immediately reacted to by the royal's lawyer.
The information was released shortly after Buckingham Palace revealed the coronation weekend in May will feature numerous community and service-based events, as well as a star-studded concert at Windsor Castle that will be broadcast live by the BBC.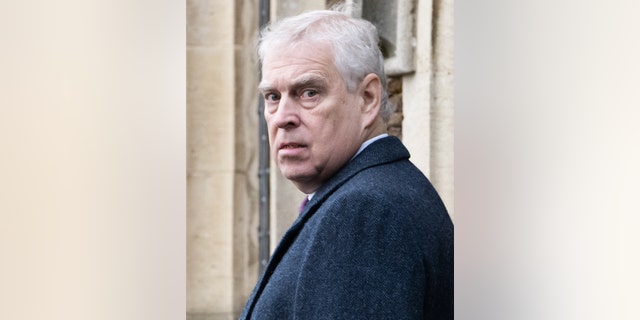 Some royal experts told Fox News Digital it's unlikely the Duke of York will return to royal duties now that Charles, 74, is king. Their mother, Queen Elizabeth II, died in September at age 96.
"I have a hard time believing anything about support from the top for Andrew rebuilding his reputation and public life," royal expert Shannon Felton Spence told Fox News Digital. "The king and Prince of Wales [Prince William] know how damaging he is, and they made it known even before the queen's death that they would not tolerate him or entertain any path back to public life."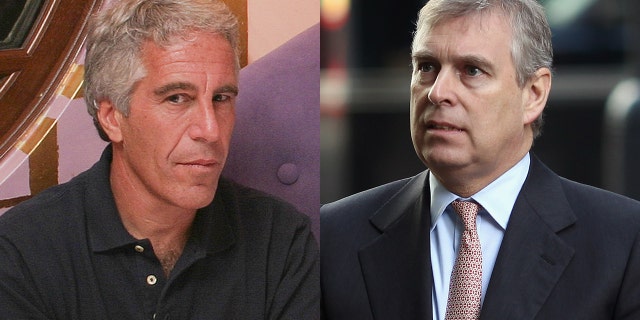 "Andrew can have his PR team spin out all the stories possible about what the queen's wishes were," she shared. "The cold hard truth is that there's a new boss in town. Look, Charles' plans for the future of the monarchy never included Andrew. Even before all this. A slimmed-down monarchy focusing on value for the public was only ever going to include Charles, his sons and their families. Now with Prince Harry out, we can expect the primary focus of the monarchy to increasingly be the king, the queen consort, as well as the Prince and Princess of Wales."
"The king and Prince William are on a protect-at-all-cost mentality," Felton Spence added. "I am sure he will be invited, as will Princess Anne and Prince Edward, but he isn't going to be in a public role. All of this is about whether Andrew can regain his status. He cannot and will not, regardless of the coronation."
In a lawsuit filed in 2020, Giuffre accused the British prince of sexually exploiting her on three occasions in 2001 when she was 17. Though Andrew, 62, has denied wrongdoing, he agreed to an out-of-court settlement paid to the American woman in February 2022 amid pressure from Buckingham Palace that damaging headlines were distracting from the queen's Platinum Jubilee.
The settlement amount was reported to be anywhere between $3.6 million to $14.8 million.
The Telegraph reported that Andrew consulted with his attorneys after Giuffre dropped a separate sexual abuse lawsuit against American lawyer Alan Dershowitz in November. Andrew's lawyer didn't immediately comment on the news at the time.
In a statement, Giuffre said she had "long believed that I was trafficked by Jeffrey Epstein to Alan Dershowitz. However, I was very young at the time, it was a very stressful and traumatic environment and Mr. Dershowitz has from the beginning consistently denied these allegations.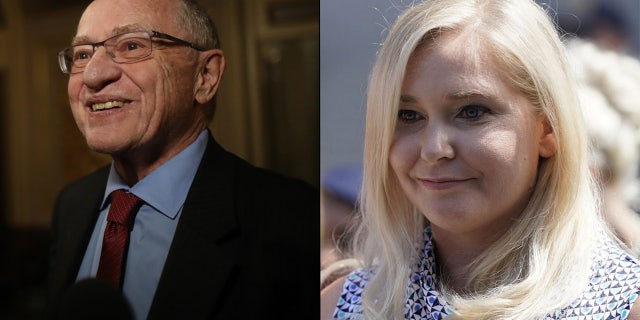 "I now recognize I may have made a mistake in identifying Mr. Dershowitz. This litigation has been very stressful and burdensome for me and my family, and we believe it is time to bring it to an end and move on with our lives."
Hilary Fordwich told Fox News Digital that Andrew, being a member of the royal family, is invited to the coronation. However, he'll likely minimize his appearance to avoid controversy on a historic day.
---
---
"Currently, Prince Andrew is invited to the coronation but, like Prince Harry, he won't be required to kneel before King Charles to 'pay homage' as only Prince William will be kneeling," Fordwich explained. "This is a break from tradition where all dukes would kneel in homage.
"Charles, known for his big heart, is a very different soul from his wayward younger brother," she added. "After many decades of difficulties between them and divided by differences in personalities… it is seen as highly unlikely King Charles would risk a return by Prince Andrew to the royal fold or risk jeopardizing the reputation of the monarchy."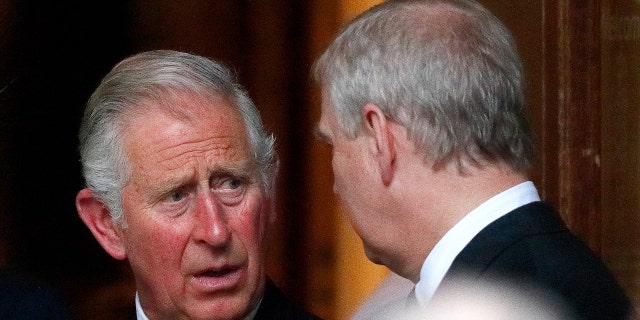 "But there was a test of how the public would receive Prince Andrew at Christmas when he joined the family for their traditional walk to the church at Sandringham," Fordwich pointed out. "After that seemed to go smoothly, the king is more likely to allow him again to join the family in public. In addition, Prince Andrew is known to have been pushing to pursue business interests which are also under consideration."
The recent developments between Giuffre and Dershowitz have reportedly given Andrew hope that he could clear his name and restore his royal status, according to royal commentator Richard Fitzwilliams, who spoke with Fox News Digital. Even so, it seems unlikely that the populace will embrace his return.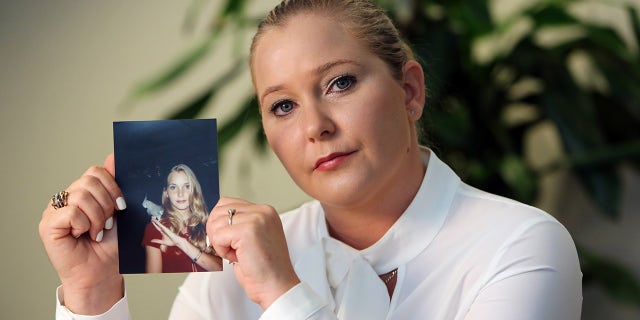 "Andrew faces a seemingly insurmountable problem when it comes to the court of public opinion," said Fitzwilliams. "His ratings have been execrable ever since his interview with the BBC's Emily Maitlis on 'Newsnight' in 2019. In it, he expressed no sympathy for Epstein's victims and said he didn't regret knowing the deceased pedophile. He appeared to the public to be an entitled imbecile. 
"It was so catastrophic it will be studied by students of public relations as an example of how not to handle the media. His weird comments about not being able to sweat and his visit to the Pizza Express in Woking made him a national joke."
"The hostility of the public and the media is such that any appearance by Andrew in public is highly controversial," Fitzwilliams added. "King Charles and Prince William are said to be in total agreement that he has no future as a working member of the royal family. 
"The irony is that even if he were to have some legal success, it would end up harming the monarchy as he is considered such an embarrassment to the institution he once served."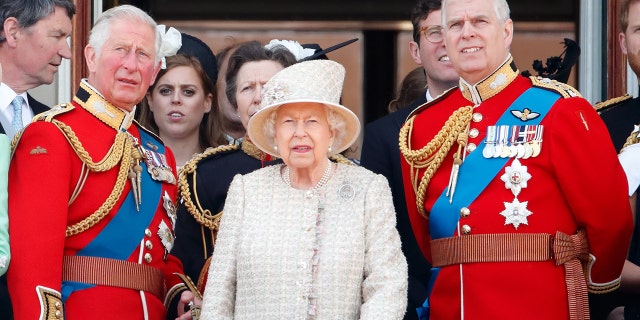 Despite Andrew's denial of the accusations of sexual abuse, royal experts claim that the harm has already been done.
The prince, who was long regarded as the late queen's favorite child, had his honorary military positions removed. The queen forbade him from using the title "his royal highness" in official contexts and removed him from his honorary leadership of numerous charities, known as royal patronages, before her death.
The "freedom of the city" granted to the prince by the northern city of York was revoked by a unanimous vote of the council. After the queen appointed Andrew the Duke of York, he was given the honor in 1987. He is the first person to lose the honor, which dates back to the Middle Ages. Since then, local authorities have argued that Andrew ought to also forfeit the title of Duke of York. At the time, a representative for Andrew declined to comment.
The king's coronation is set for May 6 at Westminster Abbey.
Fox News Digital's Danielle Wallace and The Associated Press contributed to this report.
---