(MAINNEWS) – Jennifer Coolidge teased she slept with '200 men' after her leading role in 'American Pie'
In her upcoming memoir, "Love, Pamela," and her Netflix documentary, "Pamela, a Love Story," the former Playboy model is peeling back the curtain on her life, including details about the infamous S-EX tape with Tommy Lee.
More stars have recently gotten candid about their S-EX lives, with Jennifer Coolidge teasing that she got a lot of "S-EXual action" after starring in "American Pie," while other celebs have shared what it is like filming intimate scenes for roles. Earlier this month, Brad Pitt recalled filming his first S-EX scene for the '80s television series "Dallas," saying it was anything but romantic.
Here's a closer look at stars who have spilled secrets.
Pamela Anderson
Pamela Anderson has lived most of her career with her S-EX life on display. In her upcoming memoir, "Love, Pamela" and her Netflix documentary, "Pamela, a Love Story," the former Playboy model discusses the infamous Tommy Lee S-EX tape.
The tape caused a media frenzy when it was leaked and distributed widely on the internet in 1996. In her memoir, Anderson shared that the public release of the tape affected her relationship with Lee.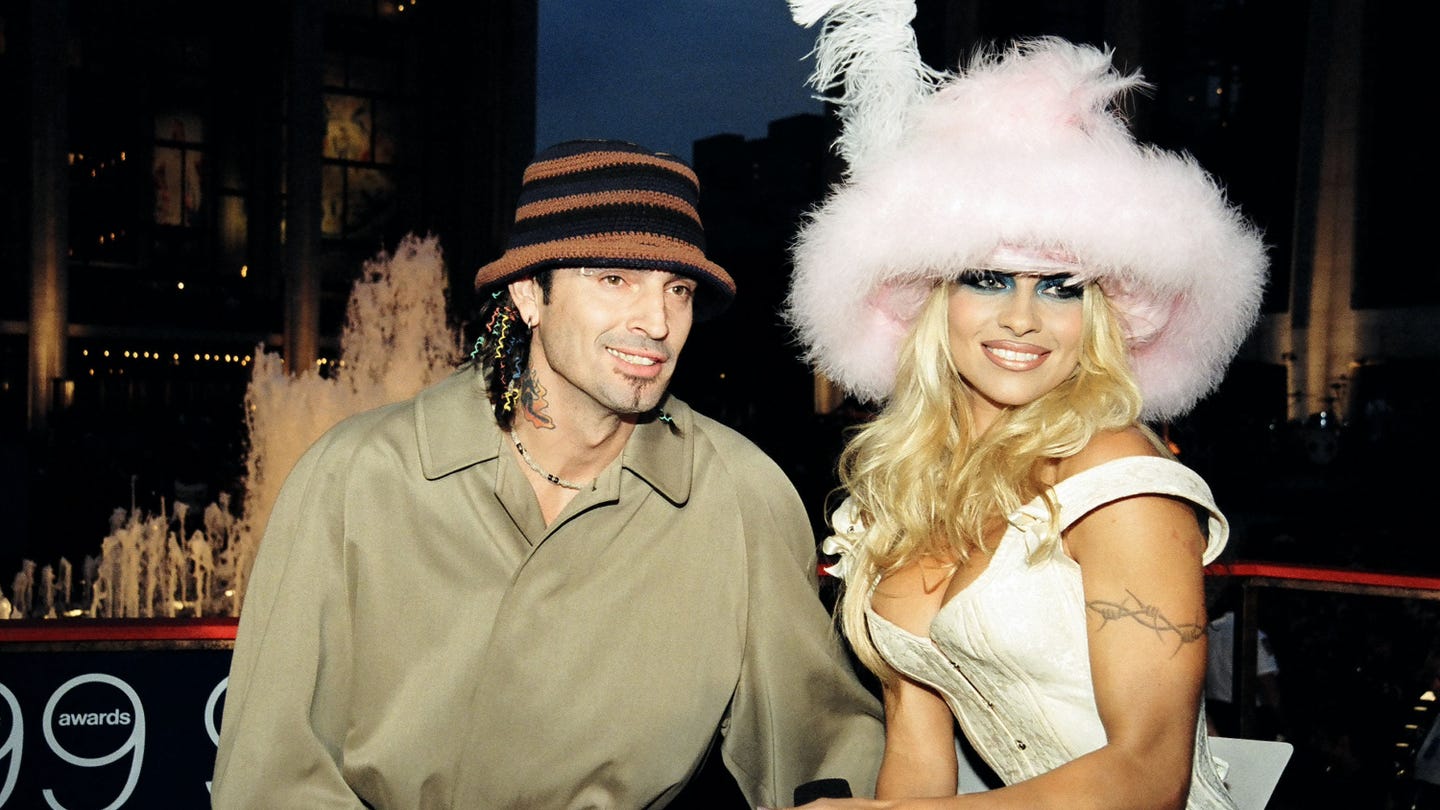 "It ruined lives, starting with our relationship, and it's unforgivable that people, still to this day, think they can profit from such a terrible experience, let alone a crime," Anderson wrote in her memoir, excerpted by People.
In 1996, Rand Gauthier, a disgruntled former employee of the couple, broke into their home and stole the vault containing the tape after Lee fired him.
The "Blonde and Blonder" star also revealed she has never seen the S-EX tape. "I've not seen it to this day," Anderson said during a "CBS Sunday Morning" interview earlier this month. "It was very hurtful."
The "Baywatch" alum noted that she wanted "people to understand" that "it was stolen property, that it was two crazy naked people in love," Anderson said. "I mean, we were naked all the time and filming each other and being silly, but those tapes were not meant for anybody else to see."
Anderson and Lee's S-EX tape scandal was thrust back into the spotlight recently when it was chronicled in the 2022 Hulu series "Pam & Tommy" starring Lily James and Sebastian Stan. The show was nominated for 10 Emmy Awards, winning one for outstanding period or character makeup.
In the Netflix trailer for "Pamela, a love story," Anderson seemingly references the tape, saying in the preview: "I blocked that stolen tape out of my life in order to survive, and now that it's all coming up again, I feel sick."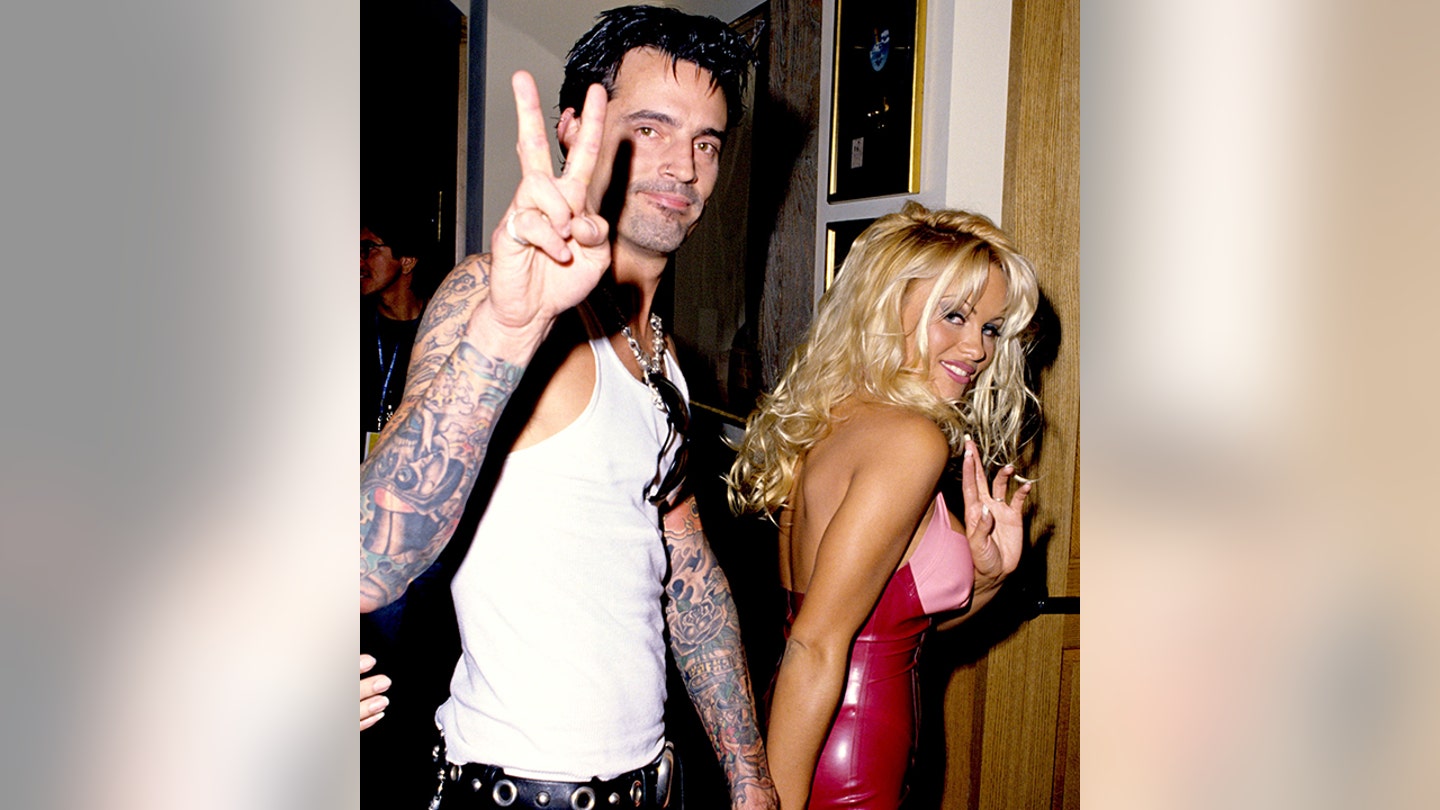 "I want to take control of the narrative, for the first time," she says as the video pans to her writing something down in a journal.
With Lee, Anderson has two sons, now in their mid-20s, both of whom are featured in the trailer of the doc, which is set to be released on Jan. 31.
The Canadian native and musician tied the knot four days after meeting each other in 1995. The ex-pair share sons Brandon, 26, and Dylan, 25.
Brad Pitt
Brad Pitt recently revealed that filming his first-ever S-EX scene in the '80s for the TV series "Dallas" was anything but romantic.
Pitt appeared on four episodes of "Dallas" between 1987 and 1988 as Randy. During his first S-EX scene, he didn't have a speaking role.
"I had to roll around in the hay in a barn," the "Babylon" actor told W Magazine earlier this month. "I don't think I had a line. I was just rolling and frolicking."
His follow-up was slightly better, though. He portrayed J.D. in the '91 flick "Thelma & Louise," and got the chance to work with both Susan Sarandon and Geena Davis.
"Yeah, that was my entry into the big leagues, I guess," Pitt admitted. "Geena [Davis] was so sweet and kind and delicate."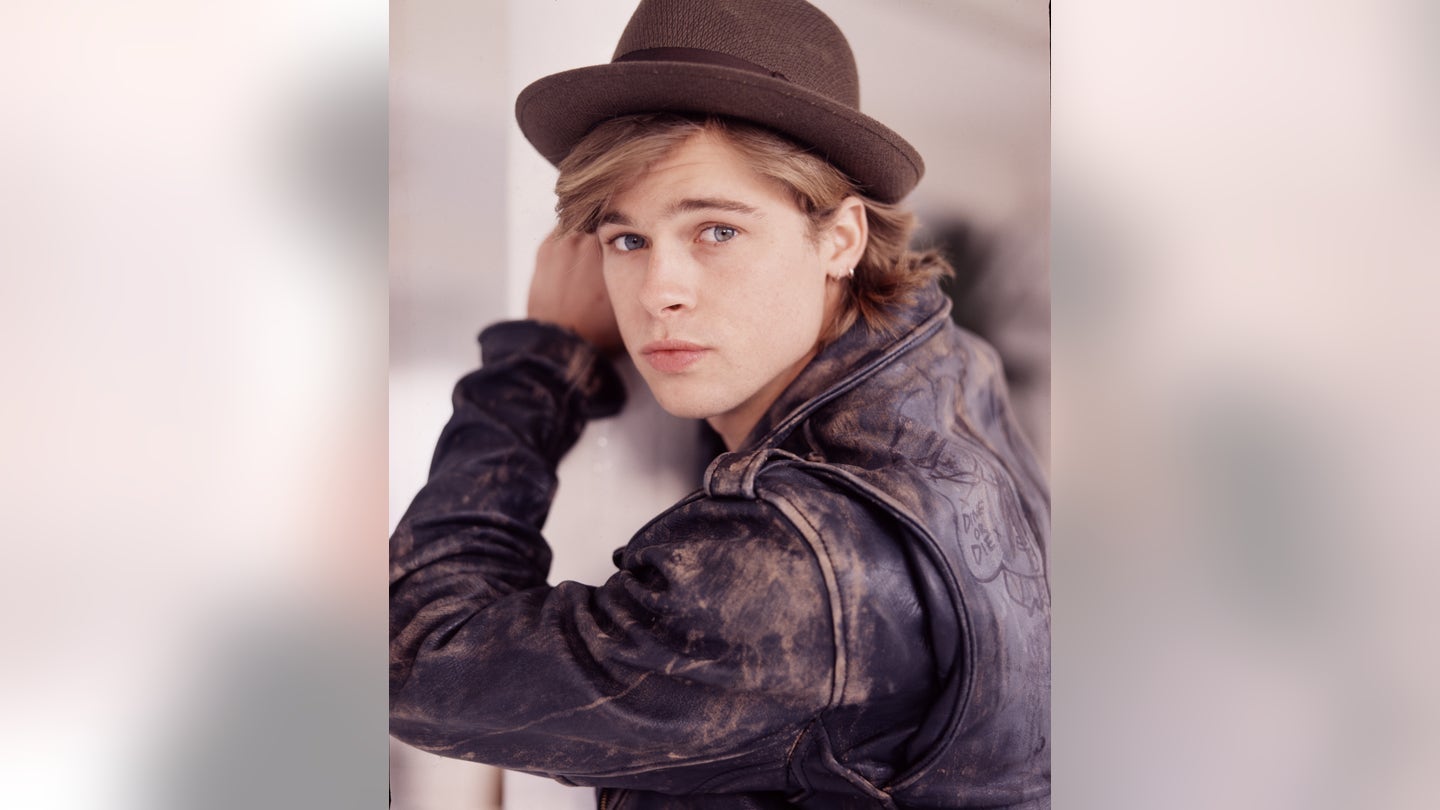 He was 26 years old while Geena was 34 at the time of filming their steamy bedroom scene.
"That love scene, I think, went on for two days of shooting. She took care of me," Pitt said.
He had no idea that his character would have any impact on his career. In fact, he barely got the part.
"I just thought, I'm the guy for this. But they went through a couple of other actors," Pitt remembered. "I didn't get the part at first, and then it came back around, and I didn't get it again, and I went, 'Huh. All right. Moving on.' And then it came back around again. I feel like it was three times."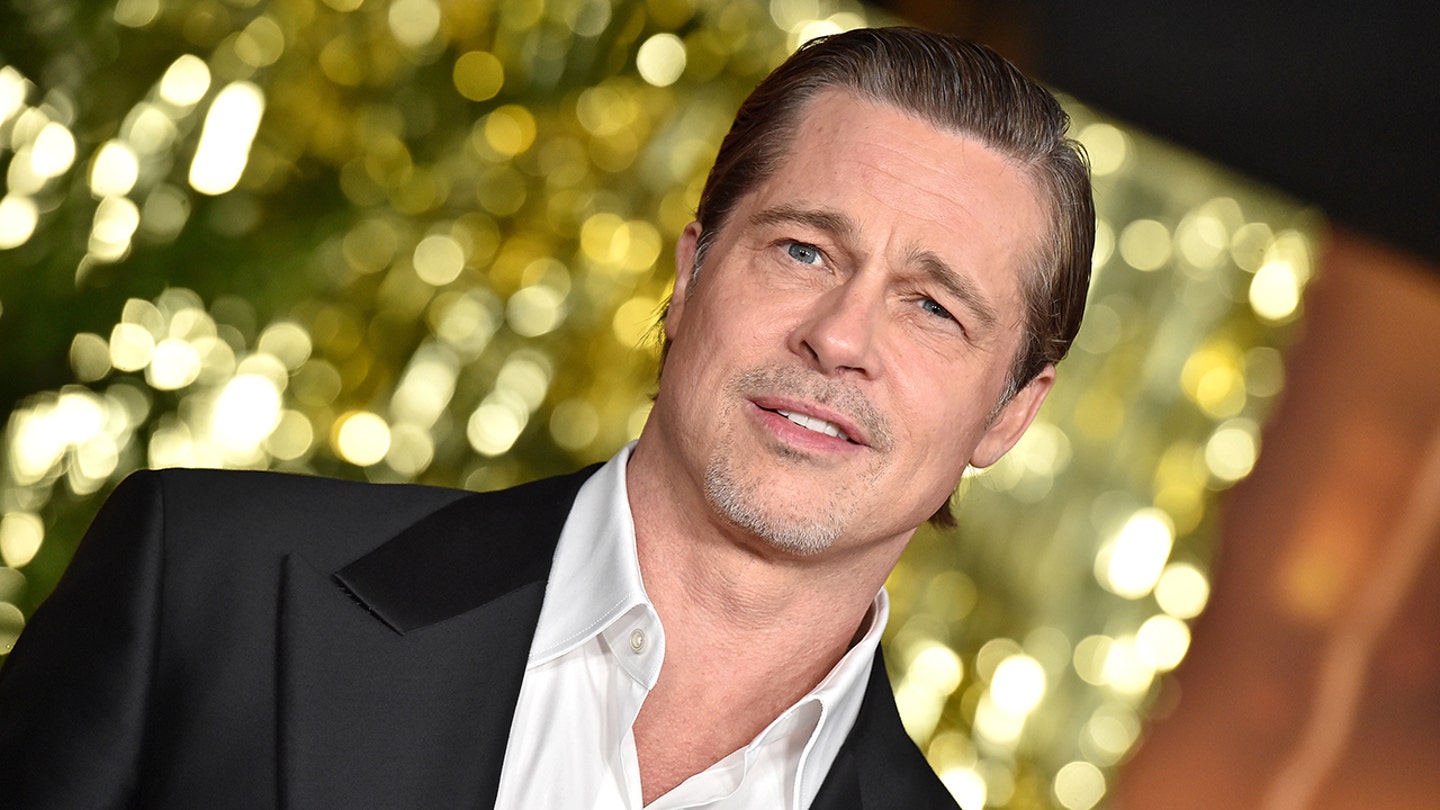 Jennifer Coolidge
Jennifer Coolidge joked about how many men she has slept with due to one specific role in her acting career. In August, Coolidge teased she "got a lot of play" after taking on the role of Jeanine Stifler, "Stifler's mom," in the 1999 movie "American Pie."
Coolidge spoke to Variety at the time and shared the "benefits" of her role as a "MILF" in the film.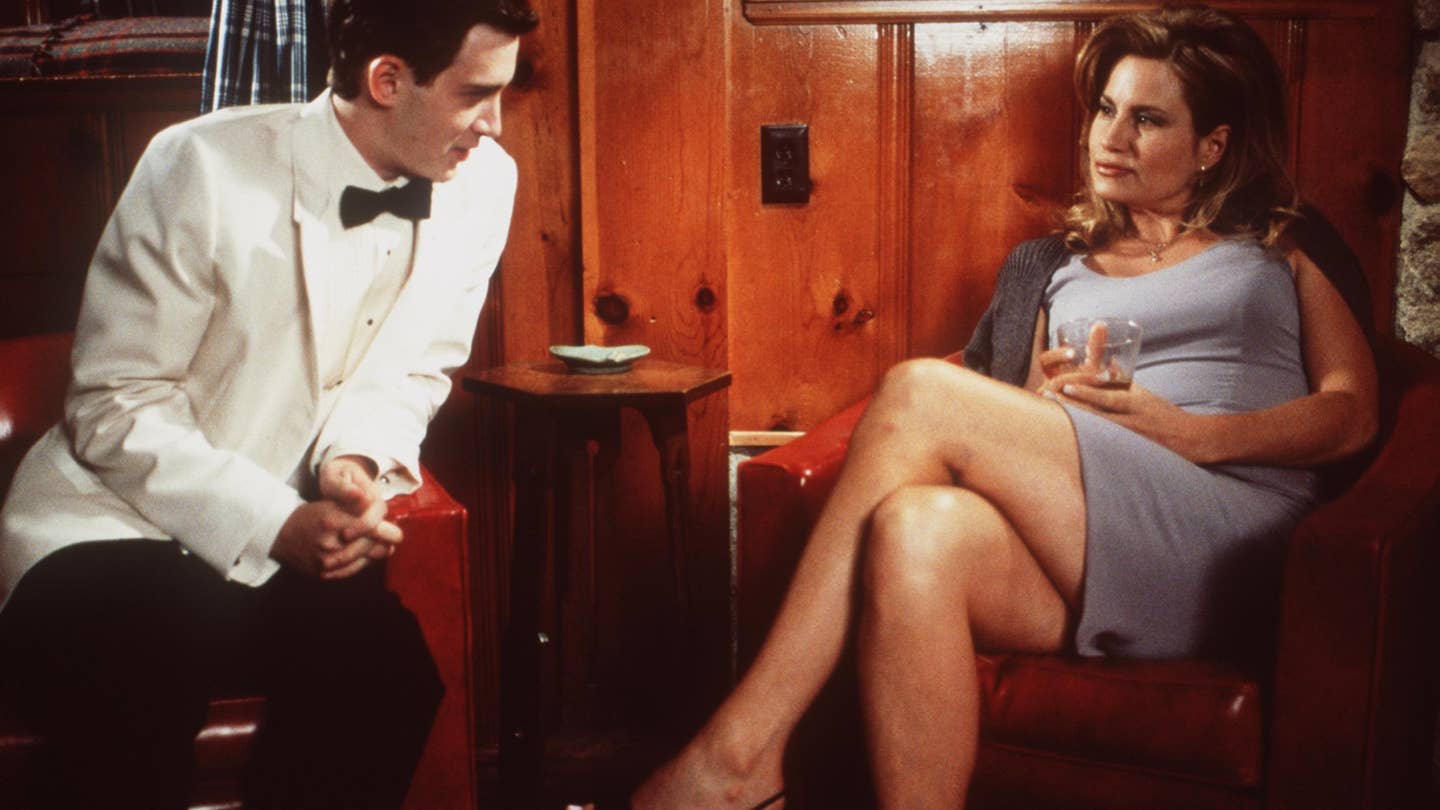 "I got a lot of play at being a MILF and I got a lot of S-EXual action from 'American Pie,'" she told the outlet.
"There were so many benefits to doing that movie. I mean, there would be like 200 people that I would never have slept with."
However, Coolidge later clarified her comments, admitting: "God, you really can't make jokes in our town, because I did make the terrible mistake of saying, 'Thank God for that movie, I got to sleep with 200 men,' or whatever. And look, I would love to say that was true, but I mean, that was sort of an exaggeration — so I'm glad you're asking me," she told Ariana Grande for an interview with Entertainment Weekly in December.
During the same interview though, the actress did recall having an "awkward" S-EXual encounter with a much-younger man.
Jennifer Coolidge teased she slept with "200 men" after her role in "American Pie."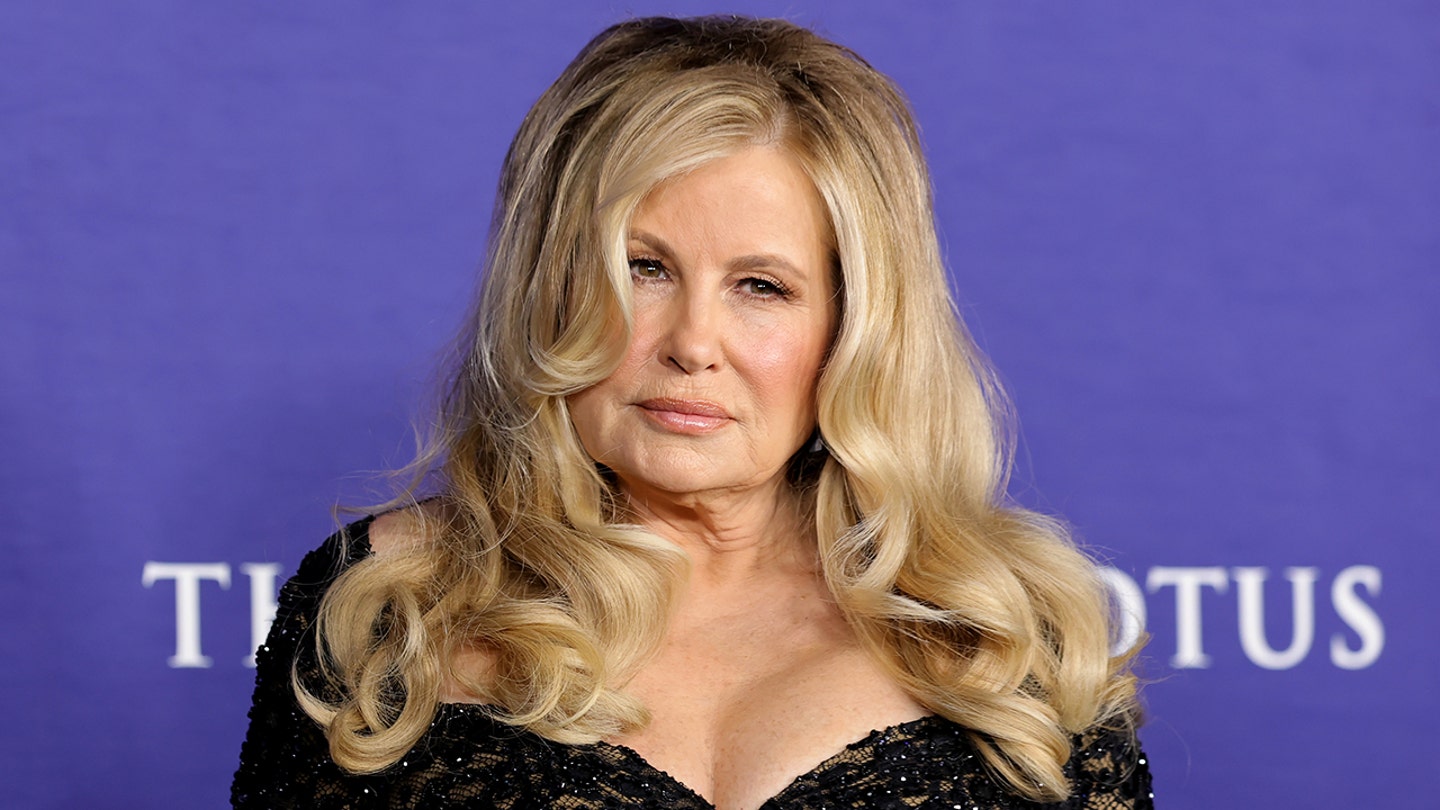 In the interview with Grande, the 61-year-old actress described how her S-EX life improved after taking on the role of Jeanine Stifler.
"It did sort of open up the world to a much broader group of handsome men — and younger men," the "White Lotus" star told the 29-year-old singer.
"But afterwards, the next morning, I told him I needed to get a blow dry. So he was so young, we called his mother to see where I could get a blow dry."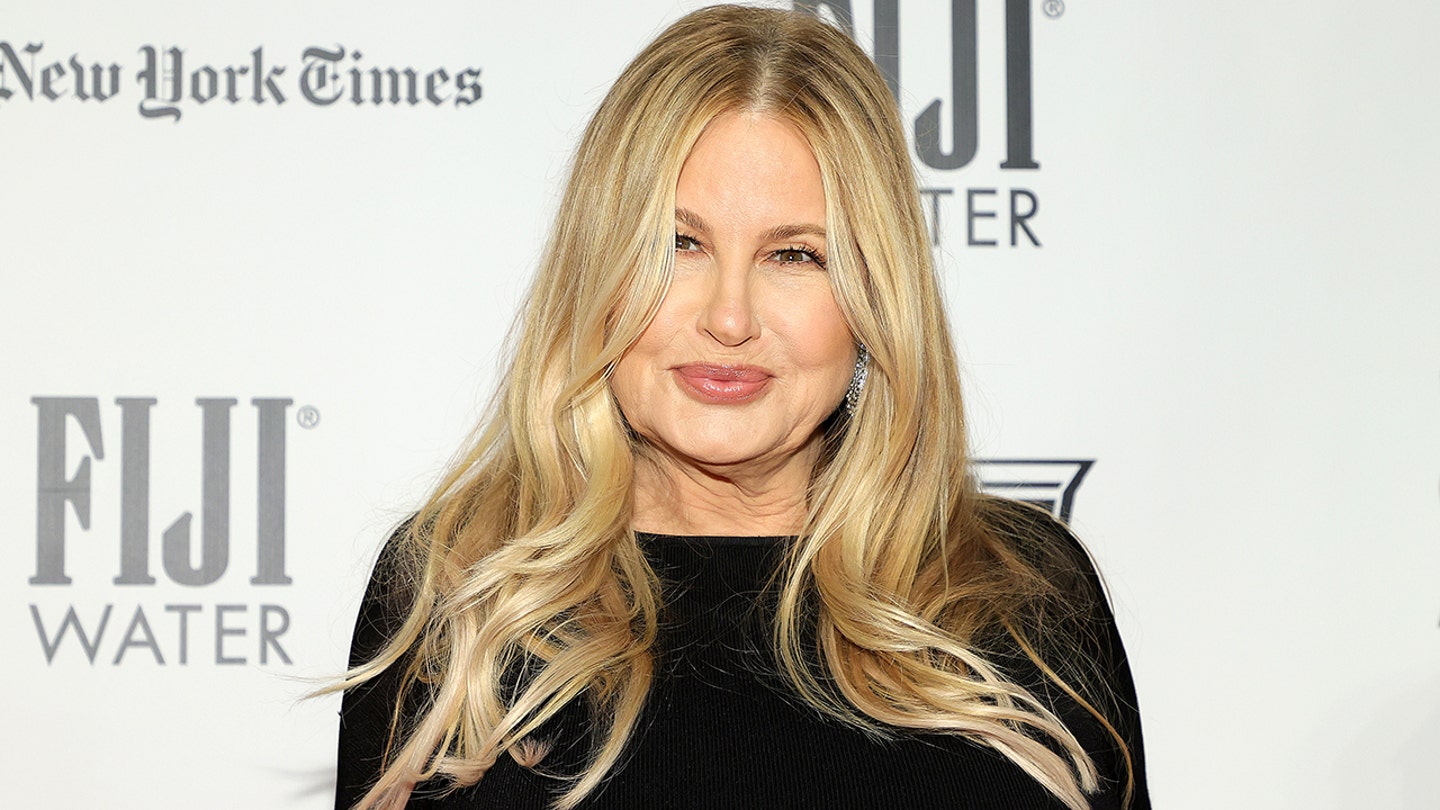 "It was so weird that happened on the phone, it was very clear that we were in the bed together," Coolidge added.
"Well, she gave me a good recommendation at a local mall, so it all worked out."
Coolidge added, "'American Pie' was just — it helped my dating life in a way that I can't ever explain. If I hadn't had that movie, I don't think… Well, let's just say it would've been a very dull decade."
Gwyneth Paltrow
Gwyneth Paltrow opened up about the wild '90s dating scene – and how Hollywood stars could "go home with some" random person "and no one would know" – during a recent appearance on "The Late Late Show with James Corden."
The Goop founder reminisced about nightlife in New York City before social media existed and added celebrity party goers could be out and about without being flooded by paparazzi.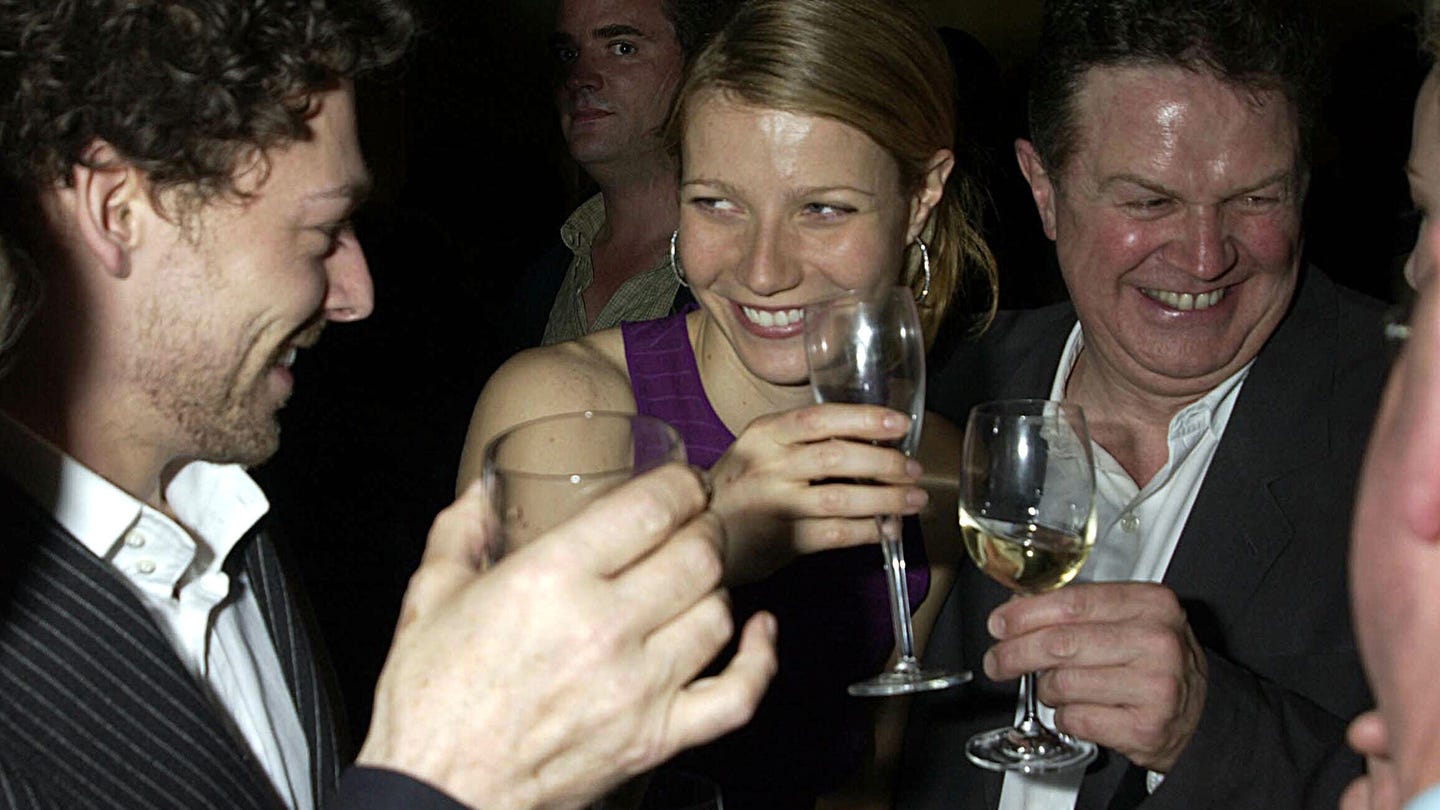 "There were no camera phones, especially in New York, there were no paparazzi. You could stumble out of a bar and go home with some rando and no one would know," she said.
The "Shakespeare in Love" star added, "It was great, talk about doing cocaine and not getting caught. You could just be at a bar having fun, dance on the table."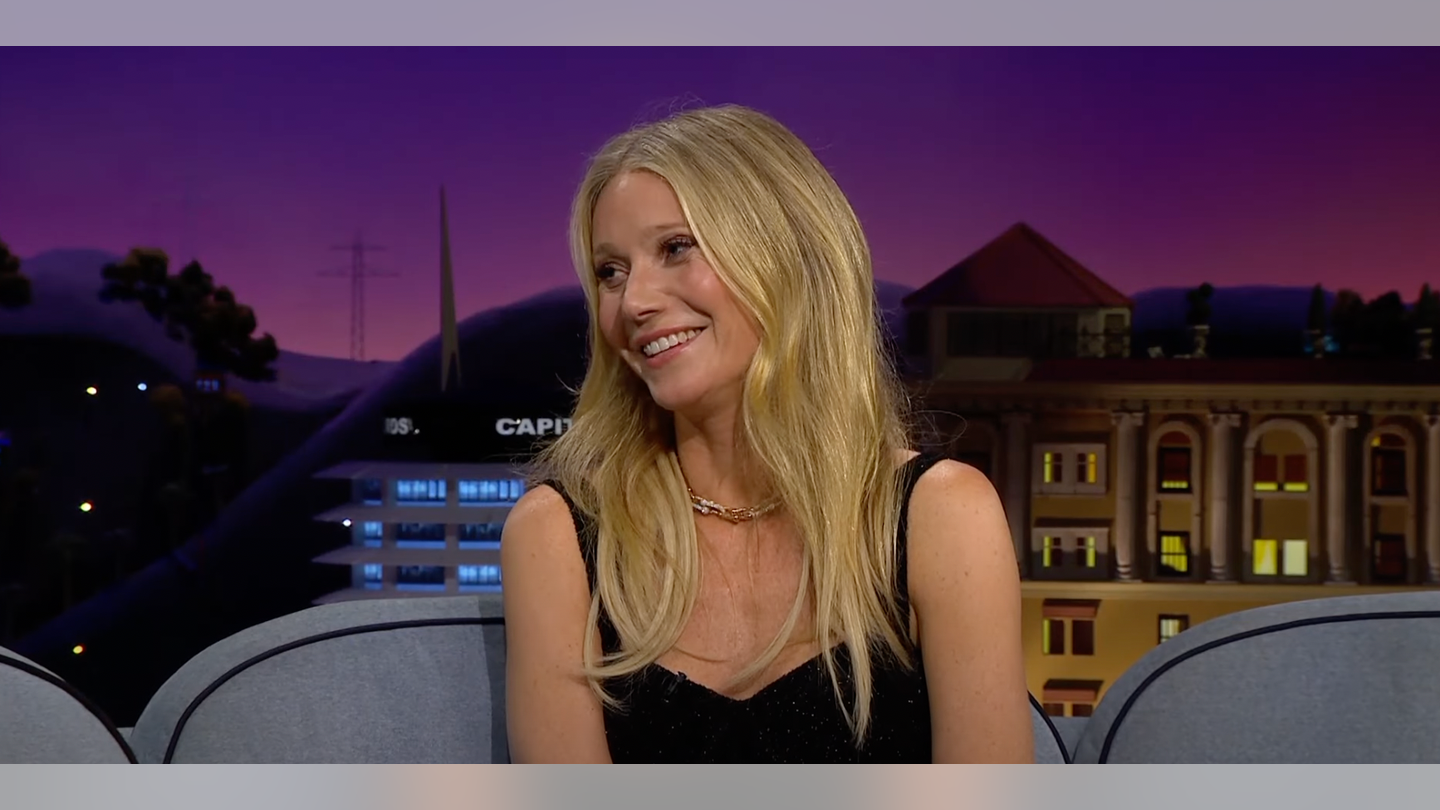 Robert Redford
Another on-screen secret: Robert Redford allegedly wore "two athletic supporters" to film his love scene with Barbra Streisand for their 1973 film "The Way We Were."
The claim was made by author Robert Hofler in his book published on Tuesday titled "The Way They Were: How Epic Battles and Bruised Egos Brought a Classic Hollywood Love Story to the Screen."
Barbra Streisand, left, and Robert Redford circa 1973 in New York City.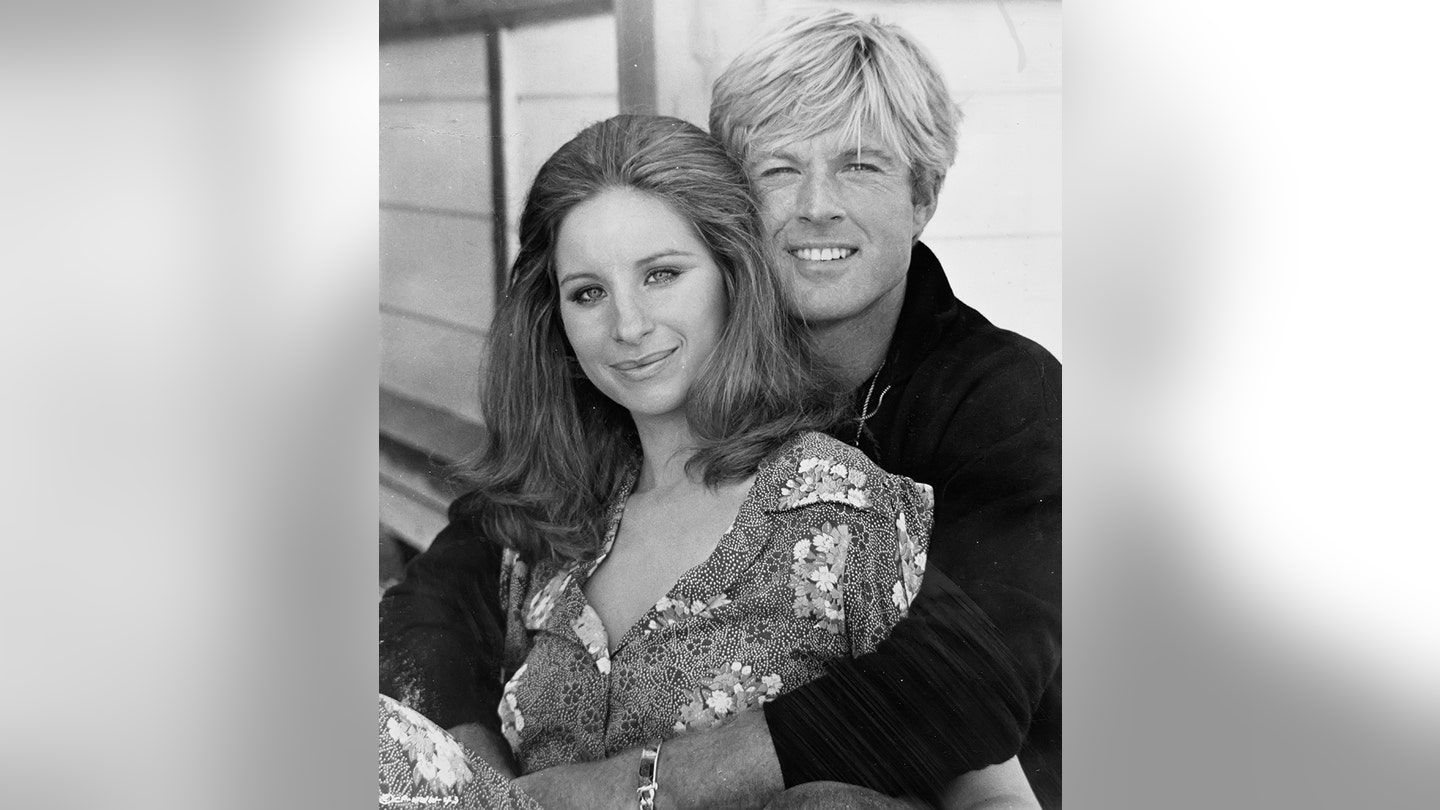 Hofler claimed that Redford was reluctant to work alongside the "Funny Girl" star, and when it was time to get in bed with Streisand, the Hollywood heartthrob did not take any chances. He allegedly doubled up on the jock straps "to protect himself in more ways than one," while Streisand "chose to don a bikini."
"Redford was a happily married family man with four children when he signed to do 'The Way We Were,'" Hofler explained in his book.
"It was a pretty G-rated scene," assistant director Michael Britton shared.
Barbra Streisand, left, and Robert Redford on the set of "The Way We Were."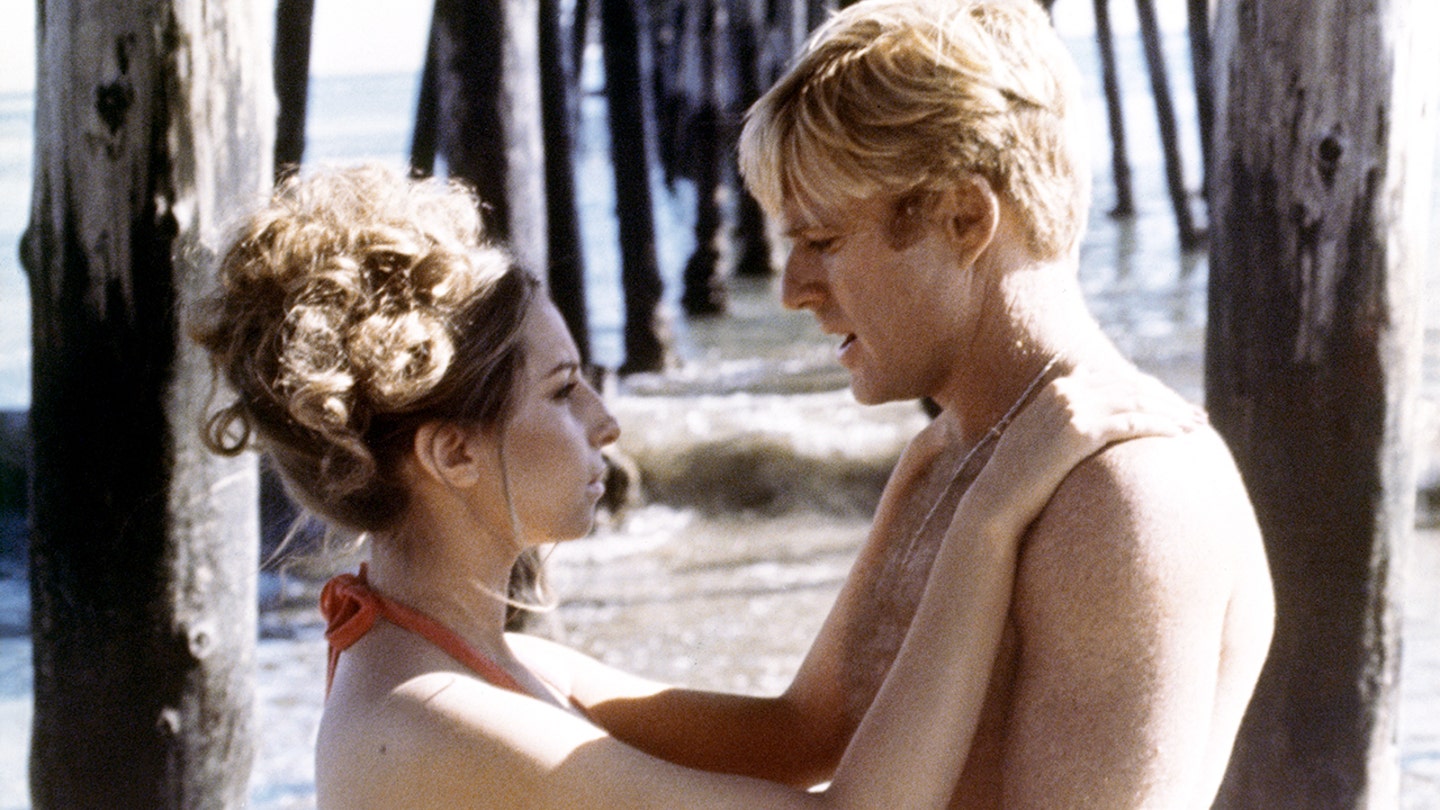 The intimate scene was supposed to be a simple one to film on a closed set. However, Britton said, "there were a lot of takes."
---
---
At one point, Redford looked at director Sydney Pollack, implying he had enough. Redford would later joke to a Newsweek reporter that the only thing he wore on set for the scene was "Aramis," the Estée Lauder fragrance for men.
By Janelle Ash