Tom Cruise stars in the 7th movie of the 'Mission: Impossible' franchise, set to premiere in theaters on July 12
By Emily Trainham , Larry Fink
---
Tom Cruise has been a household name for decades with an incredible number of hit movies on his resume.
From "Top Gun" to the "Mission: Impossible" series, and "Interview with the Vampire" to "Jerry Maguire," Cruise has cemented himself as one of the world's greatest movie stars.
Last summer, Cruise ruled the box office with "Top Gun: Maverick," which took in nearly $1.5 billion worldwide, and his new film"Mission: Impossible – Dead Reckoning Part One" is set to be a massive hit when it premieres in theaters this week.
Fox News Digital spoke with industry insiders about how he's managed to maintain his appeal for 40 years and counting.
According to Kathy Fielder, CEO of Thrive, Cruise is so popular because, "He's familiar and you know what you're going to get when you watch his movies. They'll be entertaining and action packed. With a big budget and a beautiful love interest."
She also commented on Cruise's penchant for starring in summer blockbusters, saying, "Tom Cruise owns the summer because he established himself as an A-list star early on and has consistently starred in movies that reiterate this stardom. Any movie he signs up for is an instant blockbuster, evident through his success with 'Top Gun.' He has the it factor that America loves to watch."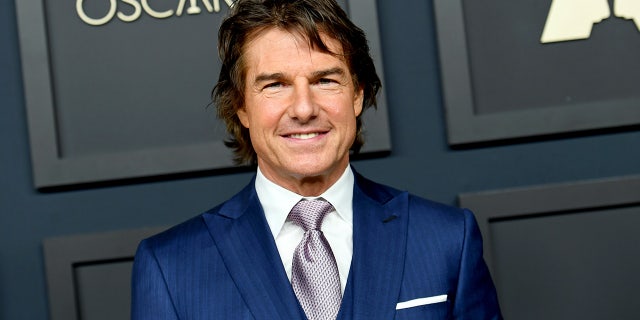 Fielder, whose company handles marketing and branding among other things, added, "He maintains popularity with his established franchises still creating successful films, not to mention his ability to do his own stunts and still look good while he does them." 
Cruise's stunt work is always a big part of the conversation surrounding his work – at 61 years old, the star continues to perform even the most dangerous stunts.
In a video shared to Paramount Pictures' YouTube channel, one of his upcoming stunts in the latest installment of the "Mission: Impossible" was described in detail: Cruise's character rides a motorcycle off a cliff and free falls before saving himself with a parachute.
Leading up to filming, Cruise took a year to master different skills that would ensure he could pull off the stunt – motocross lessons, skydiving lessons and general strength training were his focus.
Paramount's video says he attempted this particular stunt numerous times, eventually doing 13,000 motorcycle jumps and 500 skydives.
This is just one example of the wild stunts he's pulled off. Others in the "Mission: Impossible" series involve riding on the outside of a flying airplane, scaling the world's highest building and free-climbing a cliff while refusing a safety net.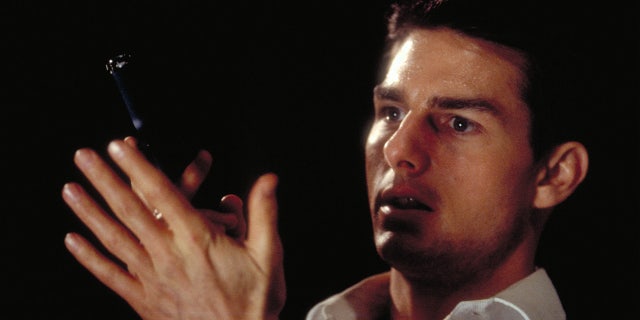 Doug Eldridge, a founder of Achilles PR firm, elaborated on Cruise's daring streak.
"The recent meme where it shows famous actors and their stunt doubles, then you get to the square where it's Tom Cruise and it's the only frame where it's just one person… in so many ways this is why Americans love Cruise," he explained to Fox News Digital.
"He has certainly had his share of scandal – from his role in Scientology, to the Oprah couch-jumping incident… yet Cruise has stayed on point and always kept the main thing, the main thing: tell a story, keep it entertaining, and meet your audience where they are."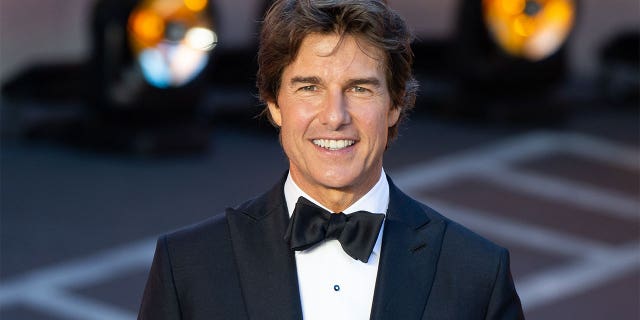 When asked his opinion on what's made Cruise so popular, Eldridge suggested, "His movies put a check in three key boxes: action, ability and aspiration. His blockbusters have created the template for successful action movies. His dramatic roles showcase his often overlooked depth of acting ability. His characters often play to our aspirational view of our ideal self."
"'Top Gun.' 'Jerry Maguire.' 'Rain Man.' 'Mission Impossible(s).' 'Born on the Fourth of July.' 'The Last Samurai.' 'Vanilla Sky.' 'Collateral.' His catalog is as deep as it is diverse… but he has never talked down to – or dumbed down his roles for – the American viewing audience."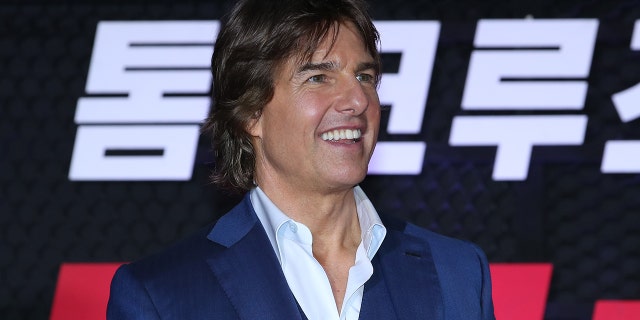 Action, romance, horror, sci-fi, western, comedy, drama – Cruise has worked in all of these genres and more, and he's excelled in each one.
Cruise doesn't do quite as much work in the romance genre, but he did star in the classic "Jerry Maguire," which raked in around $273 million – not bad for a movie with a $50 million budget.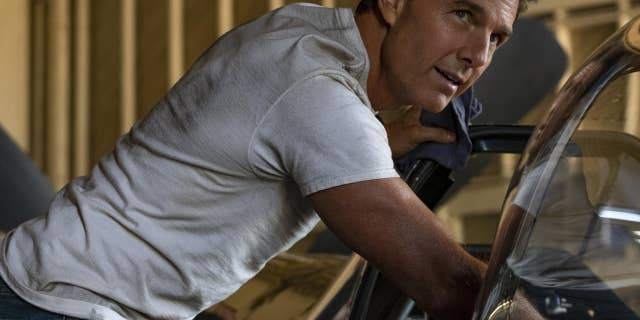 His most iconic horror film is undoubtedly "Interview with the Vampire," a movie based on an Anne Rice book in which he played a vain and murderous vampire named Lestat. Although Rice was extremely vocal about her disapproval of Cruise's casting, she quickly changed her mind after seeing his performance. 
Viewers agreed – the movie brought in nearly $223.7 million.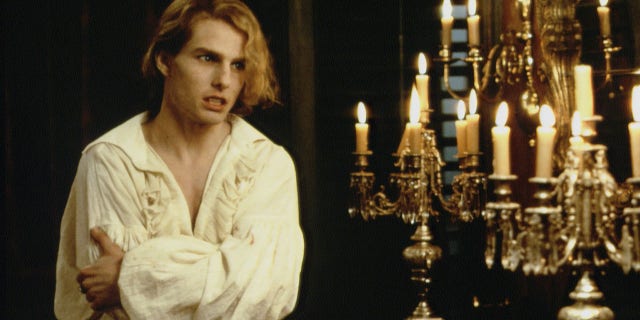 While he hasn't had too many ventures into the sci-fi genre, he did star in the very successful "Oblivion" in 2013 – a movie that's been referred to as his most underrated blockbuster. It's rarely referred to in discussions of his lengthy career, but earned $286.1 million at the box office.
Cruise's films regularly attract a very large audience, and his movies have brought in billions of dollars over the years.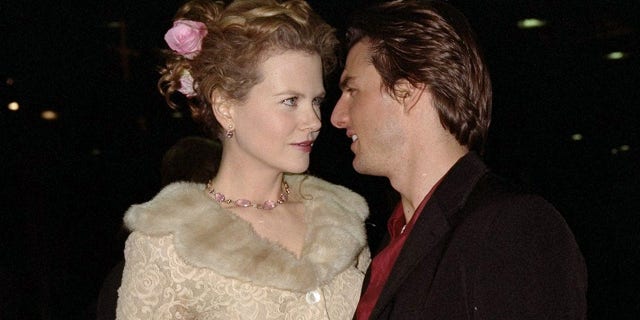 Eldridge's take on his unbelievable star power is simple – he stays true to himself.
"Cruise knows his audience, stays true to his formula, and has never bent to studio pressure or the rapid encroachment of woke ideology," he explained. "It's a 'chicken or the egg' question as to whether Hollywood sets the trends or simply follows them, but whatever the order, Cruise always marches to his own drum and it's paid off at the box office."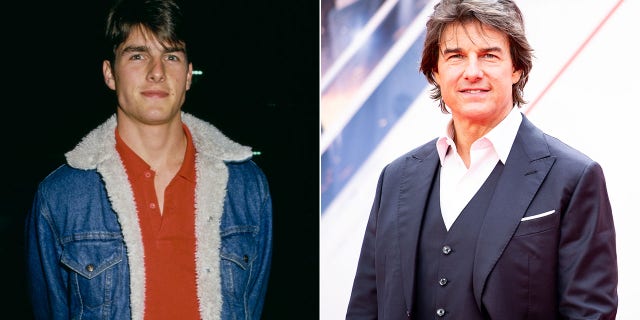 He went on to describe examples of other stars seemingly bending to outside pressure, saying, "From John Cena's fumbling apology in Mandarin (following an innocuous comment regarding Taiwan), to the controversial decision to remove the iconic planting of the American flag in Ryan Gosling's 'First Man' because the director didn't view the moon landing as an 'American achievement.'"
"At a time when there are more Ukrainian flags than American flags on front porches across the D.C. region and Hollywood self-censors (and even scrubs history when execs strive to avoid offending the Chinese market) Cruise has consistently kept the American film audience in mind when making movies, developing characters and appealing to central tenets of good storytelling."
---