It's unclear whether the Duke and Duchess of Sussex will attend King Charles III's coronation on May 6 at London's Westminster Abbey
By Stephanie Nolasco , Ashley Papa
When Prince Harry mentioned his father's adored wife in his tell-all, did he violate some unbreakable law?
According to some royal experts, yes.
A further deterioration in relations with the royal family amid preparations for King Charles' impending coronation was suggested by the news on March 1 that the Duke and Duchess of Sussex had been asked to leave their residence in Britain.
According to sources, Camilla, the Queen Consort, made the decision to expel the couple from the royal household, according to U.K. outlet Heat.
The 75-year-old has been referred to as "Buckingham Palace's apparent new power player."
Several royal experts told Fox News Digital they don't agree with the claim. However, there's no denying that Harry's decision to write about the Queen Consort in his explosive memoir "Spare" fueled more fires in the house of Windsor.
"I heard months ago that Charles put a line in the sand about what the book would say about Camilla," said royal expert Shannon Felton Spence. "I don't think Camilla has any need to put the Sussexes in their place. It is the king who cares. Camilla's been through worse. She is tough. But the king cares very much."
"Sources told me way back in the fall that Charles had made that clear to Harry," she added.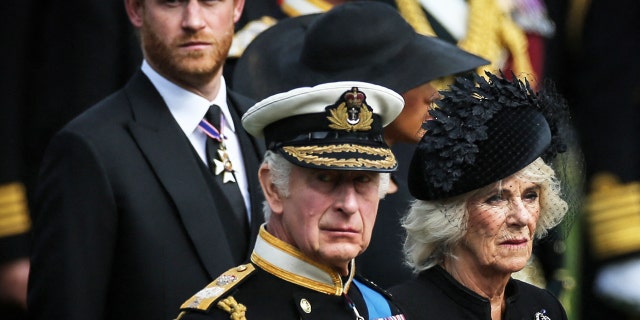 In interviews promoting "Spare," Harry accused his stepmother of leaking private conversations to the media to burnish her own reputation. He said members of the royal family would get "into bed with the devil" to gain favorable tabloid coverage. The 38-year-old singled out Camilla's efforts to rehabilitate her image with the British people after her longtime affair with his father.
"That made her dangerous because of the connections that she was forging within the British press," Harry told CBS in January. "There was open willingness on both sides to trade information. And with a family built on hierarchy, and with her on the way to being queen consort, there was gonna be people or bodies left in the street."
Kinsey Schofield, the host of the "To Di For Daily" podcast, said that the decision of any eviction would come directly from the king, not the queen consort. But as his devoted spouse, she would support his decision.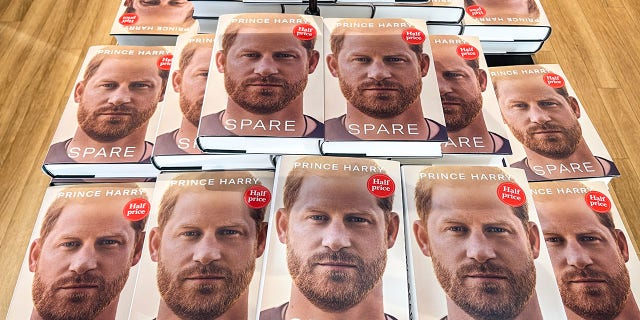 "If King Charles asked Camilla to weigh in on the decision… she would support him fully," said Schofield. "But Camilla is not a vengeful person. She is logical, peaceful, and strategic."
The allegations about Camilla are particularly sensitive because of her role in the acrimonious breakdown of Charles' marriage to the late Princess Diana, Harry's mother.
Diana once described Camilla, who carried out a long-term affair with Charles, as the third person in their marriage. While many members of the public initially shunned Camilla, she has won fans by taking on a wide range of charitable activities and has been credited with helping Charles appear less stuffy and more in tune with modern Britain.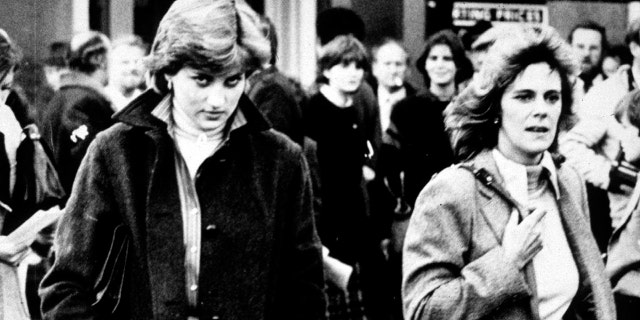 In "Spare," Harry said he and his older brother, Prince William, "begged" their father not to marry Camilla, worried she would become a "wicked stepmother."
Reflecting on his father's 2005 wedding, Harry wrote: "I had complex feelings about gaining a stepparent who, I believed, had recently sacrificed me on her personal PR altar."
Still, he said he wanted his father to be happy.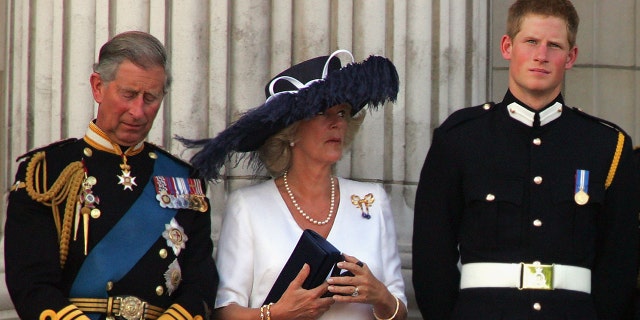 "In a funny way I even wanted Camilla to be happy," wrote Harry. "Maybe she'd be less dangerous if she was happy?"
While the eviction notice wouldn't come from Camilla, Christopher Andersen, author of "The King," said he wouldn't be surprised if the queen consort raised some concerns to Charles.
"I've been writing about the royal family for a half-century, and I cannot think of a single time [Charles] denied Camilla anything," said Andersen.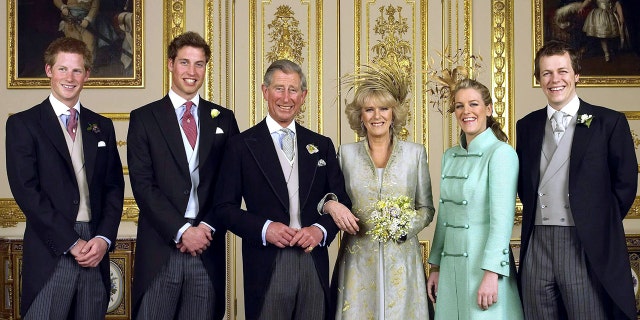 "One thing is becoming increasingly clear: Camilla is feeling her oats," he shared. "She's always been wielding influence behind the scenes because she's always had Charles' ear. But she's never been quite so brazen about it in the past. For example, it was recently announced by the palace that Camilla's grandchildren would play a role in the coronation. Well, Queen Elizabeth did not have a role in her father's coronation, and Charles did not have a role in his mother's coronation. Yet Charles seems perfectly fine with acquiescing to pretty much anything Camilla wants."
"What most people don't appreciate is the awkward position William is being put in on a more or less daily basis," Andersen continued. "Yes, he is siding with his father against the Sussexes. But that doesn't mean he has warm and fuzzy feelings for Camilla. On some basic level, the Prince of Wales must share Harry's deep-seated, simmering resentment toward Queen Camilla. How could they not see her as an interloper?"
Frogmore Cottage, on the grounds of Windsor Castle west of London, had been intended as the Duke and Duchess of Sussex's main residence before they gave up royal duties and moved to Southern California. The Sun newspaper reported that Charles started the eviction process on Jan. 11, the day after the publication of "Spare."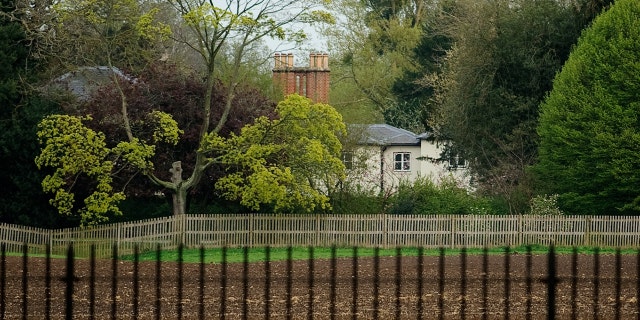 "We can confirm The Duke and Duchess of Sussex have been requested to vacate their residence at Frogmore Cottage," a spokesperson for the couple said in a statement sent to Fox News Digital.
Disclosures Harry made in "Spare" deepened the rift between him and his family. The book included his account of private conversations with his father and brother.
After the Duke and Duchess of Sussex left Britain, they said Frogmore Cottage would be their home base when they visit the U.K. In September 2020, a spokesman announced the couple had repaid 2.4 million pounds ($3.2 million) in British taxpayers' money that was used to renovate the home when they were working members of the royal family.
The money "fully covered" the cost of the renovation, the spokesman said.
On March 5, a spokesperson confirmed that the king had been in touch with his son about the upcoming coronation, raising the possibility that the prince will attend the historic ceremony. However, the couple's office said, "An immediate decision on whether the Duke and Duchess will attend will not be disclosed by us at this time."
Andersen stressed that there were more significant reasons why the eviction took place.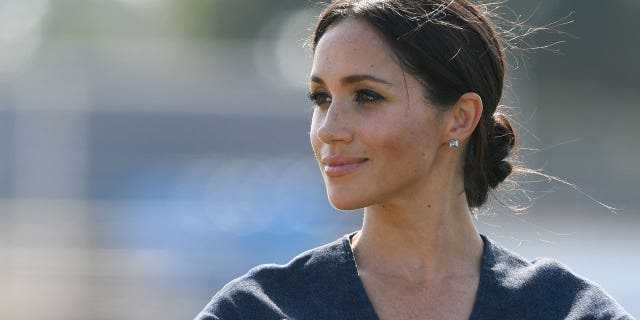 "Booting the Sussexes out of Frogmore Cottage was not merely an act of revenge for what Harry wrote in 'Spare' about Camilla, and it was not merely a cost-cutting move," he said. "In one fell swoop, the king managed to look as if he was economizing while at the same time punishing both Harry and Andrew — a royal trifecta."
"Finding Freedom" author Omid Scobie previously reported that Frogmore Cottage was now "needed" by Prince Andrew. The Telegraph reported that the Duke of York's annual allowance of nearly $300,000 is reportedly being cut in April. Friends claimed that will make it difficult for the duke to maintain the Royal Lodge, the 98-acre Windsor property. His main source of income is his Navy pension and a "substantial inheritance" from his late parents.
Andrew stepped back from royal duties in 2019 amid his controversial connection to the late American financier and convicted sex offender Jeffrey Epstein. He was also stripped of his honorary military titles. Before her death in 2022, the queen also removed his honorary leadership of various charities, known as royal patronages, and barred him from using the title "his royal highness" in official settings.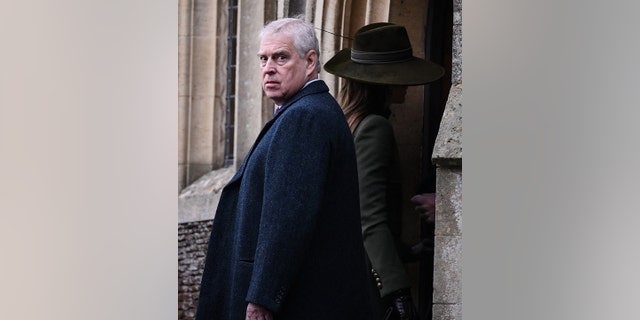 Royal experts do agree on one thing: Camilla will "keep calm and carry on."
"She certainly wouldn't have treated Harry any differently than William, and William has been able to move on from the breakdown of his parents' relationship," said Felton Spence. "Palace staff from the footman to royal security will tell you that Queen Camilla is their favorite member of the royal family. She is funny, she is genuine, and she is kind."
"The Queen Consort has had to deal with far worse than Prince Harry… and her name was Princess Diana," Schofield chimed. "Princess Diana had the press calling Camilla 'The Rottweiler.' Diana exposed their affair to the entire world in Andrew Morton's book. She approached Camilla and had it out with her at a birthday party. Diana leaked unflattering stories for years to control public perception of the love triangle."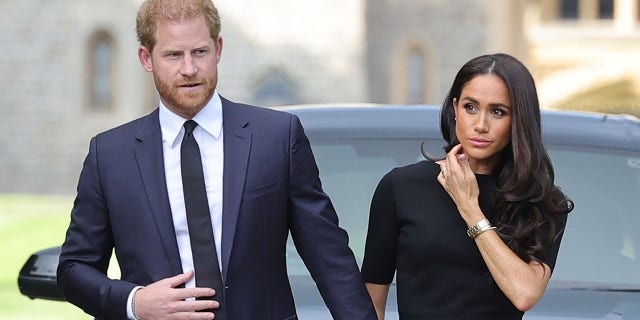 "Camilla's team denies it, but stories circulated at the time of people being so irate with Camilla over the affair that someone threw a loaf of bread at her at the grocery store," Schofield continued. "Camilla has seen and dealt with far worse. Prince Harry's book is nothing compared to what Princess Diana put her through in the court of public opinion."
The Duke and Duchess of Sussex stepped back from royal duties in 2020. They now reside in California with their two children.
The Associated Press contributed to this report.
---