Matt Damon received his first 'big paycheck' for the 1990 drama 'Rising Son'
---
Matt Damon received his first "big paycheck" in Hollywood and decided not to spend it on himself.
In a recent interview with his "Oppenheimer" co-stars, Emily Blunt and Cillian Murphy, Damon revealed he was able to put his mother, Nancy Carlsson-Paige, through her Ph.D. program with the $25,000 he earned for his role in the 1990 drama "Rising Son."
"I bought my brother a car and I put my mom through her Ph.D. program," Damon shared with The Hollywood Reporter. "That was a really cool feeling."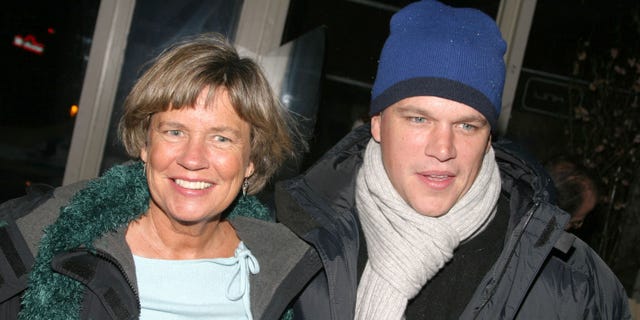 Blunt replied, Wow," and Murphy nodded his head in approval for Damon's selfless gesture.
Damon was just 19 when he took on his first major role in Hollywood. He starred as Charlie Robinson in "Rising Son" alongside Brian Dennehy, Piper Laurie, Ving Rhames and Ray McKinnon.
Murphy shared with the outlet that he spent his first big paycheck on a "sound system," and Blunt rented an apartment and was able to move away from her parents for the first time.
Damon and Blunt recently detailed what it's like to live in the same building in an interview with Fox News Digital.
Blunt, who's married to John Krasinski and has two daughters with the actor — Hazel, 9, and Violet, 6 — said "it's the best" having "The Bourne Identity" star under the same roof.
"We do have fun dinner parties. … I love living in the same building," Blunt admitted.
However, the "Devil Wears Prada" star revealed one thing she and Damon will never do as neighbors. 
"I've never read lines with Matt Damon, and I never will," Blunt said, laughing with Damon. 
"I don't want your notes or your thoughts, ever," she joked.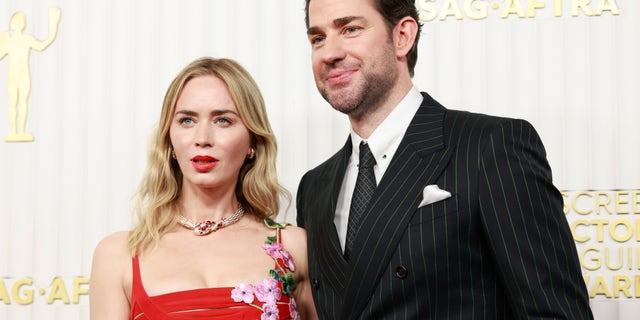 Although Blunt and Damon don't read lines together, both stars spoke to Fox News Digital about their roles in the film "Oppenheimer."
Based on the Pulitzer Prize-winning book "American Prometheus: The Triumph and Tragedy of J. Robert Oppenheimer," by Kai Bird and the late Martin J. Sherwin, the film stars Murphy as J. Robert Oppenheimer and Blunt as his wife, biologist and botanist Katherine "Kitty" Oppenheimer.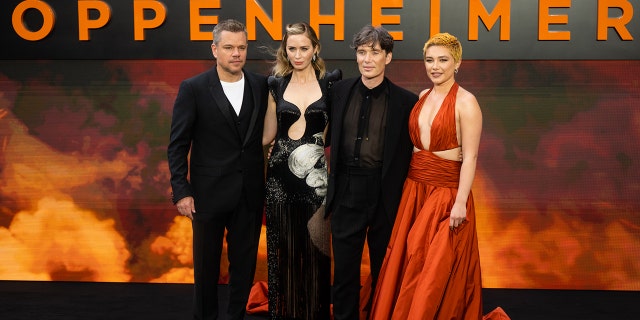 Academy Award nominee Florence Pugh, Robert Downey Jr. and more star alongside Murphy, Damon and Blunt.
"Oppenheimer" is in theaters July 21. 
Fox News Digital's Stephanie Giang-Paunon contributed to this report.
---