Los Angeles has been experiencing a surge in crime for several years
By Caroline Thayer
---
Caught in HD.
Actress Mandy Moore took to Instagram to expose the individual who stole her child's stroller — still packaged — from the driveway of her Los Angeles home.
On Instagram, the "A Walk to Remember" actress shared a screenshot of her security footage, which showed a large package outside of her gate and a blue figure, presumably a person, in the background.
Moore, who is renovating her multimillion-dollar home, wrote, "People Are the WORST," beneath the photo.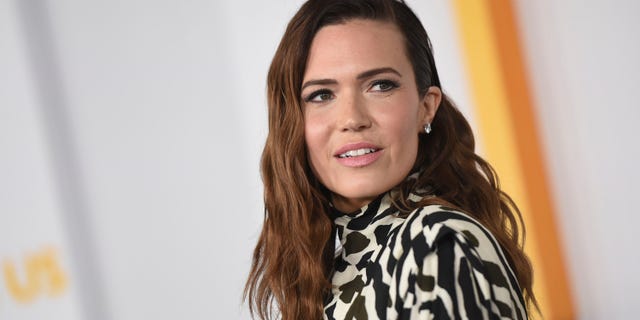 "I was wondering where the @cybex_usa stroller I ordered for Ozzie went," she explained of the situation. Moore shares two sons, August "Gus" Harrison, 2, and Oscar "Ozzie" Bennett, 9 months, with husband Taylor Goldsmith.
"I was going back and forth with customer service and @fedex and I swore to them it wasn't delivered and then I found this video (which won't load here for some reason)."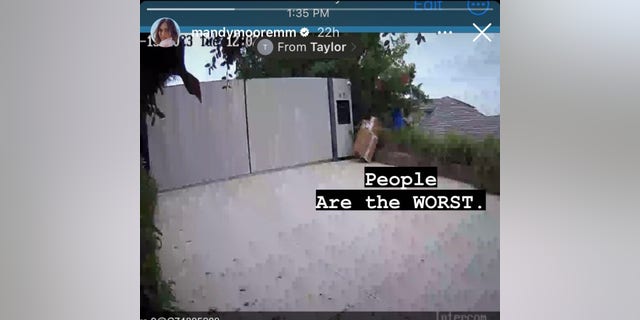 "This dude watched for an hour while the box sat outside and then climbed a side of a hill to snag them," she noted of the lengths the perpetrator went to take the package.
The "This Is Us" actress has been working on updating her home for several years, having first bought the property in 2017.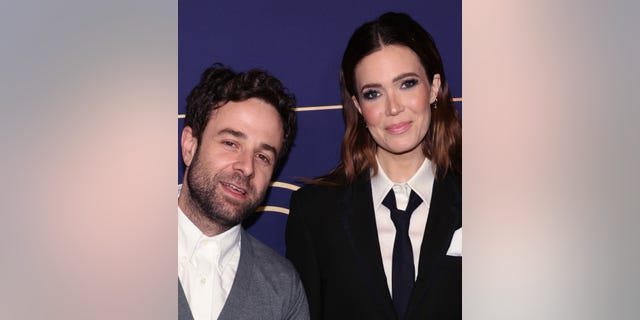 Los Angeles has been plagued with an onslaught of problems in recent years, including the homeless crisis and an influx of crime.
"Happy Days" actor Scott Baio previously announced he would be departing the city after several decades as a resident. "After 45 years, I'm making my way to finally 'exit stage right' from California," he tweeted.
"[Homelessness] brings down property value. Also no consequences for crime that is rampant, making things higher in price and it's just not a safe place anymore. #ImFree," Baio wrote in another post.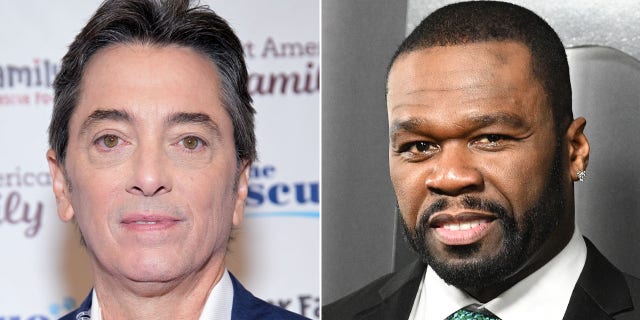 Just days ago, rapper Curtis Jackson, better known as 50 Cent, acknowledged the rise in crime across the city. He reacted to the reinstatement of the zero bail policy, which, in an attempt to curb jail crowding, made bail as low as zero dollars for some accused of misdemeanors and nonviolent felonies.
"LA is finished watch how bad it gets out there.SMH [shaking my head]" he wrote on Instagram.
---