Madonna was hospitalized for a 'serious bacterial infection' on June 24
By Lauryn Overhultz
---
Madonna's children have reportedly been by her side since the pop star was rushed to the hospital for a "serious bacterial infection."
Madonna has since returned home after a stay in the intensive care unit (ICU) on June 24. A source close to Madonna confirmed to Fox News Digital, "She is home and feeling better."
Madonna has two biological children — Lourdes and Rocco — along with four adopted children from Malawi: David, Mercy, Estere and Stella.
Here's a look at Madonna's eldest children:
Lourdes "Lola" Leon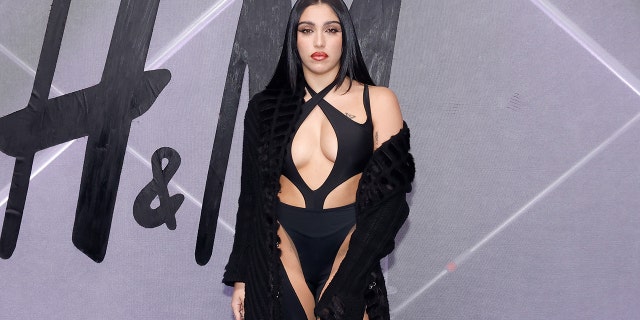 Madonna's oldest child, Lourdes, is now 26 years old. The pop star shares Lourdes with her ex-husband Carlos Leon.
READ MORE
Lourdes "Lola" Leon launched her career as a model in 2010. She first appeared in Teen Vogue. Since then, she has landed jobs with Marc Jacobs, Miu Miu and Stella McCartney.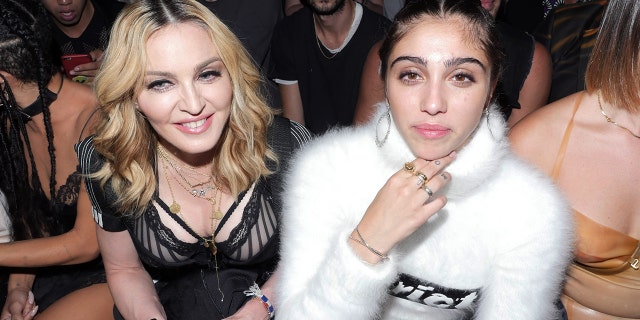 In 2014, Lourdes graduated from Fiorello H. LaGuardia High School of Music & Art and Performing Arts in New York City. LaGuardia is known as the "Fame" school after the 1980 film, which was based on student life at the school.
Lourdes then went on to the University of Michigan, where she studied dance. She told Vogue in 2021 that she paid her own way through college, saying, "People think I'm this talentless rich kid who's had everything given to her, but I'm not."
In 2022, Lourdes began releasing music as Lolahol. Her debut EP "Go" featured five songs and the model has shared two singles, "Love Me Still" and "Lock&Key."
Madonna wrote the song, "Little Star," in honor of Lourdes on her 1998 album "Ray of Light."
Rocco Ritchie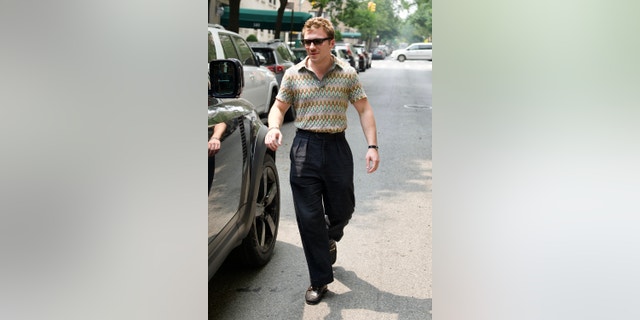 Following her split from Carlos Leon, Madonna welcomed her eldest son with director Guy Ritchie. Madonna and Guy were married from 2000 to 2008.
Rocco Ritchie is now 22 years old. He has his own career in the entertainment industry working as a model and actor. Rocco even appeared in Madonna's "B—h I'm Madonna" music video.
In 2022, he spoke with Vogue Man Hong Kong about his art career, which he creates under the moniker Rhed, and how he's been inspired by his famous parents.
"It certainly helped growing up in a house that was passionate about art and culture. Neither of my parents are painters, but both are artists in their own right and they taught me to appreciate and respect it," he explained.
"Their shared fascination eventually piqued my interest and since I can remember I've always been surrounded by it."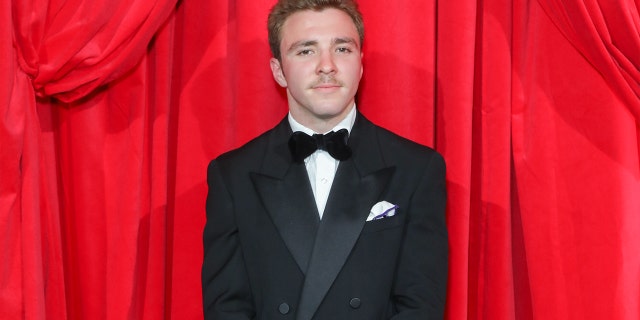 At one point, Rocco chose to live with his father instead of Madonna, which caused a legal battle between the two.
Most recently, Rocco attended a Tom Ford fashion show with Madonna and his sister Lourdes.
He previously opened up to Ellen DeGeneres about life with his famous mom during a 2012 appearance on her talk show. 
"She's a good mother," he said. "She's very strict but in a good way."
David Banda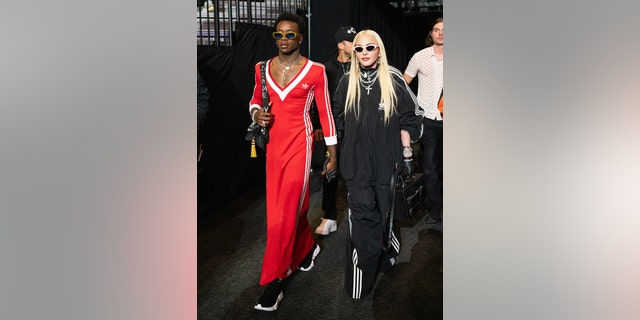 In 2006, Madonna and Guy Ritchie adopted David Banda while on a humanitarian trip to Malawi. That same year, the pop star founded her charitable organization Raising Malawi. 
David's adoption caused the couple legal issues as they hadn't lived in the country for at least 18 months. Madonna revealed she first met David while he was drinking Coca-Cola out of a baby bottle during the teen's 16th birthday tribute on social media.
Despite being adopted, Madonna has spoken about the close connection she shares with David.
"[He's] the one I have the most in common with," she told British Vogue in 2019. "I feel like he gets me; he has more of my DNA than any of my children so far."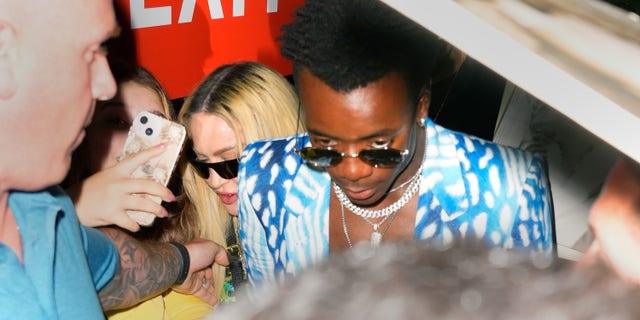 Madonna has also spoken highly of her son's fashion sense. "He can put on any outfit and look swag as you know what," she said during a 2022 appearance on "The Tonight Show Starring Jimmy Fallon." "It's really irritating. He wears my clothes and looks better in them. He can even wear a dress and look butch."
The 17-year-old has also appeared in various performances of Madonna's.
Chifundo "Mercy" James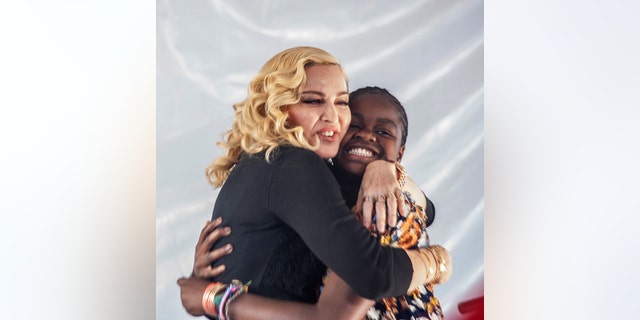 Following her divorce from Guy Ritchie in 2008, Madonna chose to adopt now-17-year-old Chifundo "Mercy" James. The teen's adoption was also initially rejected and finally approved in 2009.
Madonna continued her charitable contributions in 2017 by opening the Mercy James Institute for Pediatric Surgery and Intensive Care in honor of her daughter. The surgery center was the first of its kind in Malawi.
For Mercy's 16th birthday, Madonna described her as the "kindest, most thoughtful, most magical girl on the planet! There is no one like you!"
---