Shakur was shot in a drive-by shooting near the Las Vegas Strip on Sept. 7, 1996 and died a few days later
By Louis Casiano
---
Las Vegas police searched a home Monday in connection with the 1996 murder of rapper Tupac Shakur.
Detectives with the Las Vegas Metropolitan Police Department served a search warrant on a home in the suburb of Henderson, Nevada, the agency said without releasing any details. 
Fox News Digital has reached out to the Las Vegas police for more information.
Shakur was shot just off the Las Vegas Strip on Sept. 7, 1996 in a drive-by shooting hours after attending boxer Mike Tyson's knockout of Bruce Seldon in a heavyweight championship bout. 
After the fight, Shakur had an encounter with Orlando Anderson, a Los Angeles gang member who had an altercation with a member of Shakur's Death Row Records crew earlier that year in a shopping mall. 
Anderson was assaulted and a few hours later Shakur was shot four times. He died six days later, an event that shocked the hip-hop industry. The killing remains unsolved. 
Duane Keith Davis, a former member of the Los Angeles-based gang The Crips, said in an interview for "Unsolved, the Tupac and Biggie Murders" that it was his nephew Orlando "Baby Lane" Anderson who killed Tupac in the drive-by shooting.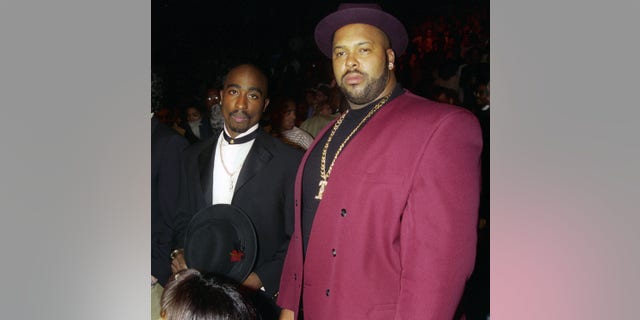 Six months after Shakur's death, The Notorious B.I.G, Christopher Wallace, was gunned down in Los Angeles. That case also remains unsolved.
Wallace and Shakur were considered symbols in the hip-hop world's so-called East Coast-West Coast rivalry. 
---