Well-wishes have poured in for the 'Mayor of Kingstown' and 'Hawkeye' star following the New Year's Day accident, which has left him in 'critical but stable condition'
By Mariah Haas , Greg Wehner
According to a new report, Jeremy Renner was hurt by a snowplow on January 1 due to "weather-related" circumstances, suffering blunt chest trauma and orthopedic injuries.
The Marvel star's injuries were confirmed in a statement provided to People magazine by Renner's agent, according to the publication.
"We can confirm that Jeremy has suffered blunt chest trauma and orthopedic injuries and has undergone surgery today, January 2nd 2023," the statement read, according to People. "He has returned from surgery and remains in the intensive care unit in critical but stable condition.
"Jeremy's family would like to express their gratitude to the incredible doctors and nurses looking after him, Truckee Meadows Fire and Rescue, Washoe County Sheriff, Reno City Mayor Hillary Schieve and the Carano and Murdock families," the statement continued. "They are also tremendously overwhelmed and appreciative of the outpouring of love and support from his fans."
A source told People magazine on Monday that Renner's injuries were "extensive." The "Mayor of Kingstown" and Marvel star's rep shared that Renner is in "critical but stable condition" and is "receiving excellent care."
Renner was injured in an area near Mt. Rose Highway, a road linking Lake Tahoe, which straddles the Nevada-California border, and south Reno. The Washoe County (Nevada) Sheriff's Office said late Sunday that Renner had to be flown by helicopter to a hospital for treatment.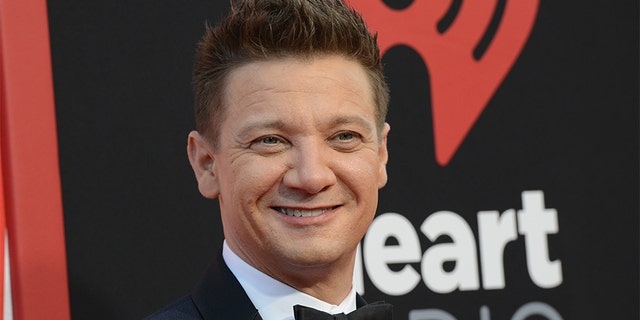 Renner owns a home in Washoe County, which includes Reno, and told the Reno Gazette Journal in 2019 that he chose the area because Reno was the right-sized city for him, it has majestic scenery and it allowed him and his family to ski frequently.
Fox News Digital has reached out to Renner's rep for comment. 
Renner was the only person involved in Sunday's accident, and the sheriff's office said in a news release that it is investigating.
---
---
"At approximately 9:00am on January 1, 2023, the Washoe County Sheriff's Office responded to a traumatic injury in the area of Mt. Rose Highway in Reno, Nevada," the release read.
"Upon arrival, Deputies coordinated with Truckee Meadows Fire Protection District and REMSA Health to arrange for medical transport of Mr. Jeremy Renner via care flight to a local area hospital," it continued. "Mr. Renner was the only involved party in the incident."
Following the news, stars sent their well-wishes to Renner, 51. Actor Josh Gad tweeted, "My God. Praying for @JeremyRenner and his family."
"Guardians of the Galaxy" director and new co-chairman of DC Studios, James Gunn, wrote: "My heart is with @JeremyRenner."
In the vast film and television universe created by Marvel, Renner portrays Hawkeye, a quick-drawing member of the superhero Avengers team.
He has received back-to-back acting Oscar nominations for "The Hurt Locker" and "The Town," making him a two-time nominee. In 2009's "The Hurt Locker," Renner played a bomb disposal specialist who worked in Iraq, helping to establish him as a household name.
With his character appearing in several sequels and receiving its own Disney+ series, "Hawkeye," "The Avengers" in 2012 solidified him as a part of Marvel's grand storytelling ambitions.
---