Country music star Jason Aldean suffered backlash from 'Try That in a Small Town' video
---
Jason Aldean addressed criticism he's faced throughout the week following the release of the music video for his latest hit, "Try That in a Small Town."
In new videos surfacing on social media, Aldean joked he's had "a long-a– week." 
"It's been a long week, and I've seen a lot of stuff," the country singer said between songs. "I've seen a lot of stuff suggesting I'm this, suggesting I'm that."
On Instagram Tuesday, Aldean, 46, rejected the notion that his new tune, which hit airwaves in May and only recently received visuals, referenced "race or points to it."
In the music video, Aldean touts how small towns wouldn't put up with the kind of riots and lawlessness many cities across the country faced during the summer of 2020.
The crowd at the Riverbend Music Center erupted into boos before Aldean could continue.
"Here's the thing," he said. "I feel like everybody is entitled to their opinion. You can think something all you want to; it doesn't mean it's true – right?" 
Aldean added, "What I am is a proud American. I'm proud to be from here. I love our country. I want to see it restored to what it once was before all of this bulls–t started happening to us."
"I love my country, I love my family, and I will do anything to protect that – I can tell you that right now."
Before Aldean could say another word, the crowd began chanting "USA."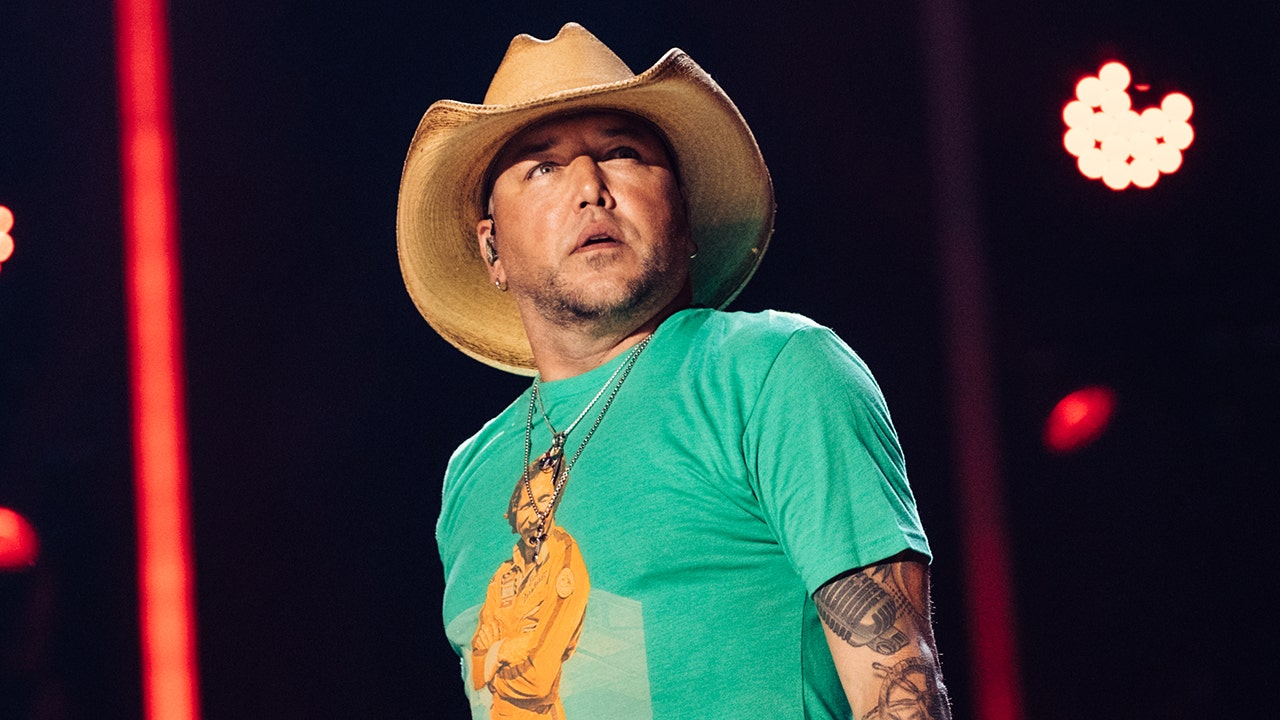 Brittany Aldean shared a few snaps with her millions of followers on Instagram before the concert in Cincinnati. 
She showed off matching cowgirl outfits with their daughter, Navy Rome. The mother-daughter-duo got a peek backstage, and then went to help Jason and his crew sling beverages out to fans wading in the river.
Earlier in the week, Aldean denied his song, "Try That in a Small Town," had racial undertones after critics voiced disdain for the new music video. 
"In the past 24 hours I have been accused of releasing a pro-lynching song (a song that has been out since May) and was subject to the comparison that I (direct quote) was not too pleased with the nationwide BLM protests," Aldean shared Tuesday with his nearly 8 million fans across social media.
Country Music Television (CMT) pulled the video from rotation three days after initially airing the video, representatives confirmed with Fox News Digital. CMT did not provide more information about why the video was removed from air. 
Brittany backed her husband by sharing a selfie with Jason, and wrote on her own social platforms, "Never apologize for speaking the truth."
The second single from his as-yet untitled 11th studio album featured footage from Black Lives Matter protests in 2020.
"'Try That In A Small Town, for me, refers to the feeling of a community that I had growing up, where we took care of our neighbors, regardless of differences of background or belief," Aldean wrote. "Because they were our neighbors, and that was above any differences."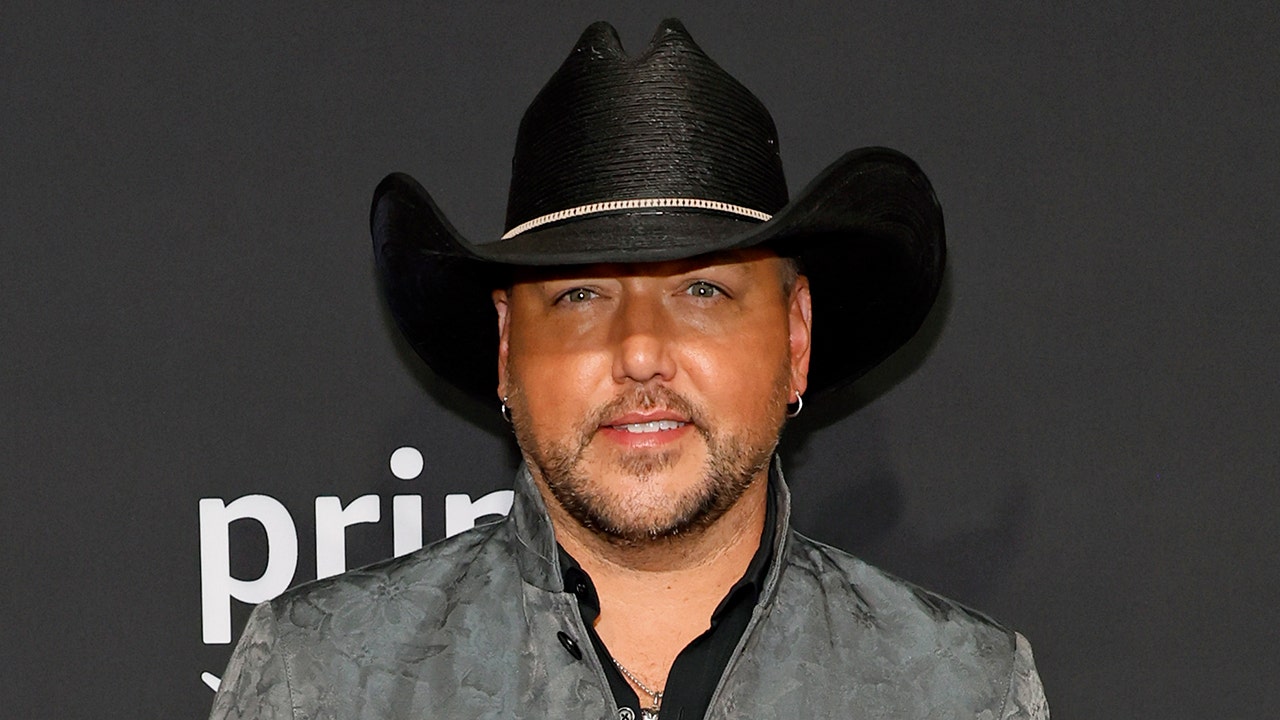 He added, "My political views have never been something I've hidden from, and I know that a lot of us in this Country don't agree on how we get back to a sense of normalcy where we go at least a day without a headline that keeps us up at night. But the desire for it to- that's what this song is about."
The "Got What I've Got" singer was criticized for using the Maury County Courthouse in Columbia, Tenn., as a backdrop for the video. 
Mississippi Free Press news editor Ashton Pittman said the site of the video is where a "white lynch mob strung Henry Choate up at the Maury County Courthouse in Columbia, Tenn., after dragging his body through the streets with a car in 1927. That's where Aldean chose to sing about murdering people who don't respect police."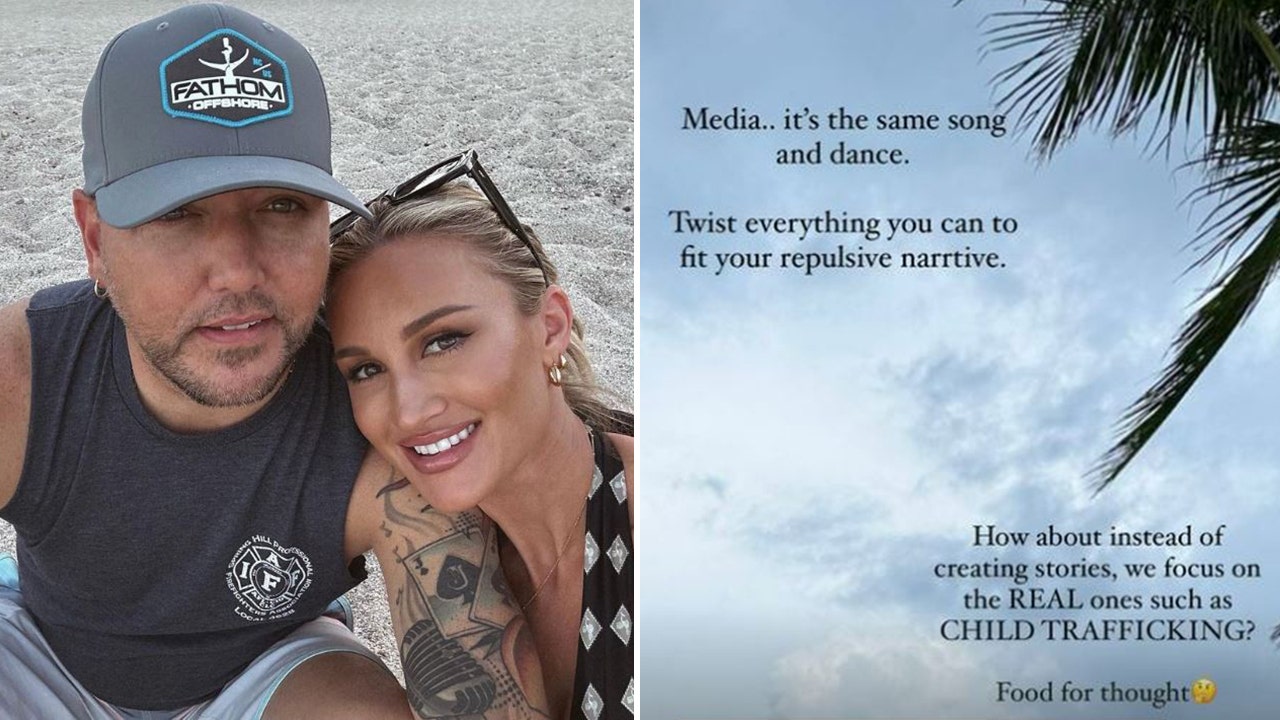 TackleBox, the production company who created the video, confirmed the music video was shot at Maury County Courthouse, and noted that it is a "popular filming location outside of Nashville."
Several music videos and movies have filmed there, including the Lifetime Original movie "Steppin' into the Holiday" with Mario Lopez and Jana Kramer. 
The production company also noted that the location was featured in a Runaway June music video for their 2019 song "We Were Rich," the 2022 Paramount holiday film "A Nashville Country Christmas" with Tanya Tucker, and Miley Cyrus' 2009 film "Hannah Montana: The Movie."
---