Foxx suffered a 'medical complication' in April, and his health has been kept relatively under wraps
By Caroline Thayer
---
Jamie Foxx's latest role amid his "medical complication:" knight in shining armor. 
Foxx, who was seen publicly for the first time on Sunday, tracked down Terri "Queeni" Glen to return her missing purse on Monday – something she was not even aware that she had misplaced. 
"I think a horn was blowing, and my sister's saying 'Look over here,'" Glen told Fox News Digital of the situation that took place in Chicago close to where Foxx is rumored to be rehabbing. 
"I immediately knew it was my bag," she said of the black town car opening and a man holding her purse. "And I'm like, 'My bag?' I said 'Jamie?'. I knew it was him immediately, just like I thought it was my bag immediately."
Confused about when she could have lost the bag, Glen tried to retrace her steps by watching video on her phone. She noticed that Foxx's car was in her video of the street, and thinks she might have dropped her purse when previously walking around it.
Glen, who is in Chicago to support her sister in her fight against breast cancer, was enjoying the scenery of Chicago, capturing it on video while on a pedicab, when she and her sisters encountered Foxx.
"I ran around the bicycle and I said, 'Can I have a hug?' And 'Are you all right? Do you feel good?' Like, I didn't get to get a picture and I didn't even know I had the video," she explained of the quick series of events.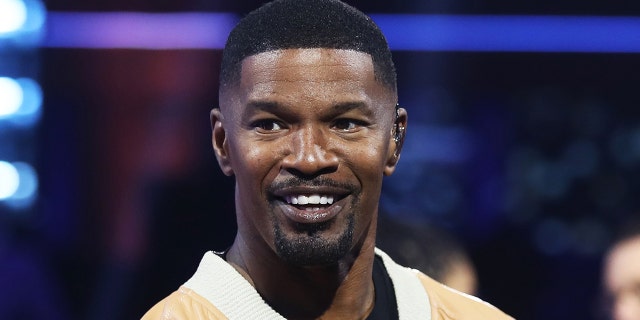 "He just quoted me, and he said, 'I feel good.'"
"He just kind of had like a little smile, like he do … It made me really feel like he was appreciative of me asking about his well-being instead of saying, 'Hey, can we get a picture?'"
"And then you hear him say, 'You're welcome, baby.'"
Glen noted that Foxx had no issues with his speech and that he appeared "strong and well."
"He hopped out of the car the same way you guys got the glimpse of him hopping back in, is the same way he got out … He got completely out of the truck and came over to the little bicycle. He actually – he's good. He looks good. He feels good. He said he feels good."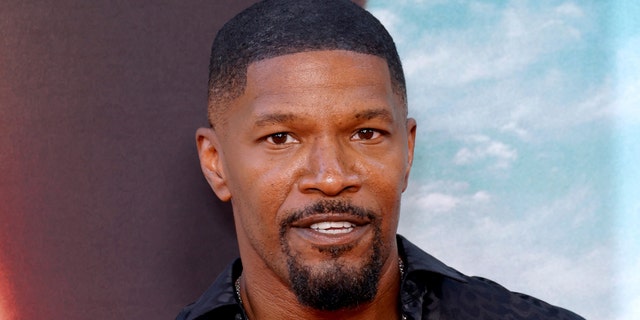 "He's probably just trying to have his privacy and get completely well. I do feel like anyone in that car could have given me my bag. So I'm just hoping that he doesn't mind," she said of sharing the video. "And he probably expects in this day and age that people like to post stuff like that. I feel like if he wasn't thinking that way or his team wasn't thinking that that could happen, then one of them could have easily gave me my bag."
A source close to Foxx confirmed that it was the actor in the vehicle.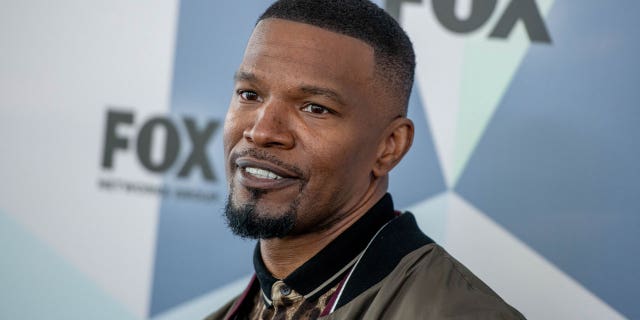 On Sunday, Foxx was seen on video hanging on a boat cruising along the Chicago River accompanied by a fleet of people. Wearing a collared shirt and dark shades, Foxx gave fans the peace sign before waving.
Foxx and his inner circle have remained relatively tight-lipped on the actor's condition since an initial announcement came from his daughter, Corrine, in April.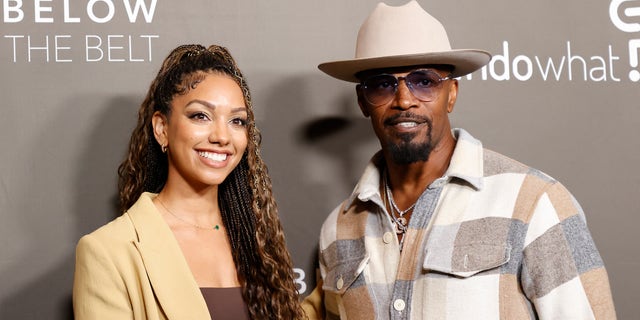 "Luckily, due to quick action and great care, he is already on his way to recovery," Foxx's daughter wrote in a since deleted Instagram post.
Corrine updated fans again on May 12, slamming rumors swirling about her father.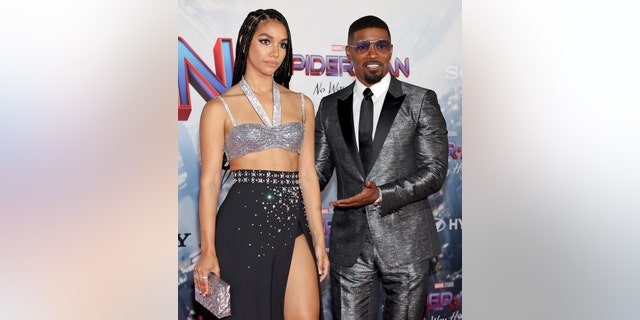 "Update from the family: Sad to see how the media runs wild. My Dad has been out of the hospital for weeks, recuperating," Corinne wrote via her Instagram story, addressing a report that said her family was preparing for "the worst."
Last month, a representative for Foxx did publicly admonish a report that Foxx's "medical complication" was due to a COVID vaccine booster. 
His rep told NBC News that the report was "completely inaccurate."
---