Musician reflects on how faith, close friendship helped him stay sober after losing child
By Ashley Hume , Larry Fink
---
Walker Hayes is recalling how he leaned on his faith and a special friendship to maintain his sobriety after the loss of his seventh child.
The 43-year-old country star and his wife, Laney, endured tragedy in 2018 when their daughter, Oakleigh Klover, died shortly after birth due to a uterine rupture that almost claimed Laney's life as well. Hayes, who had struggled with a drinking problem, was two years sober at the time, which he said was "miraculous."
However, the loss of Oakleigh led to a despair that tested the singer's ability to stay sober. In an interview with Fox News Digital, Hayes credited his friend, Craig Allen Cooper – who had helped the former atheist find his faith years earlier – with guiding him through the difficult time.
"I have no idea how I stayed sober through the loss of our seventh child," Hayes said. "But I had a best friend named Craig who really, really allowed the Lord through him to love on me through some nasty, nasty stuff. And I'm talking about stuff where most people would be drawn away from me, you know?"
The two previously detailed the story of their friendship in their joint 2022 book "Glad You're Here." Hayes was a struggling singer-songwriter and self-described "alcoholic atheist" who thoroughly rejected God and religion when he met Cooper at church in 2014. Laney had insisted that they attend the service after receiving an invitation from Cooper's wife, Laura. Deep in the throes of alcoholism and suffering from disappointment after being dropped from his music label, Hayes was drunk at the time of their meeting.
However, the two families struck up a friendship and eventually became neighbors. Having been burned in the past, Hayes was initially suspicious of Cooper's overtures. After losing his record deal, Hayes' minivan was repossessed and the family was left with one sedan that wasn't large enough to fit the singer, his wife and their six children at one time. In his book, Hayes recalled that he was incredibly moved when Cooper gave him his own minivan.
"I have nothing going on musically. I'm an alcoholic. I'm great at pushing people away," Hayes remembered. "And then so here comes this guy named Craig, who was drawn nearer to me. And it was quite confusing. You know, there were a lot of times when I was like, 'What's this dude's deal? Like, why does he love us so much? Like, why does he keep feeding us food? Why is he giving me a minivan? Why is he encouraging me? Why isn't he like everybody else?'"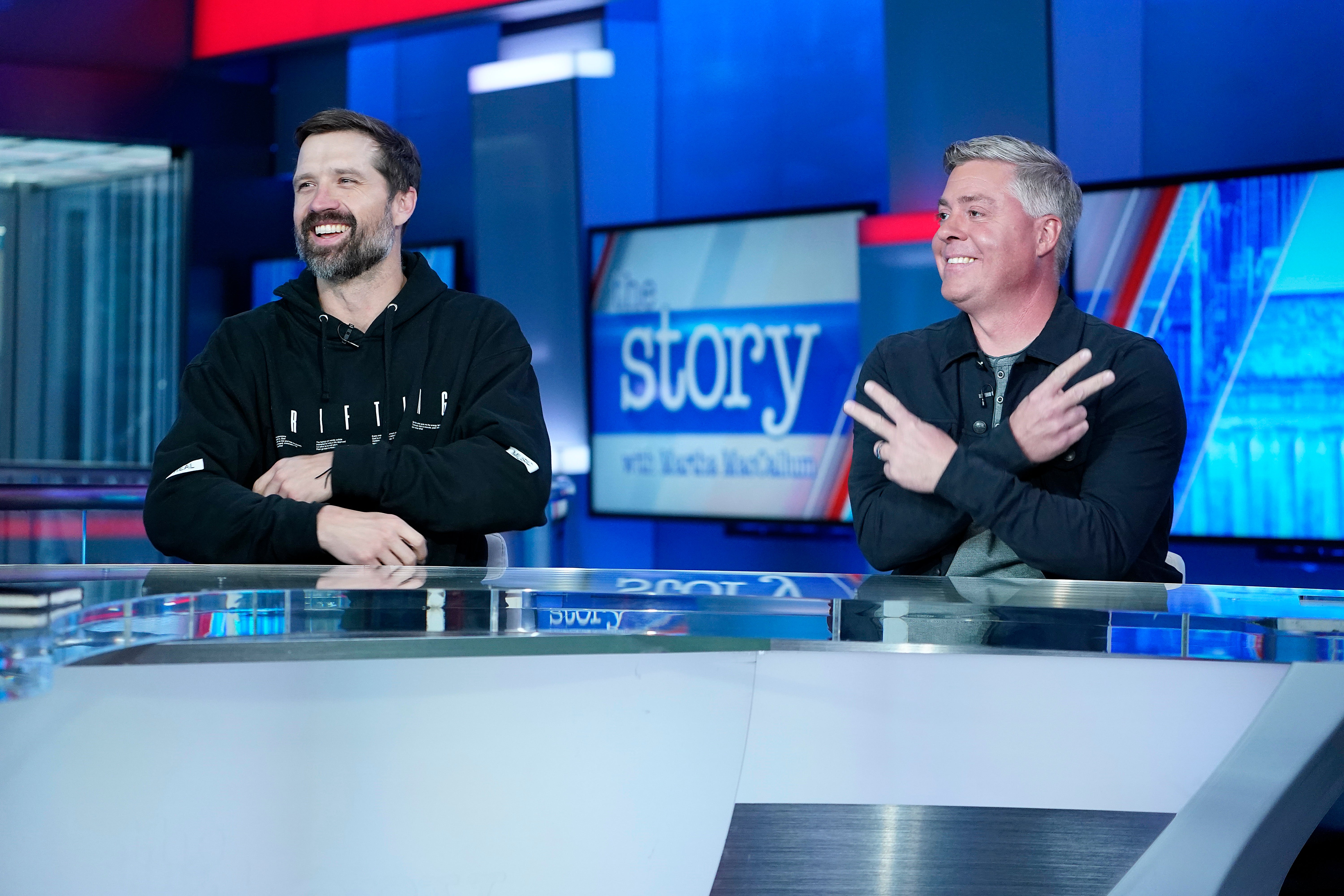 He continued, "In the long run, I honestly found out he's just as broken as me, but he just knows Jesus. He needs Jesus. Every morning he wakes up, he needs Jesus, and Jesus is a light through him. And then, it was an awareness. I began to look in the mirror and just look at simple things."
"Like, I want to love my wife so bad. Every morning I wake up, and I want to love my wife. By lunchtime, my actions have not all shown that I love my wife," Hayes said. "And so when you do that daily, and you go — I mean, I consider myself a pretty capable guy. I can withstand Nashville. I can finish a song in a day, but I can't not screw up. I can't not hurt the ones I love. What's the answer to that? Well, there's this dude named Jesus who never did that, and he died on the cross to absorb all that stupid stuff I do by lunchtime just with my wife. You know what I mean? And he saves me from myself and makes me right with God. That's kind of what happened to me."
"You can't wake up and make a list of your good deeds," he added. "Even that list is self-righteous in some weird, messed up psychological way, you know? No one is good. And that was frustrating to me. And the answer is Christ."
After Hayes and Cooper became friends, the two began discussing Christianity. Hayes recalled in their book that Cooper never pressed his beliefs but simply answered the singer's questions. Hayes began to embrace his own faith and later started on his journey to sobriety.
"I'm eight years sober this October," he told Fox News Digital. "I woke up one day when I was working at Costco. I was working at Costco from 4 to 11 and then writing and then playing shows. And man, it caught up to me. And honestly, I had been drinking since I was probably like 13."
"I woke up one Saturday, and I just felt like I was going to die," Hayes recalled. "I felt like physically if I did one more day, something was wrong. And so I stopped, and then one day turned into two and then two turned into a week. And then a week turned into a month. And then I did the whole high on sobriety thing and got into working out and stuff. Kind of traded a bad addiction for some good ones. But then the good ones, they become bad also, so I went through that process."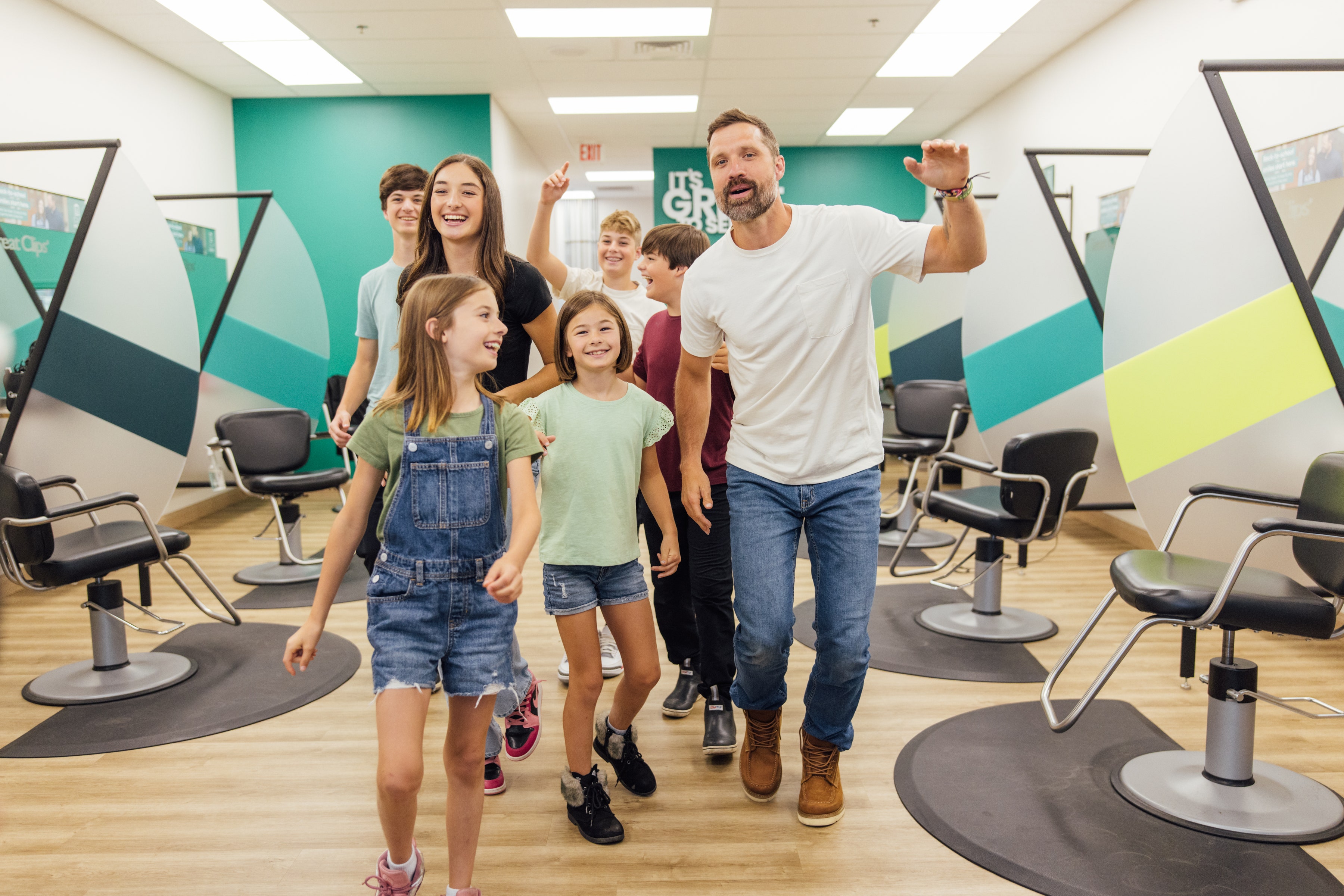 However, the "Fancy Like" hitmaker's commitment to his sobriety was shaken by the loss of Oakleigh.
"The day that we buried her, I actually got in my car by myself. I left my wife. She was crying on the sofa, and I just left the house and drove to this bar," Hayes remembered.
He continued, "I just want[ed] to get in a fight. I didn't care. I just wanted to get hammered and just honestly fight someone I couldn't beat up. I wanted them to just destroy me, but I wanted to make some damage. I don't know. But I got to this bar, and my wallet wasn't in the door of my car, so I drove back to the house."
"That was another eye-opening moment where it was like, 'Do you love your wife? You're not showing it today. You literally left her on the couch the day you buried your child to do your thing.' And then my kids are playing in the yard, and I'm gone. You know, I'm out of there. And so that was sobering."
Hayes told Fox News Digital that Laney directed him to a local Alcoholics Anonymous meeting after he returned home.
"I remember going into that AA meeting," he said. "And the first dude that stood up – he was telling his story. And the first line he said was, 'I was angry.' And I was captivated. I was like, 'Me, too,' you know? And I didn't say anything. I didn't even meet anybody. I just went to that AA meeting and went home. But that AA meeting saved my life that night."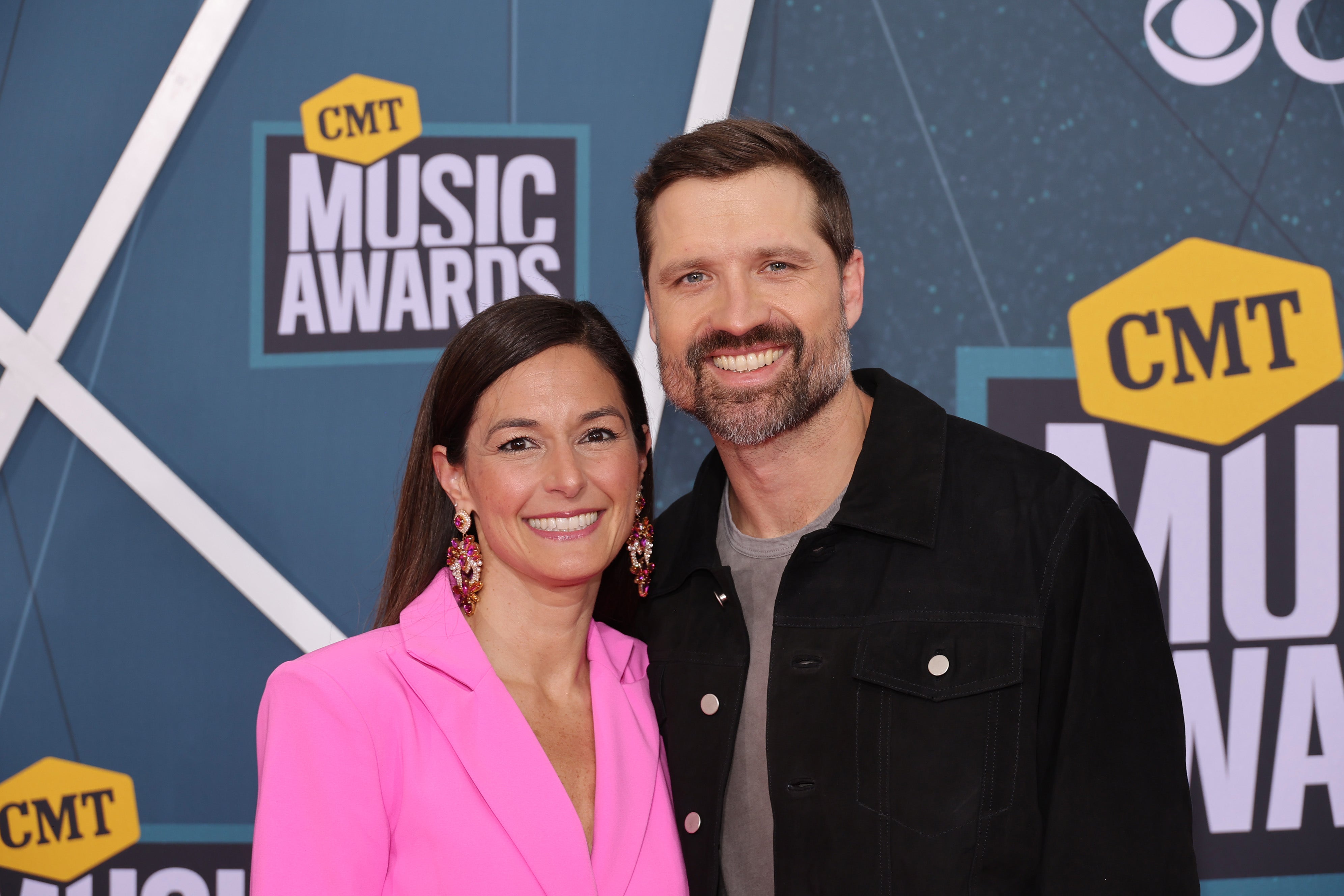 "But also the loss of Oakleigh brought me to a new level of depravity," Hayes continued. "Again, I was grieving and, honestly, the world was saying it's OK to grieve. You know, you get a free pass, you lost a kid. But there was something in me going, 'Really? Really? You're going to say I have permission to do what I almost did today?' Like, no, no, no, no, no, no, no. That there's something wrong with humanity, you know? And that's OK. Again, that to me, that that's a beautiful brokenness to be aware of, of that fact."
The musician explained that sobriety had been a tough journey and that he found himself faltering again during the COVID-19 pandemic and lockdowns.
"There were a couple of nights during COVID where all the mechanisms that I lean on were gone, and I was like, 'Dang, nobody would know tonight if I just did it,' you know?" Hayes said. "But I had friends who supported me, and I support them as much as I can. But we're good, dude. Eight years, and it's a day-to-day thing."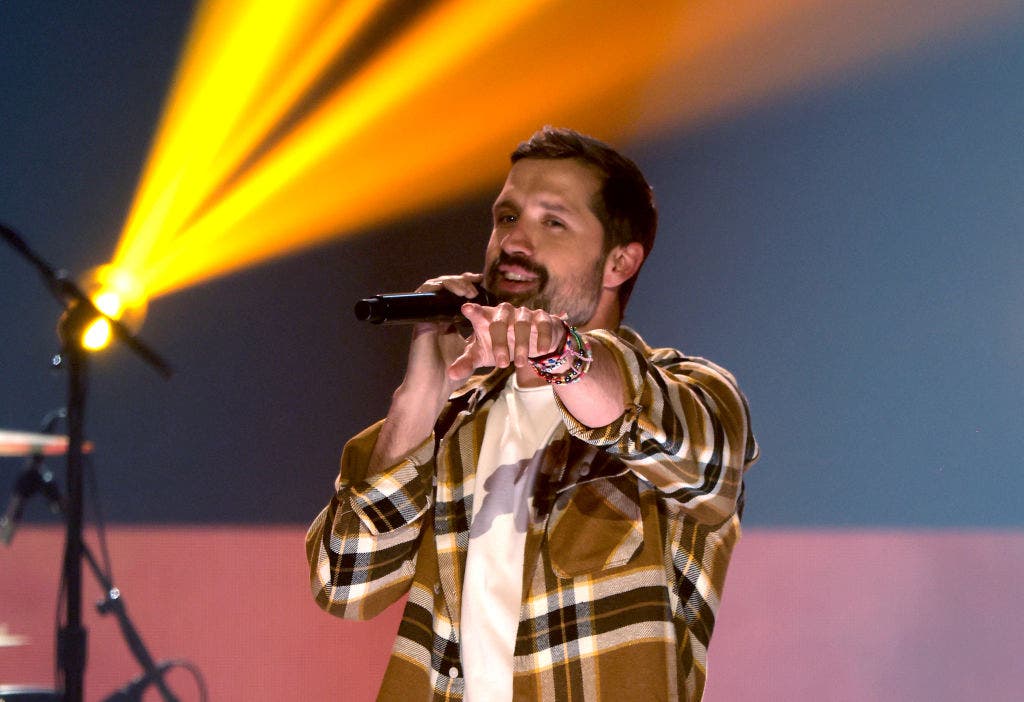 Hayes also credited his family with standing by him through his struggles with staying sober and the ups and downs of his career. The "Country Stuff" singer married Laney, who was his high school sweetheart, in 2004. The couple shares daughters Lela, 17, Loxley, 9, and Everly, 6, and sons Chapel, 15, Baylor, 13, and Beckett, 9.
In his interview with Fox News Digital, Hayes explained how he and Laney continue to make their marriage work after almost 20 years together.
"It takes just oceans and oceans of mercy and forgiveness from all sides," he said. "My life has the least structure of any life I know. I mean, every single day is different. And at once, at some point in every day, one of us is going to be 'hangry.' One of us is going to be tired. One of us is going to be fed up with something. One of us is going to be stumped by something we're trying to accomplish but can't because it went wrong."
He continued, "My wife wants to make the family a unit and a house. And at the same time, I'm trying to tear it down and do a trick shot in the house and then write a song and, you know, be on a phone. So, it takes – really forgiveness is the core thing. Like, look, we're all going to let each other down in a million different ways today, but we love each other, and it's OK."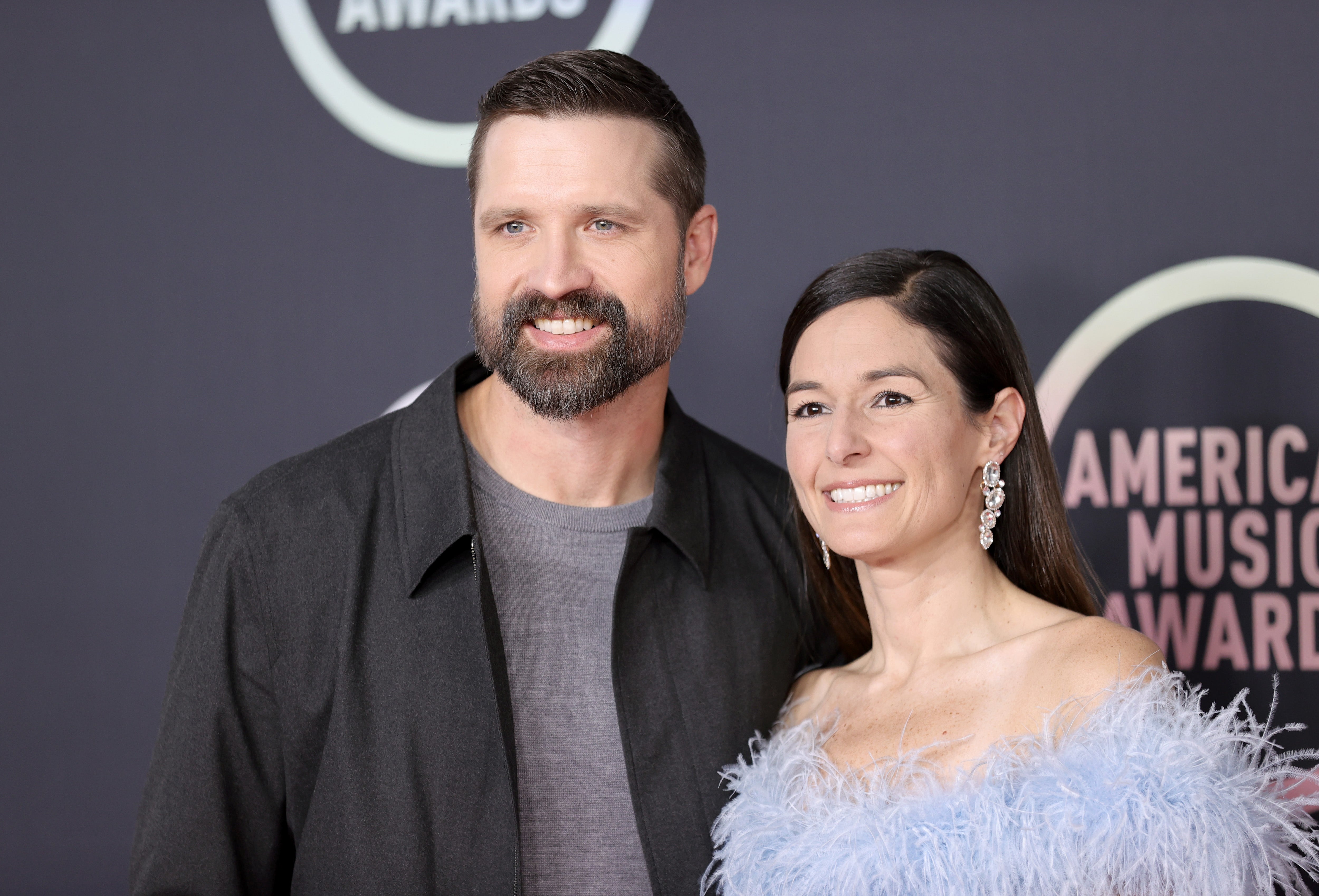 "And we have each other to lean on," Hayes added. "Probably the only way … we make it work is realizing that we don't really make it work that great. But that's OK. Like, God willing, we'll make it to tomorrow. 'Hey, what I said to you yesterday, I didn't really mean. I was actually taking some baggage from childhood and dumping it on your face.' And it is like just communication is key in my house also. So, those are some practical things we attempt to use. But it's imperfection. As far as me, man, I mean, it's chaotic in my house."
Hayes also shared his thoughts on how he has managed to strike a balance between his family life and his career. The singer explained that he and Laney had made a "conscious decision" to be "100% transparent."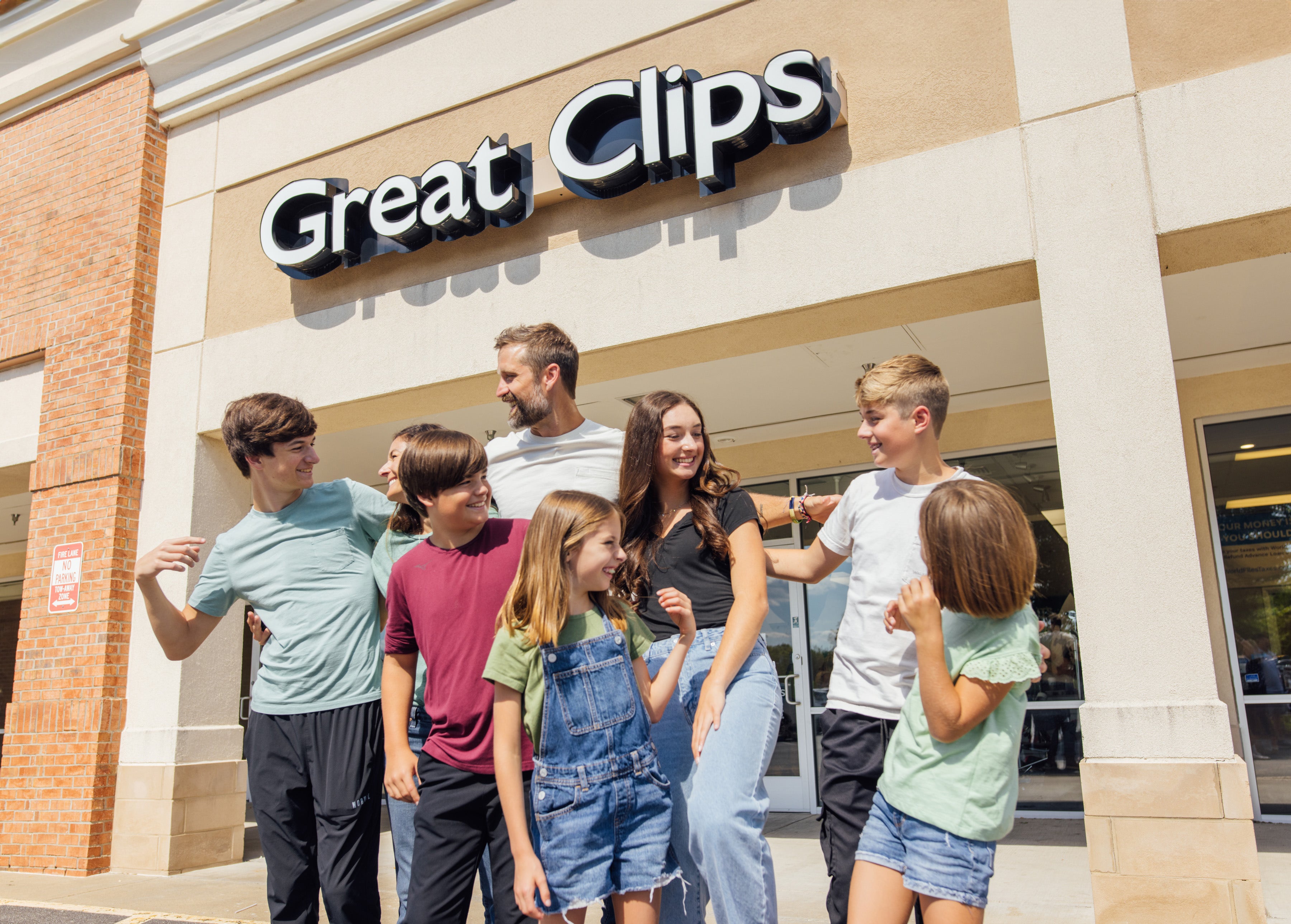 "Like, the house is messy. Unapologetically – I'm not going to clean it up for socials," he said. "You know, if Laney and I go out to eat, I'm not going to put on show clothes to eat. I'm going in sweatpants and people can just know I wear sweatpants. There's a lot of things where we just had to say, 'Look, I don't have the energy to try to […] maintain this facade of what we're not, so let's just be who we are.' And if it let[s] some people down, that's cool."
He continued, "Maybe it'll encourage others in some way. And so that's kind of how we look at it."
Hayes is currently headlining "The Duck Buck Tour" and brought his family on the road with him. He told Fox News Digital, "I consider myself the most fortunate artist in Nashville because my family have willingly sacrificed any chance of normalcy, commitments at home, extracurricular activities. They have all put those in the backseat so that they can travel with me."
He continued, "That makes it so much easier to be a dad. It was so hard when I would go to work and then come home and try to be a dad fast and make up for all that I missed and then go back and work. Now, we're just together, always. And so, man, that really clears a lot […] in my mind."
The "Y'all Life" crooner has also maintained his close friendship with Cooper over the years. Hayes expressed his gratitude for their friendship in his 2017 song "Craig" before the two collaborated on "Glad You're Here."
"We have matching tattoos," Hayes told Fox News Digital. "I'm not ashamed to say Craig and I are brothers. I mean, we are. As far as I'm concerned, we're family members. We work together. We've written a book together."
He continued, "Look, I'm up for whatever the Lord has in store, but a dream of mine would be eventually, maybe one day, Craig and I sharing our story together in some way, form or fact, just continuing that relationship. We just got back from a trip to Rwanda about four months ago with a group called Hope International."
"He's a brother. I mean, I can't say anything. I love Craig. I love his vulnerability. And again, I had never experienced unconditional love of Christ through another human until I met him."
Hayes recently partnered with Great Clips for the hair salon chain's back-to-school campaign, which is focused on promoting how a fresh haircut can give kids a much-needed boost of confidence for the first day of school. The country artist and his six children starred in a video for the campaign titled "In the Green Room," which featured a snippet from Hayes' unreleased song "Haircut."
"I never work with a brand that I don't just genuinely love or that doesn't make sense," Hayes said "Great Clips approached me, and literally the week before they approached me and my family to work with this back-to-school Haircut Boost the Confidence Campaign, I had written a song called 'Haircut,' and it wasn't even my idea. It was my producer's idea. And he brought it to me because everybody on my team knows I would get a haircut once a week. I'm that guy. I love, love the whole experience. I love the smell. I love like the head stuff, you know, and I love the way I feel."
"I loved what Great Clips was talking about," he added. "I can relate. My kids can relate. When we popped out of the chairs at Great Clips when we filmed the campaign, it was beautiful."
Hayes continued, "As if we don't all have enough, especially kids, to think about these days and to not be anxious about or insecure about. And so if you get that conquered, you check that off the list, it just lightens the burden of the other things you got to take care of. It just made sense. Great Clips, our family, I mean it was perfect. And it was a great day of where it was a take-your-kids-to-work day."
---