Colt Ford and Krizz Kaliko want people to know it's OK to be a proud American
By Emily Trainham , Larry Fink
---
If you're looking for an edgier song about America to blast on the Fourth of July, then Colt Ford and Krizz Kaliko might have the answer for you.
Ford, a country artist who sings and raps, and Kaliko, a hip hop artist who mixes rapping with a variety of other genres, have joined forces to create a new group called Hoodbillies, and their debut song is called "Bad A– American."
In a conversation with Fox News Digital, the pair discussed how the song came to be and why they think it's important to celebrate America.
The whole project began, Kaliko explained, because someone told him that when he entered a room, he "walked like a bada–." He'd already been talking to Ford about collaborating, but that comment gave him some inspiration to move things forward.
"I know that a lot of our fan base, our joint fan base definitely are proud Americans," he said. "You know what I'm saying? And he talks about it a lot, I talk about it a lot. And so… it just hit me. I was thinking like, 'I want this guitar riff to sound a certain way.' And man, I thought about walking in like a bad a–, bad a– American."
Ford added, "We just wanted to do something positive and fun and let people know, like, it's OK to be a bad a– American. You're supposed to be proud. You're supposed to be a proud American. We're proud of the flag. We're proud of this country."
Taking his turn to gush about his country, Kaliko said, "I'm going to be honest. There's nowhere else I'd rather live. You know, I know that there's, you know, that there's a divide financially, racially, culturally, all of these other things in certain places in our country. But there's no other place I'd rather live. I'm super proud to be from here."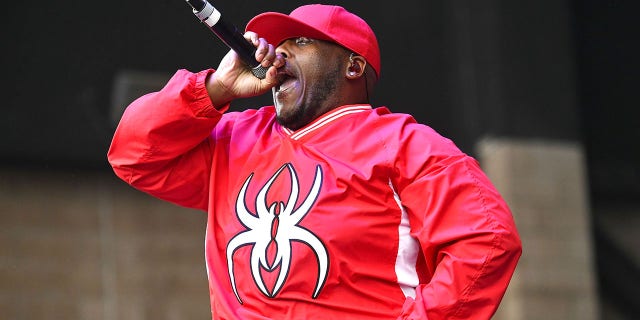 "And we need to think about it … So why not have this anthem that everybody can play at the cookouts, barbecues, whatever you call it, light your fireworks. I think we should be proud. We go get fireworks and stuff. And I know that's what it's turned into, but we're celebrating the fact that, man, we are independent. We're an independent nation, we're the biggest, baddest nation."
"It's just a message that our young kids need to hear to not, you know… everybody's had troubles everywhere," Ford said. "I've been all over the world. I know Krizz has too. And I mean, if it was so bad, why does everybody want to be here? You know?"
"I mean, like, this is where it's at, man. You're free here. We're free to make this kind of music and then to show that grown men can be grown men and love each other, support one another, and be proud of who we are and what we do. And that brings some hope and some light to people. And that's what Krizz and I are both trying to do."
Ford said Independence Day is about "celebrating not ourselves, but celebrating each other. Other men and women that have laid it on the line for our prosperity and our opportunities to be able to do whatever we want… I don't have any problem with anybody on the other side of the fence. There's men and women that fight daily for us to be able to have that opportunity to be on either side of that fence and, say what you want to say, but be respectful and still be proud of this country. And that's what it means to me."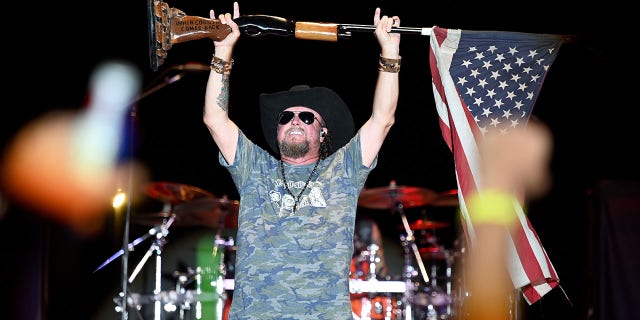 Kaliko said freedom is a big part of what the Fourth of July means to him.
"I mean, you're free to do whatever you want to in this country… You're free to do whatever, you're free to do whatever kind of music, whatever sexual orientation you want to be, whatever religion, you're free to do all of these things. And Fourth of July is the day that we celebrate our freedom. You know, how liberal of a nation that we are. And so that's what it's all about."
---