'The Carol Burnett Show' star is married to Brian Miller, who is over 20 years her junior
By Lauryn Overhultz
---
Carol Burnett and her husband were spotted as they made a rare outing in Montecito, California.
The 90-year-old comedian and Brian Miller enjoyed dinner at the restaurant Lucky's on July 18.
Burnett wore a black and white striped blazer over a cream top as she accessorized with sunglasses and gold jewelry. She also carried a small, red leather purse.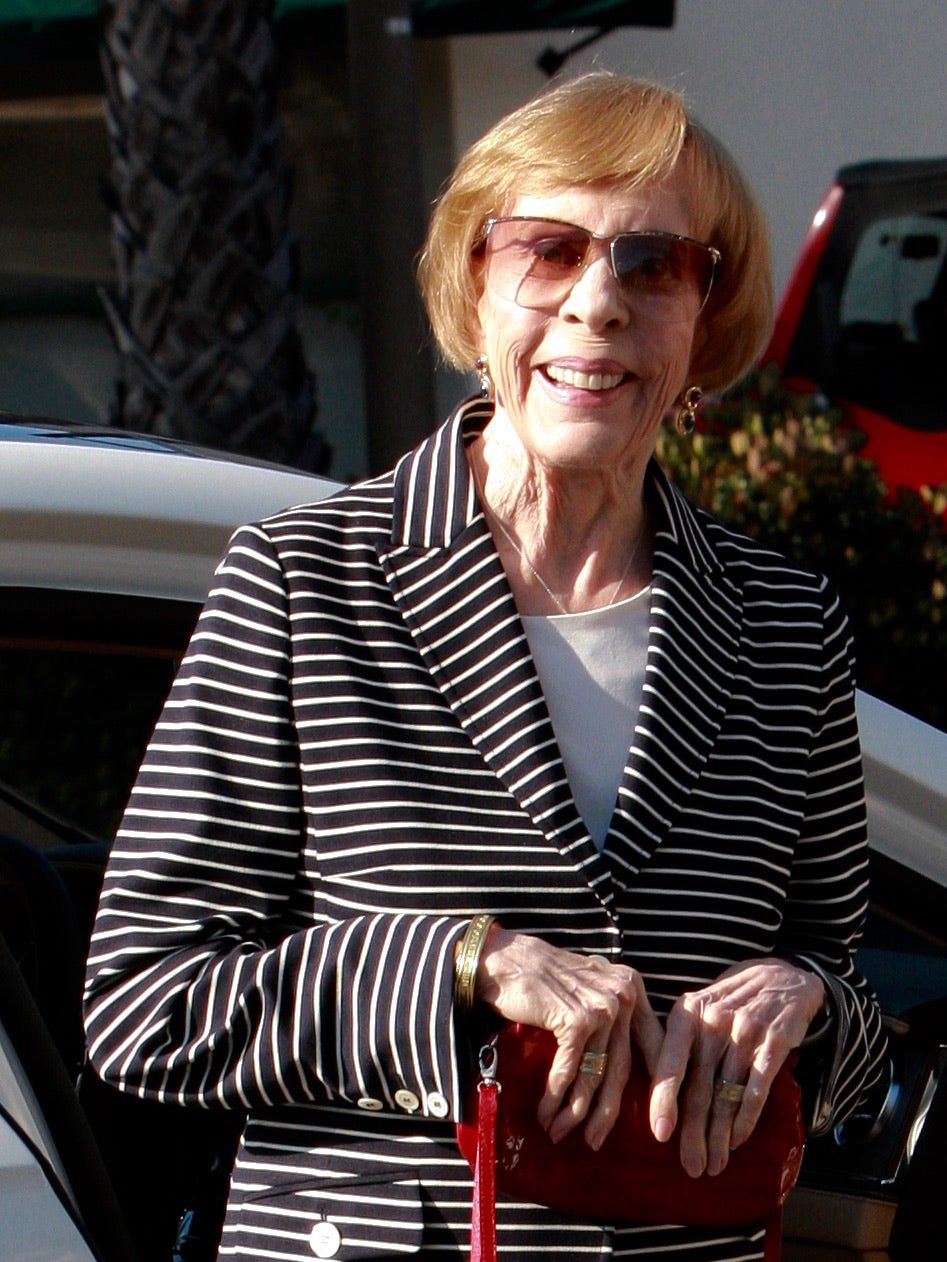 Miller is Burnett's third husband. The couple met in the '90s and tied the knot in November 2001.
"He's funny and not easily intimidated," Burnett previously told People magazine about Miller, who is over 20 years her junior. "As we get older, the gap between our ages narrows. If you were 40 and married a 20-year-old, I don't think you could communicate like [we do]."
Before her relationship with Miller, Burnett was married to actor Don Saroyan and television producer Joe Hamilton. Burnett and Hamilton share three children, Carrie, Jody and Erin.
Carrie passed away from pneumonia she contracted while battling lung cancer just months before Burnett and Miller got married. She was 38 years old.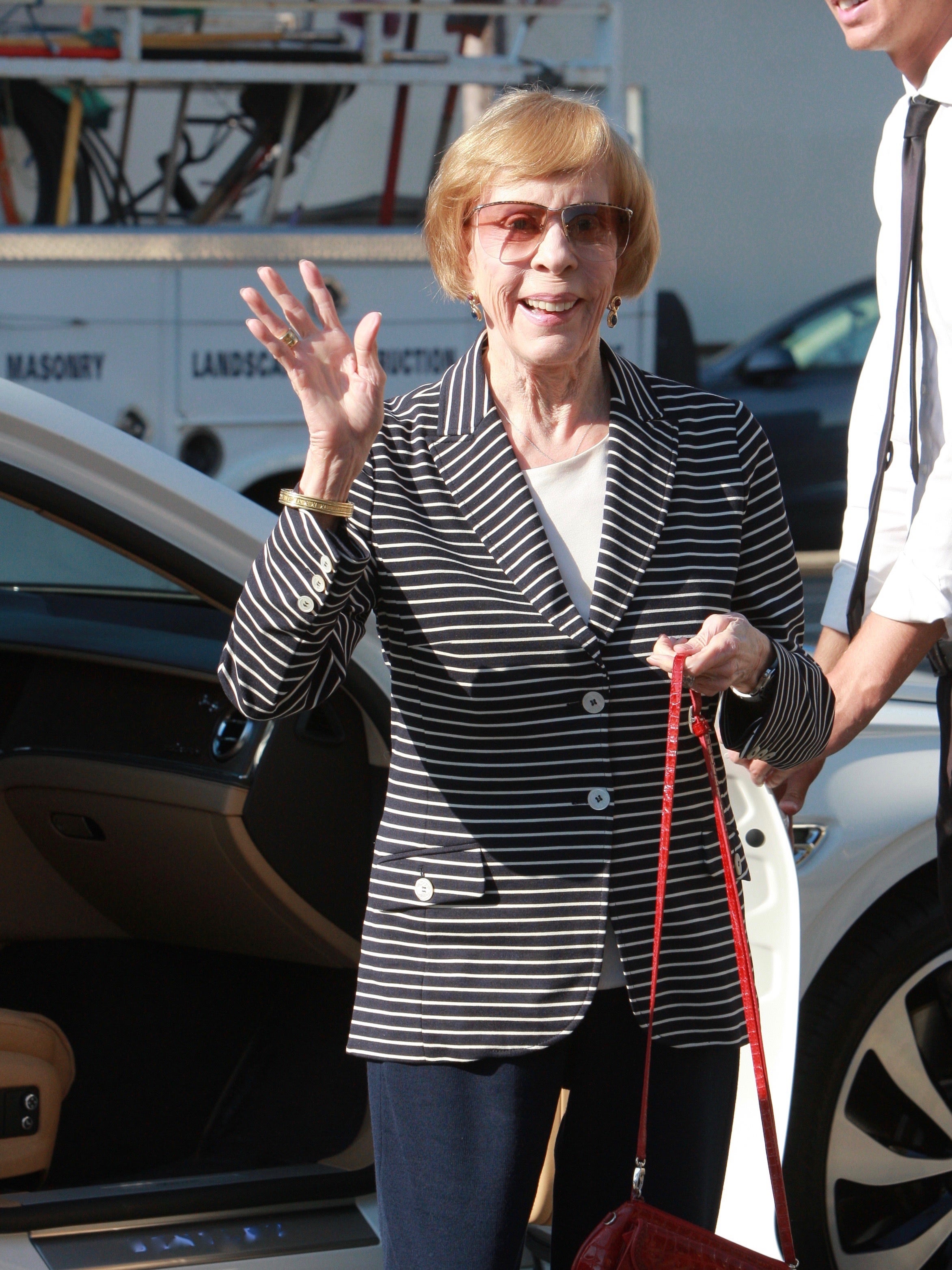 Burnett recently opened up about Miller's encouragement following her daughter's death. The two had worked together on Burnett's play, "Hollywood Arms." 
"Carrie passed away and I… Well, I'm her mom, and I didn't want to get out of bed," Burnett revealed during an episode of the "Dear Multi-Hyphenate" podcast. "And my husband – [the show was] going into previews – said, 'Carol, you owe this not only to Carrie but you owe it to [director Hal Prince] to finish.'"
"Hollywood Arms" was performed in Chicago and then on Broadway.
"We're on the plane, my husband and I, to Chicago, and I said a little prayer to Carrie," she recalled. "I said, 'I'm going to be doing this but I don't want to be alone. Be with me. Somehow be with me. I need a sign you're going to be with me even though you're not present physically.'"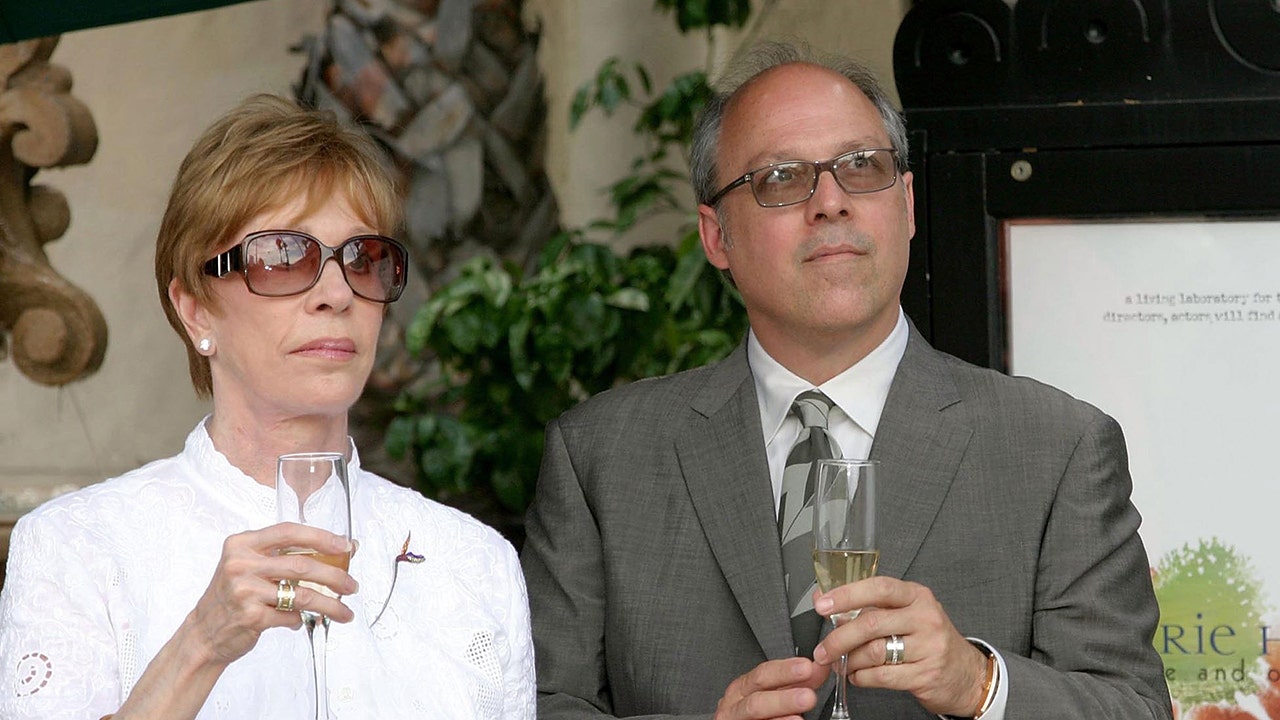 Burnett celebrated her 90th birthday on April 26. The comedian and her celebrity friends commemorated the moment with a two-hour special titled, "Carol Burnett: 90 Years of Laughter + Love."
"What I love about it was the fact that it wasn't a roast, and it wasn't a birthday party with a cake and balloons and stuff," Burnett chuckled to Fox News Digital. "It was a two-hour variety show. We had a 19-piece orchestra and I had so many friends who were there. And the live entertainment, my gosh… It was really exciting."
"It was just a party – everybody had a good time," she added.
The special featured performances by Katy Perry and Kristin Chenoweth, and was executive produced by Burnett's husband. Other stars who appeared included Cher, Ellen DeGeneres, Steve Carell and Amy Poehler.
Burnett began her career in the 1950s and is most known for "The Carol Burnett Show."
---