'Hee Haw' star Victoria Hallman has released her lost album, 'From Birmingham to Bakersfield'
By Stephanie Nolasco
---
Victoria Hallman's romance with Buck Owens lasted only a year, but the songstress has zero regrets.
Hallman starred as a "Hee Haw Honey" in the popular variety show "Hee Haw," which Owens hosted with Roy Clark. She reflected on her experience in the 2018 tell-all "Hollywood Lights, Nashville Nights," which she co-wrote with co-star Diana Goodman.
In April, her album "From Birmingham to Bakersfield," which was believed to be lost for several decades, was released on Record Store Day. It was produced by Owens, who died in 2006 at age 76.
"I now understand what an honor it was to have any of this happen to me — how wonderful it is," Hallman told Fox News Digital. "How rare it is for someone to have the privilege of creating an album like this one. I can appreciate it now when I couldn't back then."
Hallman's music career started at age 6 when she signed a record contract in Nashville. The Alabama native went on to appear on "The Merv Griffin Show" and "The Steve Allen Show." In the '70s, she was an opening act for Bob Hope when the comic suggested a move to California. It was there where she caught the eye of Owens. She became a part of his touring band and joined the cast of "Hee Haw" in 1979.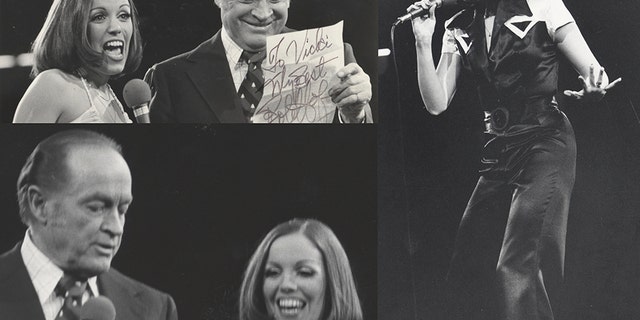 Hallman claimed a "slow and gradual" romance developed between the two that started in March 1979. It ended a year later in March 1980.
"We didn't start romantically when I met him, but the attraction was certainly growing from the very beginning," Hallman explained. "He told me that, from the moment he laid eyes on me, that he knew we would have a relationship – he just didn't know what kind. … And then we started traveling together. And I was always with him. … I always had my own [hotel] room of course. But he would come over. And we would spend time together in the evenings, like watching TV, maybe ordering room service, going out for dinner or cuddling. It happened the same way it happens for most people.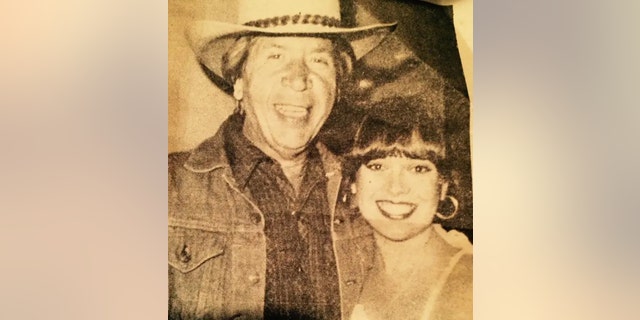 "But our connection was mental first," she clarified. "We were always head-to-head having deep discussions and comparing notes. We talk about all sorts of things – political, existential. We would talk about his career, of course, and what was going to happen next. We were just so close mentally. But I remember he would often talk about Lady Limelight. He would say he had lots of girlfriends and a couple of wives at least, but the hardest mistress was Lady Limelight."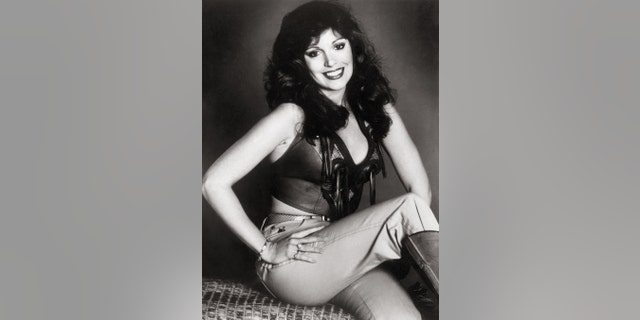 Hallman claimed the romance ended because she met and fell in love with the man who would become her husband. Still, Hallman's friendship with Owens lasted until his death.
"He never caused me any pain, heartache, sorrow — anything whatsoever," she insisted. "We were always completely upfront with each other. … We never asked questions about who we were seeing or any of that nitpicky, petty stuff. We were just together. And when we were together, it was great. We never had a disagreement, an argument, or anything bad that happened between us, ever.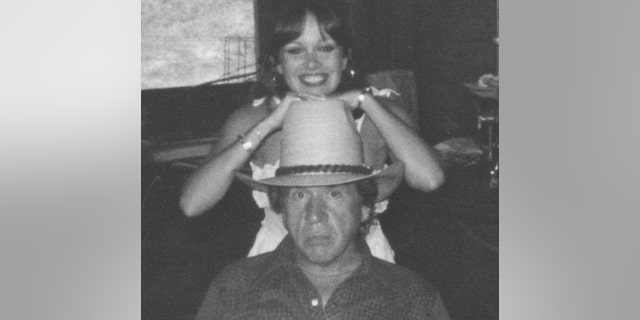 "He was upset when he found out I was getting married," Hallman chuckled. "That was a big surprise. My husband asked me to marry him on the second date, and I said yes. So telling Buck that, he grunted like he had taken a punch to the gut. 
"But he just said, 'You won't be married long.' … And I wasn't married long. We divorced in November 1985. But I guess that's longer than Buck expected. But I remembered Buck came to my hotel one time and said, 'I don't want things to be bad between us.' And that's all we needed.
"Things between us were wonderful, and the romance was great too."
In June 1980, Hallman married Jim Halper, a Clark Gable look-alike with Paul Newman's eyes. And while Owens reportedly wasn't thrilled over the speedy engagement, he also didn't want his friendship with Hallman to end.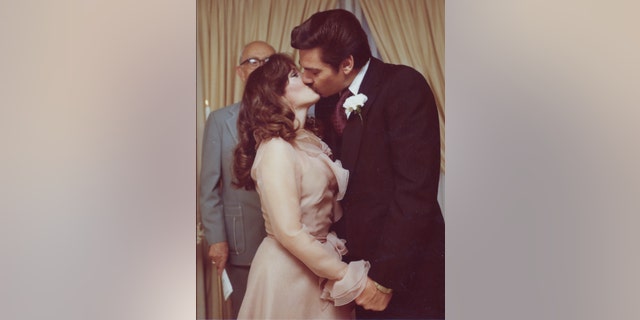 It was 1981 when Hallman got an unexpected call from Owens.
"He said, 'I've got this song that's been running around in my head all day, all night,'" she recalled. "He said they recorded the song with a female vocalist, but it wasn't quite right. Then he said, 'I think it's a hit song and I think it'll work. We can make it work for you. So I'd like you to come up here and record it. In fact, I'd like to record a whole album with you.'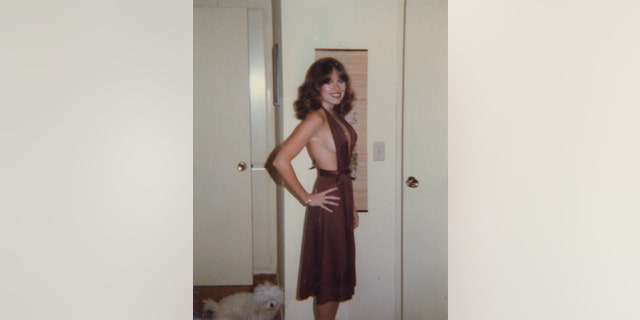 "Now, most female vocalists in the country business would've been turning cartwheels all over the moon," she said. "But I just said, 'OK, fine.' But you know, Buck was going through a difficult time. … He was trying to figure out what he was going to do music-wise. He thought maybe becoming a record producer would be an appropriate next step for him. … I was married, but we had a very good working relationship. And we were still very close friends. So it just felt natural."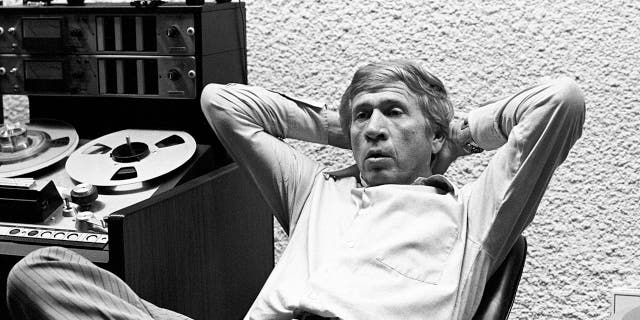 According to Hallman, 10 songs were recorded. The album seemed ready. But it was put on the back burner. Problems were beginning to brew in Hallman's marriage.
"My marriage became a distraction, and Buck was going through what I would term a mid-career crisis, as well as a midlife crisis," she explained. "So, although we were very happy with the album as completed, I think we both realized the timing wasn't right. Neither of us had the energy it takes to successfully launch an album. So without making a formal decision to do so, we took a 'temporary' break."
Hallman eventually moved to Nashville and the collaboration was seemingly forgotten with time.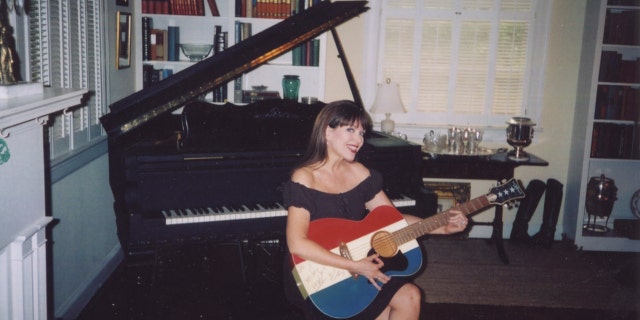 When Owens died in 2006, she reached out to engineer Jim Shaw, who was running Owens' production company. She was wondering what happened to their collaboration.
"He told me, 'We searched high and low, turned this place upside down, but the masters are nowhere to be found,'" Hallman recalled. "He said, 'You sure you don't have them?' I was positive. No one seemed to have them. We looked everywhere and asked anybody who may have had even a cassette recording of it. I was desperate to find any scraps of this album. We never found anything. My heart was broken, but I just accepted the fact that maybe these songs were lost forever. Perhaps they weren't meant to see the light of day."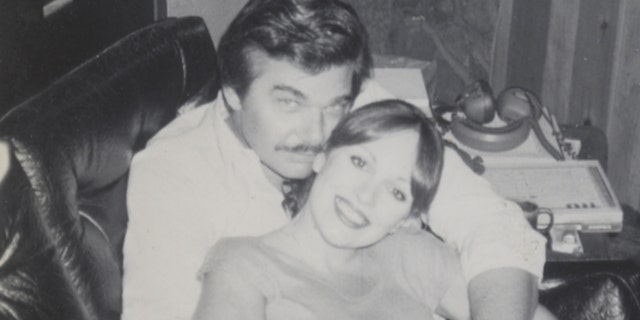 After Hallman co-wrote "Hollywood Lights, Nashville Nights," she joined the Authors Guild in New York. A record collector found her there and reached out about having an acetate with her name on it. He discovered it at a yard sale in Los Angeles.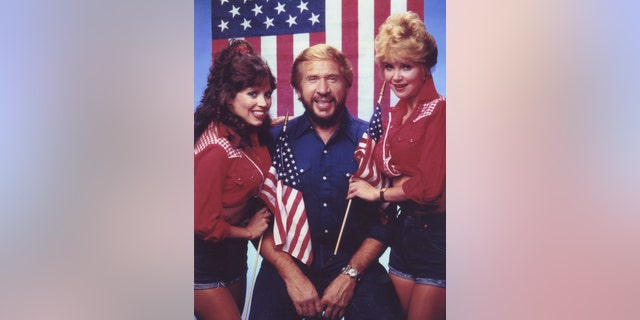 "I remember he emailed me a list of the songs," said Hallman. "I just started squealing in my car. It was the long-lost Buck Owens-produced album. Acetates were used in the mastering process before cassettes were used as demos. They were not meant to be played more than three, four times. They're very fragile, easily scratched. 
"But they look like albums. Jim told me that Buck used to always make an acetate of everything he recorded. He would drive to Los Angeles to Capitol Records and have them make an acetate. So, apparently, one acetate of this album was made, which is what this record collector found at a yard sale for a dollar. It had no cover, no anything. Just a paper label."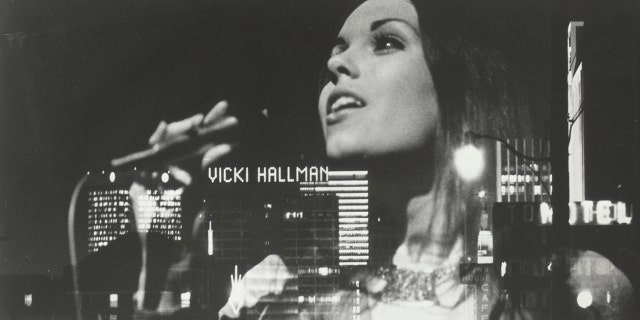 The collector mailed the acetate to Hallman and refused to take any money for it. She reached out to Omnivore Recordings, which specializes in historical recordings. They recruited audio engineer Michael Graves to help clean up the recording. "From Birmingham to Bakersfield" was finally released.
"It was in better condition than one might have expected for that length of time," said Hallman. "It was a shot at the moon. Now, it sounds as fresh as the day it was recorded."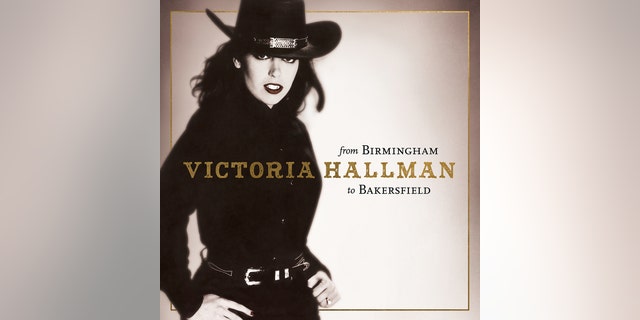 Today, Hallman said she's grateful for her time on "Hee Haw" and how it brought Owens into her life.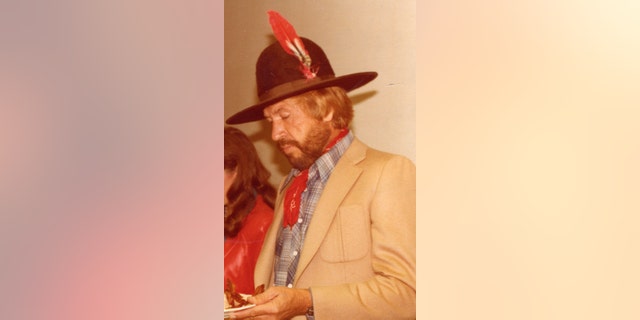 "I miss him," she said. "He could talk very deeply about things. And our bond was never going to go away. I'm very spiritual, and I think a friendship doesn't go away with death. I believe that energy remains with us. Buck Owens and I had a great friendship, a bond that goes beyond death."
---