The Hollywood actors previously starred in the 'Ocean's' franchise together
By Stephanie Giang-Paunon 
The boys are back in town. 
Hollywood stars Brad Pitt and George Clooney were spotted out in New York City on Tuesday filming their upcoming movie "Wolves."

Pitt, 59, and Clooney, 61, were having a twinning moment as the two actors both sported leather jackets and gray pants with black shoes. 
Despite the cold, winter weather, the "Ocean's Eleven" stars appeared to be having a great time, as they were spotted at a Drive-In Hotel in Harlem.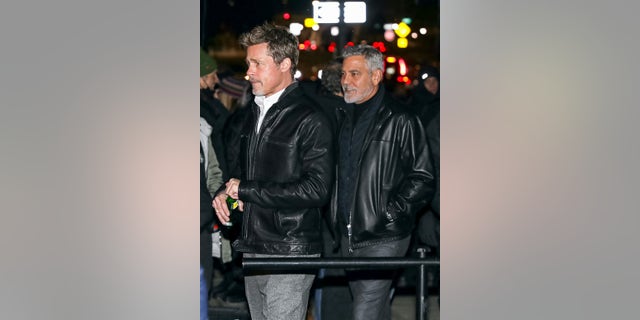 Pitt and Clooney were additionally seen laughing together as they sat in a dark blue vehicle on the set. 
Clooney flashed his pearly whites behind the wheel, while Pitt smiled from the passenger seat.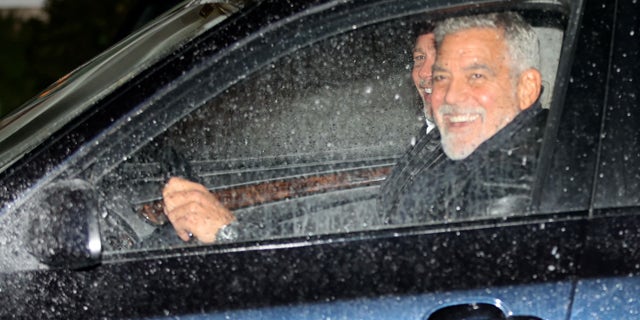 In another photo, Pitt was seen in a teal velour jumpsuit. He wore a white shirt underneath with white sneakers and carried a yellow scarf with a red bag over his shoulder.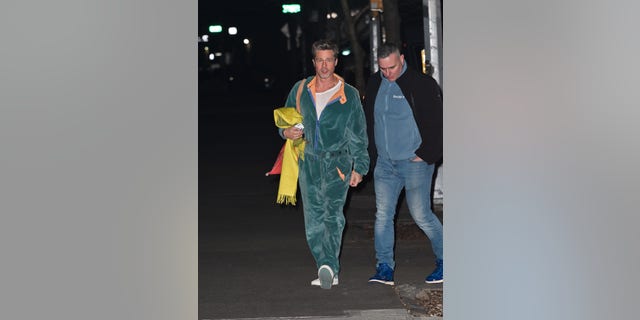 The Apple TV+ thriller "Wolves" is about "two lone fixers who are assigned the same job," according to the streaming company. The film is written and directed by John Watts.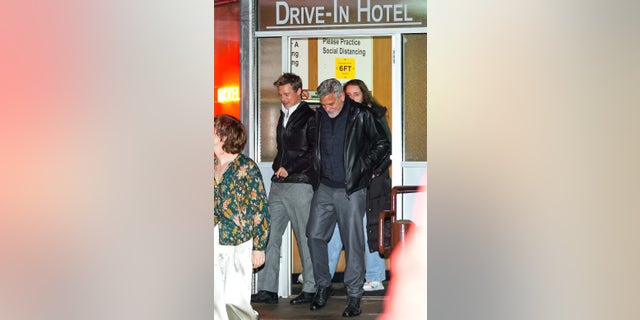 This isn't the award-winning actors' first time working alongside one another. They previously starred in the "Ocean's" franchise and "Burn After Reading" together.
In 2022, both Pitt and Clooney were busy working on several films. 
---
---
Pitt starred in the drama-comedy "Babylon," which was released in theaters last December. He was also in the assassin comedy "Bullet Train" and was featured in Sandra Bullock's "The Lost City."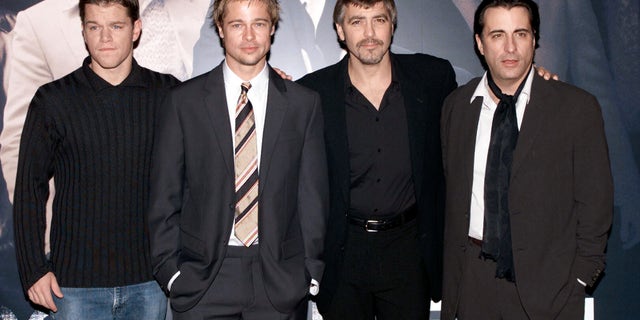 Clooney and Julia Roberts most recently collaborated on the film "Ticket to Paradise." The coveted actor was additionally honored at the recent Kennedy Center Honors in Washington, D.C.
Five artists were honored, including members of the band U2 (Bono, The Edge, Adam Clayton, and Larry Mullen Jr.), Gladys Knight, Amy Grant, and Tania León.
His co-star Roberts supported her famous friend by attending the event in a black gown covered in framed images of Clooney.
Clooney told Fox News Digital, "It's cool to be out here with my friends, and you don't have to sit and wonder if you're going to win either, you already know… which is helpful.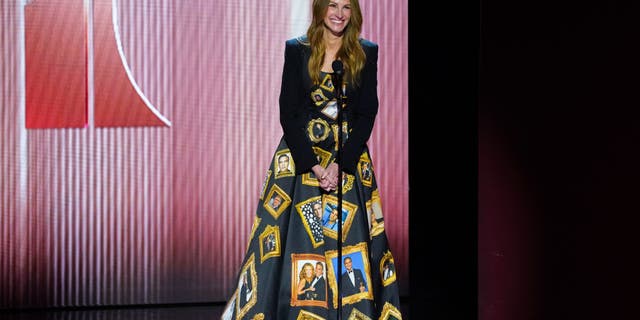 ---