Demi Moore was previously married to Bruce Willis and Ashton Kutcher.
By Lori A Bashian
---
Demi Moore, Sharon Stone and Jane Seymour are proving you are never too old to show what you're working with.
Some of Hollywood's icons have taken to Instagram in the past few years to encourage the younger generation to embrace their bodies and love the skin they're in.
Here are some bikini babes over 60.
Sharon Stone 
Sharon Stone was feeling a little cheeky earlier this year, posting a playful mirror selfie wearing a green leopard print bikini. She looked effortlessly cool, with her tousled hair and black sunglasses.
This isn't the first time the 65-year-old "Basic Instinct" star has stripped down. In July 2022, Stone posted a photo of herself wearing the same green leopard print bottoms, but decided to ditch the top.
Her chest was covered by a towel, as she stood poolside looking up at the sky and laughing. She captioned the post, "Gratefully Imperfect on a Perfect Day." 
Stone continued sharing photos of herself enjoying bikini season throughout the summer of 2022.  In August, the actress posted a photo of herself smiling in front of a mirror, in a colorful bikini. 
"Why do I always get in shape when summers over," she questioned in the caption.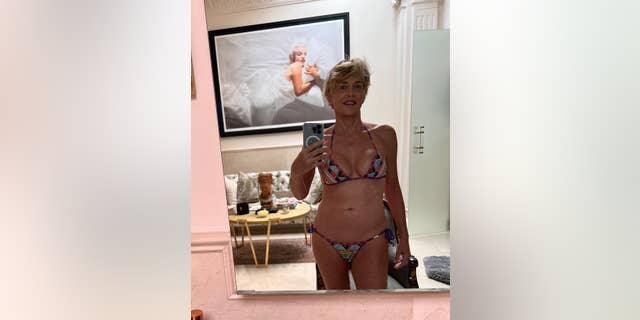 In another series of photos, she can be seen enjoying the summer, posting pictures of herself hanging out poolside with her friends and getting competitive in the pool with a game of volleyball.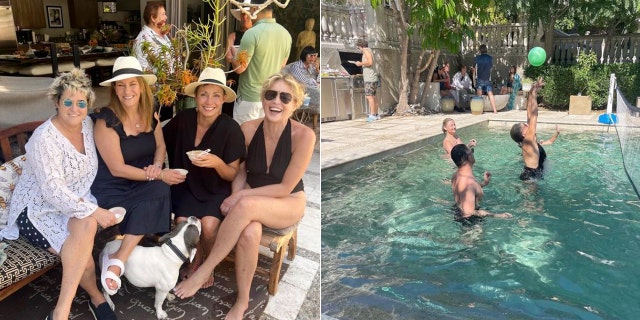 The actress has spoken about how she has grown to love her body as she's gotten older, telling Allure in October 2019, "I'm so grateful to my body."
She continued, "When I was younger, everybody was telling me what was wrong with my body — too this, too that." Stone then explained how her thinking changed. "I started to understand that I was going to go for being more like a European woman who got more beautiful with age and who could understand that women are more beautiful than girls because they know something."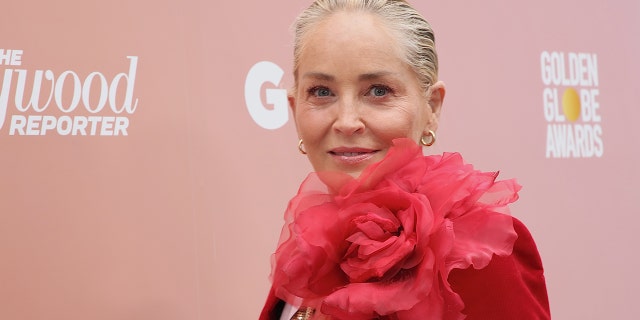 Ahead of her 60th birthday in 2018, Stone spoke with The New York Times about how she manages to look so youthful, giving away her makeup and skincare favorites, as well as certain lifestyle choices she thinks play a role. She revealed she doesn't eat processed food or drink caffeine, and because of her celiac disease, she avoids gluten, but "otherwise [she] just eat[s] like a person — whatever [she's] hungry for."
"Also, for me, it's more about real inner beauty. It's important to have a philosophy or way of life or faith that keeps you balanced," she told the outlet. "For me, that has been Buddhism. It's something that brings you back to center, and is really the key to serenity and beauty — an internal sense of form and elegance."
Demi Moore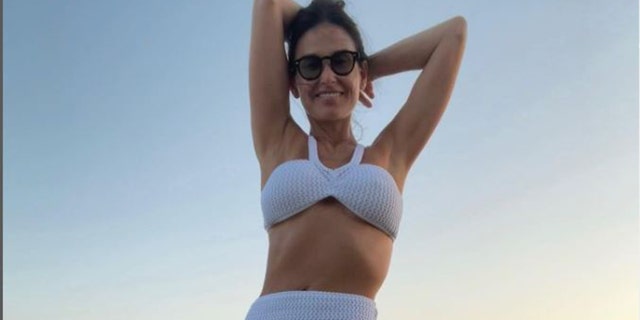 While on vacation in summer 2022, Demi Moore missed no opportunity to share photos of herself soaking up the sun's rays, showing off her slim figure at the same time. 
In September, the 60-year-old "Ghost" actress posted a series of photos of herself having a good time on a boat. She rocked a white halter bikini top, paired with high-waisted matching white bottoms. 
Another photo from the same post, features Moore lounging on a swim platform attached to a boat, floating in the ocean, wearing a black bikini. "The last days of summer," she captioned the photo, adding an emoji of the sun.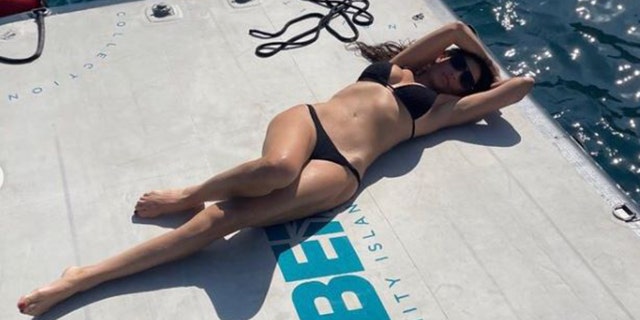 Earlier in the summer, the "St. Elmo's Fire" star posted a photo of herself on a different boat, wearing a bright pink string bikini under a bright yellow cover up. She posed leaning against the boat and resting her head on her arm.
"Soaking up summer," she captioned the pic.
Ahead of Moore's 60th birthday in November 2022, she spoke with People about her feelings towards getting older, revealing she finds it "liberating" to let go of the fear that comes with aging.
Moore told the outlet what she's looking forward to about aging is "not being defined by a number and instead being defined by my experience. You hit 59, and you're already thinking, 'Well, I'm going to be 60.' It feels very liberating. When I think of my grandmother at 60, she in a way seemed to be already resigned to being old. But I feel, in so many ways, more alive and present than ever."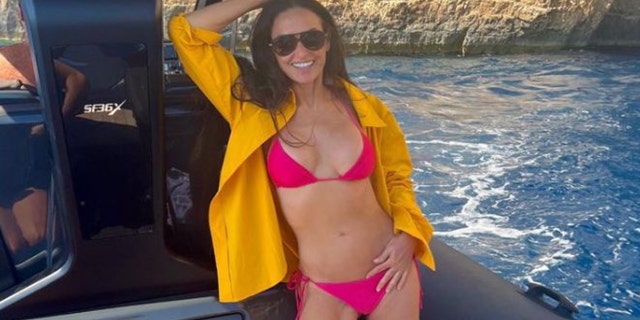 One of Moore's goals is to help other women to feel comfortable in their bodies as they age. She's accomplishing this by starting her own swimwear collection. 
"It's changing this idea that women become less desirable as we get older," she toldPeople. "We don't want to look matronly or not feel sexy."
Christie Brinkley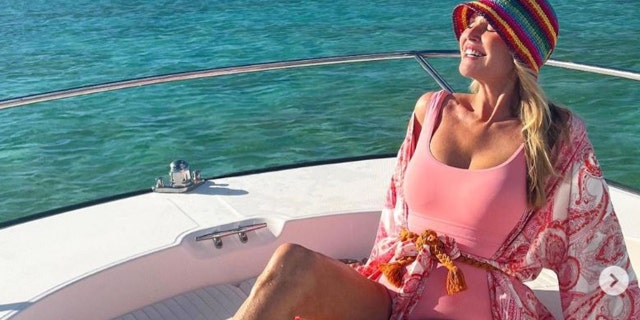 Model Christie Brinkley rang in the new year in 2023 with a vacation in Turks and Caicos, posting photos from her getaway. 
In one particular shot, the 69-year-old star can be seen wearing a light pink one-piece bathing suit, paired with a white and pink cover up and a colorful hat. 
"Happy New Year from Turks & Caicos! May 2023 be full of happy days from sunrise to sunset," she captioned the image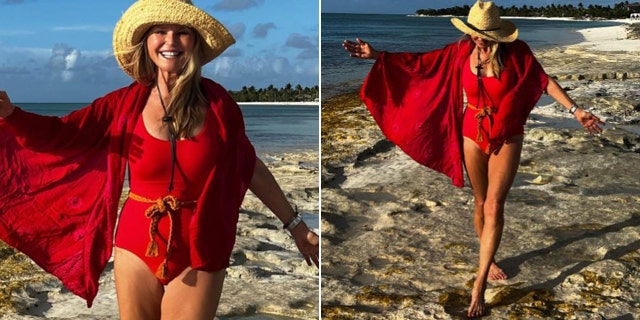 She posted another series of photos from her vacation in paradise, featuring her walking on the beach in a red one-piece bathing suit paired with a red shawl, a floppy sunhat and her signature smile.
"You know how you get busy and you don't make time for yourself…. Well, don't do that. Make time for yourself… get out of the house, take a walk around town, through the woods or down a beach," she advised in the caption. "Ride your bike, go to the gym. Relax, breath and let your mind wander. Laugh with friends!"
The model included the hashtags "68 and feeling grateful" adding, "in a couple weeks I'll be #69andfeelingmightyfine."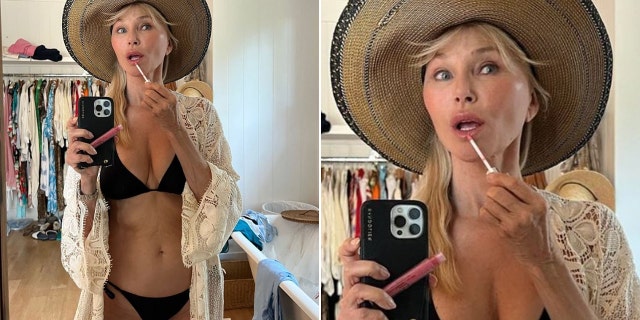 Brinkley will turn 70-years-old in February and opened up about how she feels about approaching the milestone. 
"I pretty much feel, as I'm approaching 70, the same way that I felt when I was approaching 30. I feel good. I feel strong," she told People in May 2023. "I feel like the number doesn't match my spirit, so I may as well just keep spiriting on…I've been shocked by not feeling the way I thought I was supposed to be feeling at that age."
She continued: "I don't believe that focusing on age is going to make you feel any better about it. I think curiosity in the world around you and just wanting to do something with each day, that is what keeps you young and going."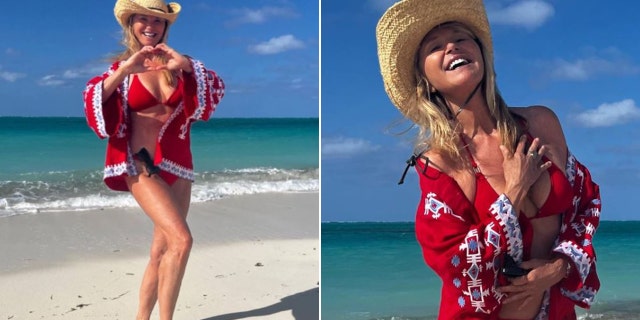 Melanie Griffith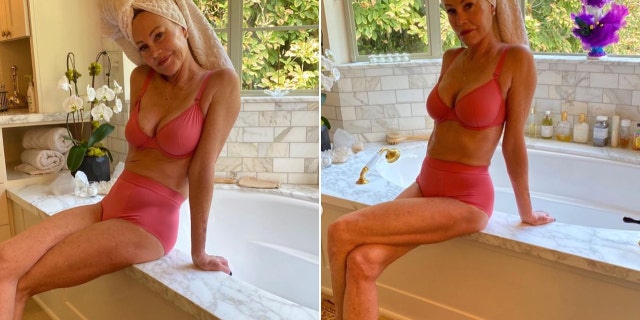 Melanie Griffith is not afraid to show some skin on social media, especially when it's for a good cause. 
In October 2020, the 65-year-old "Working Girl" actress posted a photo of herself wearing only her bra and underwear, smiling at the camera while sitting on her bathtub.
"I'm joining @kitundergarments in wearing pink in honor of Breast Cancer Awareness month," she explained in the caption.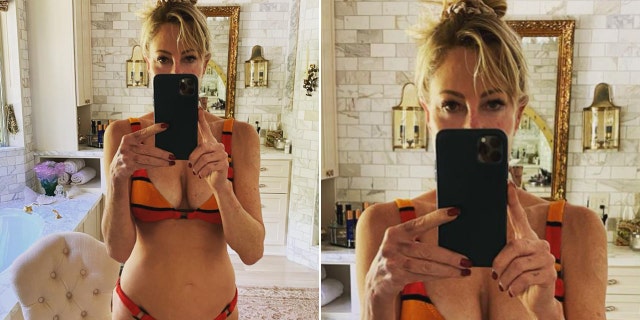 Later that month, Griffith took to her Instagram once again, this time, to encourage her followers to vote. She joked she was posing in her "Halloween Bikini." 
Griffith has spoken out about how difficult it has been for her to age gracefully in Hollywood, claiming the industry is focused on younger actors, which leaves older actresses with very limited options when it comes to substantial roles. 
"By the time you're 40 in Los Angeles, you're over the hill in the business," Griffith told People in March 2016. "It takes women that are strong enough to actually change the perception."
Jane Seymour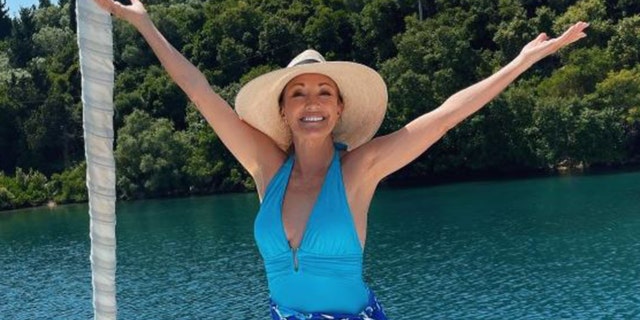 Jane Seymour celebrated the start of summer with a vacation to Greece. 
In June, the 72-year-old posted a photo of herself on a boat wearing a blue swimsuit and a floppy sun hat, welcoming summer with a big smile and her arms up in the air. 
"Hello Greece! Ready to take in the wonders of this breathtakingly beautiful place," she captioned the pic. The comments section was full of people wishing her a happy vacation, with one commenter writing "wow Jane you are a world traveler!! After all your hard work you so deserve it. You and the view are breathtaking."
Earlier that month, the "Wedding Crashers" actress shared a photo of herself soaking up the sun in a revealing brown one-piece bathing suit. In the caption she reminded her followers "there's always room for joy" in life.
"Let's dive into the ocean of possibilities, soak up the sunshine of gratitude, and let our spirits soar with the wings of endless possibilities," she wrote.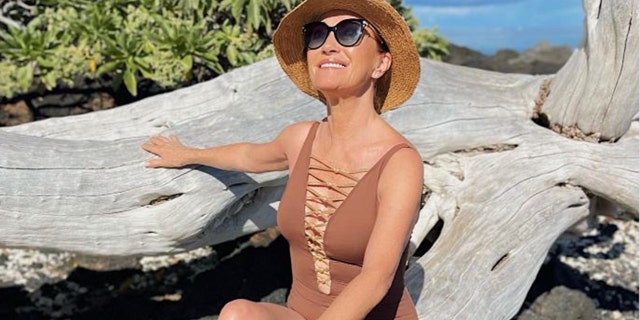 Seymour has never been afraid to showcase her body in pictures, having posed for Playboy Magazine three times in her career, the last time being in 2018. At the time, the actress was 68-years-old and became the oldest woman to pose for the magazine. 
While some were surprised that she agreed to pose for the magazine, she told Playboy at the time, "I feel much sexier now than I ever did when I was younger." She added that "there's an enormous freedom in having lived as long as I have" and she's "comfortable in my own skin."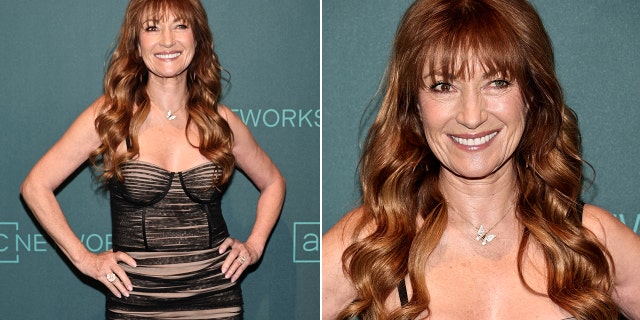 When speaking with Yahoo Life in April 2022, Seymour opened up about her decision to pose for the magazine.
"I don't know why everyone got terribly excited about it, but I got excited when I thought, Well … what does this say? This says that I am still a woman and that I'm comfortable in my skin, and I own myself. And why not?" she said at the time. "You know, maybe there are a lot of women out there who are giving up and just going, 'Oh, well, you know, I'm middle-aged and I should cut my hair off and be invisible.' Well, I'm saying if you don't want to be invisible, and you want to continue feeling lively and have fun and feel kind of sensual, sexy or whatever, there's nothing wrong with it."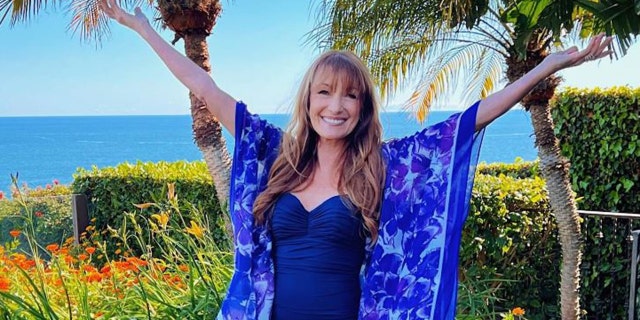 Susan Lucci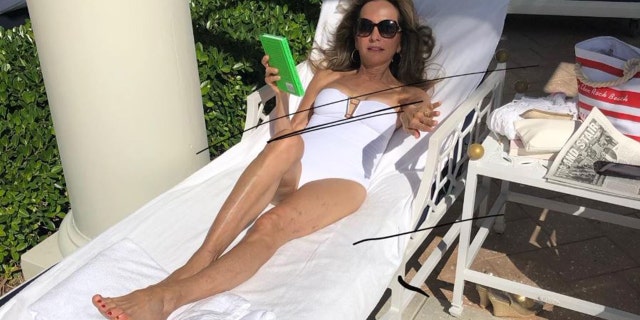 In March 2021, "All My Children" star Susan Lucci shared a photo of herself reading a book while laying on a lounge chair in a white swimsuit.
The 76-year-old soap opera legend alluded to being caught off guard in her caption, joking "Helmut paparazzi strikes again," referring to her late husband of 52 years, Helmut Huber.
Lucci has been open in the past about her age-defying looks. On her 70th birthday in 2017, she told People in order to look youthful in your later years you have to "take care of [your skin] every day," adding that "if your skin looks okay today, and you take care of it," there is a higher chance it will continue to look okay later.
"I was very lucky both of my parents had really nice skin," she told the outlet. "My mother still does, she looks fantastic. My dad passed away that's why I say my mother has beautiful skin."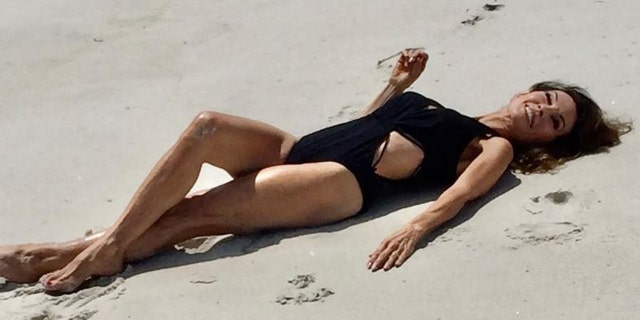 The actress posed for Harper's Bazaar's October 2018 unretouched issue, wearing a black one-piece swimsuit with cutouts on both sides and a plunging neckline. 
She posted a behind the scenes photo of herself which her husband took while she was resting in between shots. In the caption, she joked she was "laying down on the job," later adding, "#busted."
"Freezing cold on the beach in early May—in between shots, I just had to lay down in the sand—the warmest place there was," she wrote in the caption. "My husband snapped this behind-the-scenes shot of me and caught the moment!!!"
Martha Stewart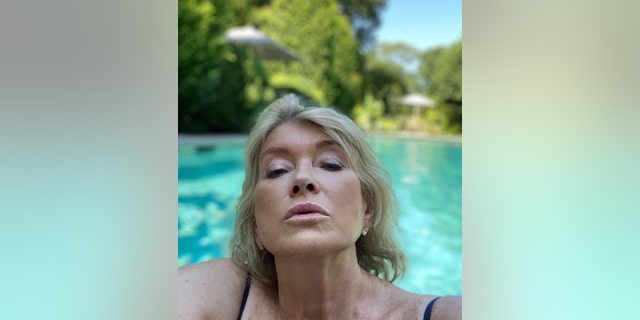 Martha Stewart shocked the internet in July 2020, when she posted a photo of herself looking seductively into the camera while enjoying a dip in the pool on a hot day, writing, "my pool in East Hampton is the place to be on a 89 degree day!"
"I took a pool selfie photo by mistake. I was trying to take a picture of the beautiful turquoise planter at the end of the pool, but the camera was on me, so I just snapped it. It looked so good, so I posted it," she told People about the photo. "I didn't know what a 'thirst trap' was, but now I do. Now I'm looking for the next thirst trap. I love doing those promiscuous, provocative things, because it's just fun."
Other celebrities couldn't help but comment on the picture, with Reese Witherspoon calling her a "stunner," and comedian Chelsea Handler posting a remake of the picture. 
"I'm here to take @marthastewart48's swimming lesson," Handler wrote in the caption. "If I look this good at 78 I better still have a pool to show myself off in."
The 81-year-old television personality and businesswoman also became the oldest person to pose for the cover of Sports Illustrated Swimsuit Edition when she graced the cover in 2023. Speaking with Footwear News, Stewart explained her approach to aging, which includes taking advantage of each day.
"I'm telling women to live the best life they can possibly live. Don't think about aging, think about living as long as you can. Take the word aging out of it. You're getting older the minute you're born," she explained. "Something I always say is to be curious and keep learning something new every day."
---