Steven Tyler has been advised by doctors to go on vocal rest to protect his voice
---
Aerosmith has been forced to postpone all of their currently scheduled tour dates, due to singer Steven Tyler's serious vocal injury.
Fans of the legendary band first got bad news earlier this month when they were forced to postpone a few dates on their farewell tour, but now things are looking even more grim.
A statement posted to the group's social media reads, "Unfortunately, Steven's vocal injury is more serious than initially thought. His doctor has confirmed that in addition to the damage to his vocal cords, he fractured his larynx which requires ongoing care."
"He is receiving the best medical treatment available to ensure his recovery is swift, but given the nature of a fracture, he is being told patience is essential."
The band continued by announcing, "As a result, all the currently scheduled PEACE OUT shows must be postponed to sometime in 2024, with new dates to be announced as soon as we know more."
The announcement also included a message directly from Tyler, reading: "I am heartbroken to not be out there with Aerosmith, my brothers and the incredible Black Crowes, rocking with the best fans in the world. I promise we will be back as soon as we can!"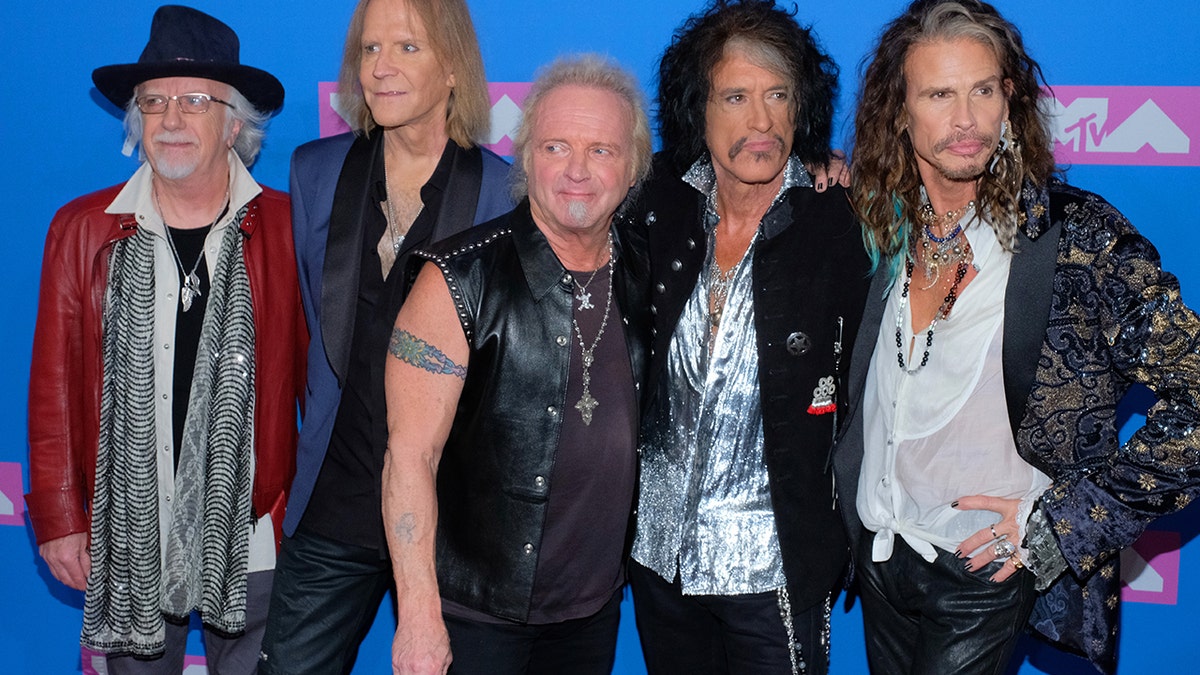 The statement concluded with a message to fans who had already bought tickets: "All previously purchased tickets will be honored for the rescheduled dates, and refunds will be available for those unable to attend once those dates are announced. Fans with questions regarding refunds should reach out to their point of purchase."
This update follows an announcement the band made on Sept. 11. Then, the group definitively rescheduled five dates to early next year.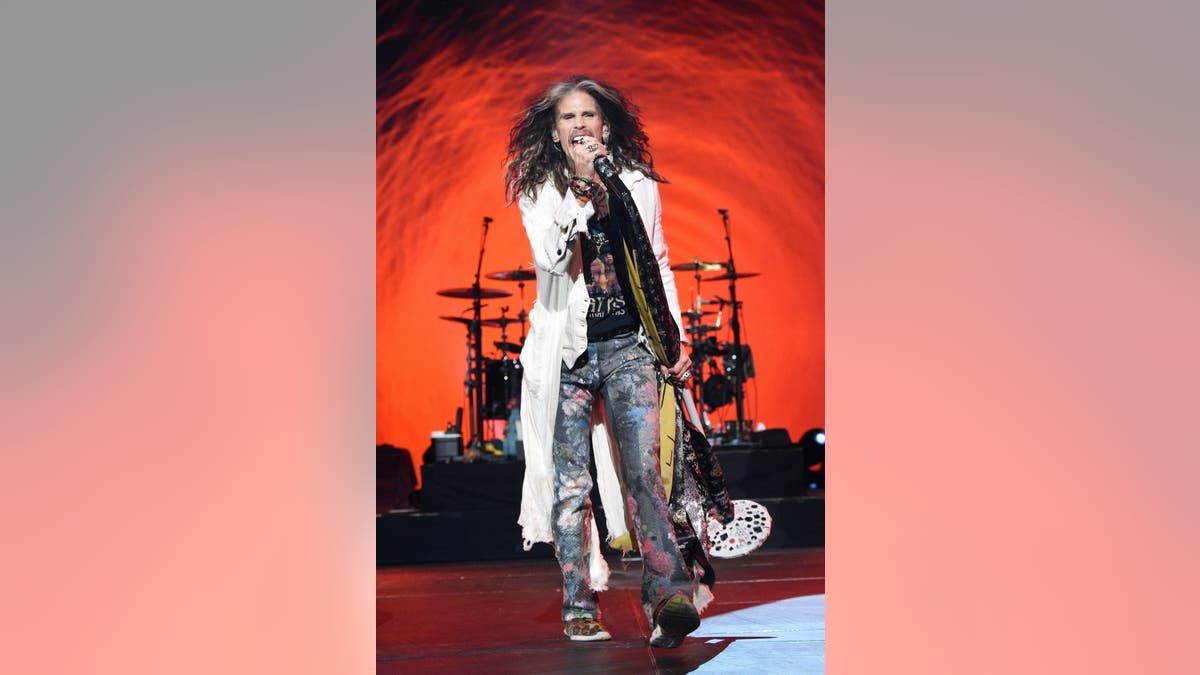 Tyler left a message within that announcement as well, saying, "I'm heartbroken to say I have received strict doctor's orders not to sing for the next thirty days. I sustained vocal cord damage during Saturday's show that led to subsequent bleeding. We'll need to postpone a few dates so that we can come back and give you the performance you deserve."
According to the National Library of Medicine, a larynx fracture is rare and "requires a considerable impact force," and is most commonly caused by "a motor vehicle accident or sports injury, followed by penetrating neck injuries." It sometimes requires surgery, and the prognosis for this kind of trauma is typically good, "with good airway outcomes achieved in 76 to 97% of cases."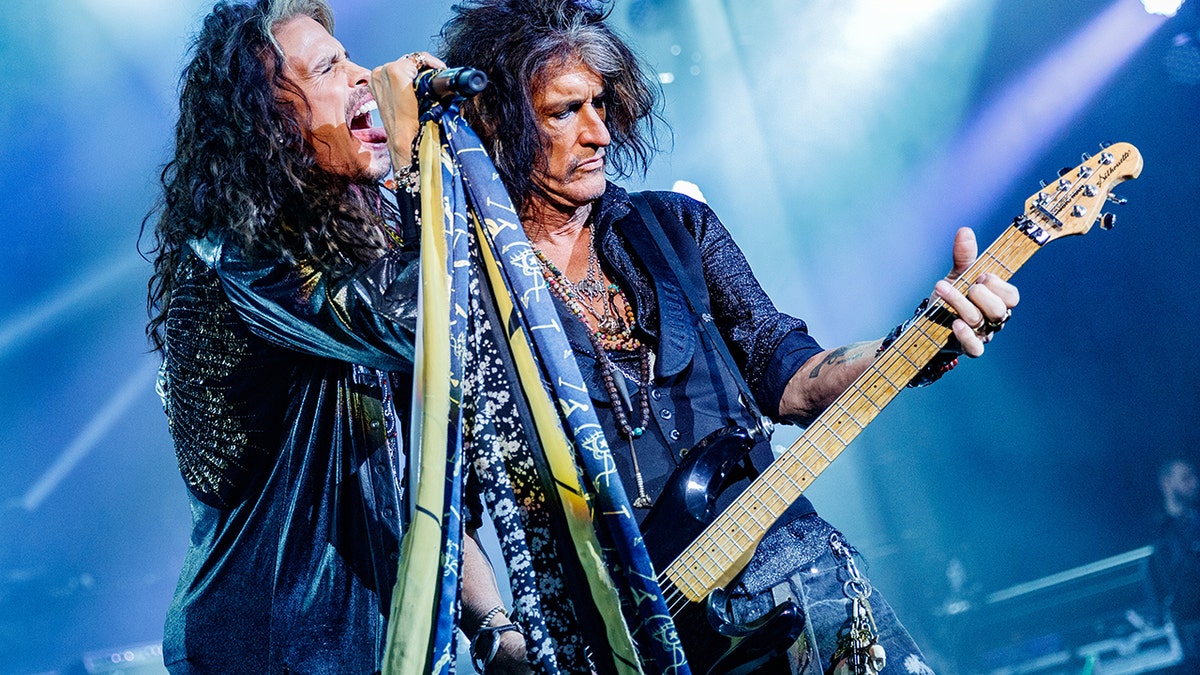 Age can play a part in the healing process, with older patients being more at risk for more permanent or serious complications. Tyler is 75.
While fans have been understanding of the circumstances surrounding these postponements, this isn't the first time in recent memory that Aerosmith has been forced to cancel concerts.
Last May, they canceled dates in their Las Vegas residency after Tyler suffered a relapse and made the move to check into rehab.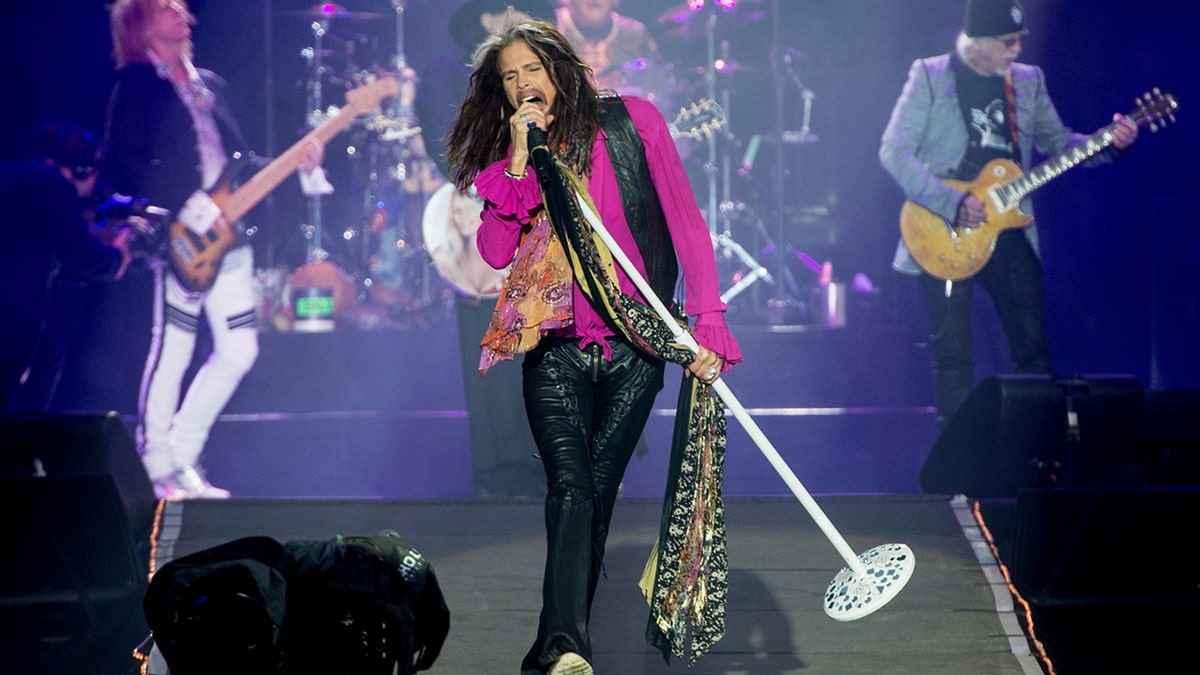 "As many of you know. Our beloved brother Steven has worked on his sobriety for many years. After foot surgery to prepare for the stage and the necessity of pain management during the process, he has recently relapsed and voluntarily entered a treatment program to concentrate on his health and recovery," a social media statement from the band said.
That July, Fox News Digital confirmed Tyler had checked out of the rehab center after staying longer than the required 30 days.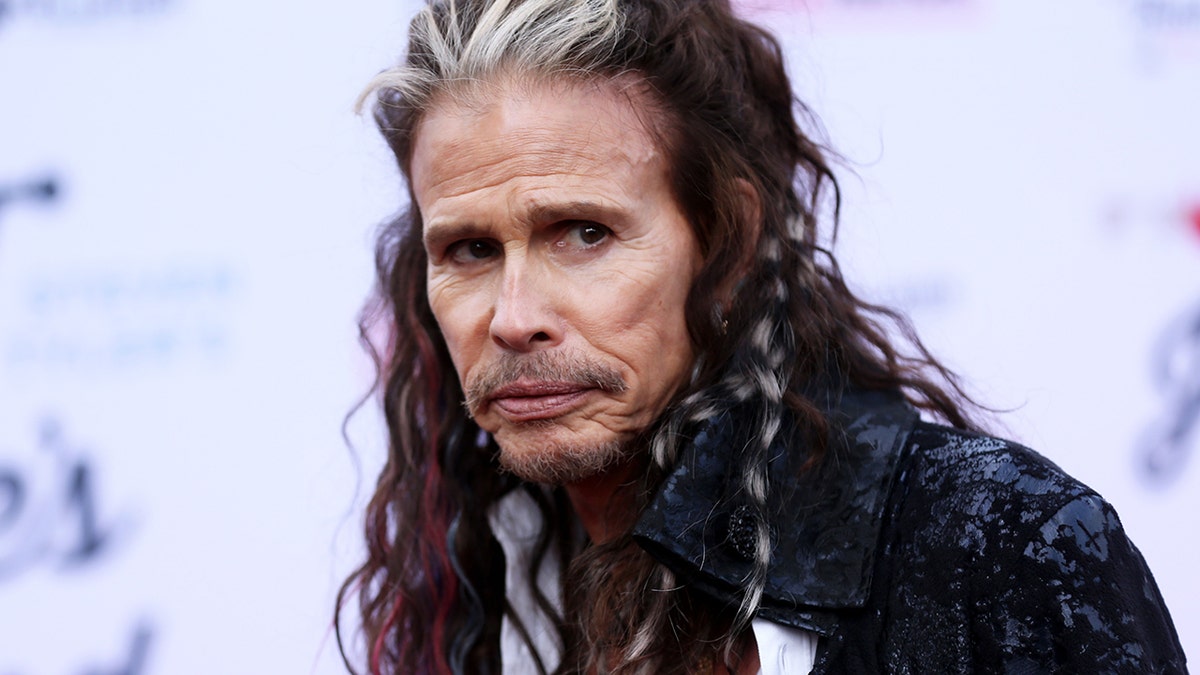 Aerosmith eventually performed scheduled dates late in the year but canceled its final two residency shows in December, citing unspecified health issues for Tyler.
"On the advice of doctors, Steven has to sit these out. Stay healthy and we'll see you in the new year!" the group wrote at the time.
Fox News Digital's Elizabeth Stanton contributed to this report.
---