'In da Club' rapper 50 Cent told followers that Los Angeles 'is finished'
By Andrea Vacchiano
---
Rapper Curtis Jackson, also known as 50 Cent, addressed Los Angeles's crime crisis last week in response to the recent reinstatement of the zero bail policy.
Jackson shared a FOX 11 Los Angeles segment about the zero bail policy on Instagram Reels Thursday. The policy, which was adopted during the COVID-19 pandemic in an attempt to reduce crowding in prisons, drops bail to as low as $0 for suspects accused of misdemeanors and non-violent felonies.
"LA is finished watch how bad it gets out there.SMH [shaking my head]" the "Candy Shop" rapper wrote on Instagram.
Critics say the policy, which came back in May after ending in July 2022, is spiking violent crime in the Golden State.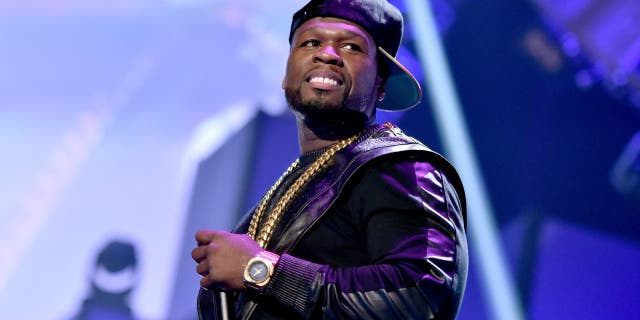 A recent study published by the Yolo County District Attorney's Office found that zero bail policies have "horrific" effects on public safety.
"I mean, we have more people being shot at, stabbed, assaulted, robbed, beaten. These are real victims – and the numbers are staggering under zero bail," Yolo County District Attorney Jeff Reisig told Fox News Digital.
The study found that suspects released without bail reoffended 70% more often than those who posted bail, and were rearrested on 163% more charges. Suspects released without bail were also accused of three times as many violent crimes.
When asked by Fox News Digital in May, the L.A. County Sheriff's Department said that they would enforce the policy.
"The Department is aware of the preliminary injunction regarding the cash bail system, and of course will comply with any court-ordered bail schedule." the sheriff's office statement read. "The County is also working with the court and other stakeholders to explore ways to reduce the number of people held before arraignment because they can't afford bail and to provide the Sheriff greater release options to safely reduce the jail population, while always prioritizing public safety."
Progressives have argued that cash bail is unfair to low-income suspects who are unable to post bail. In May, a reparations task force commissioned by Governor Gavin Newsom pushed to end cash bail.
"The cash bail system is at the core of many of the class and race-based inequities in the criminal legal system," the task force claimed. "The task force accordingly recommends that the legislature take all steps necessary to definitively end cash bail."
Fox News Digital's Kristine Parks and Michael Ruiz contributed to this report.
---