The drones harassed by Russian fighters last week carried out the Syria strike
By Anders Hagstrom
---
U.S. forces killed ISIS leader Usamah al-Muhajir in an airstrike in eastern Syria on Friday, U.S. Central Command (CENTCOM) announced in a Sunday statement.
Al-Muhajir was killed by the same MQ-9 reaper drones that had been harassed by Russian aircraft in the region. The two incidents occurred the same day, the U.S. says, with the drones carrying out the strike after the interaction with Russian craft.
"We have made it clear that we remain committed to the defeat of ISIS throughout the region," said CENTCOM commander Gen. Michael Kurilla. "ISIS remains a threat, not only to the region but well beyond."
CENTCOM clarified that there were no indications that any civilians were killed in the strike, but the U.S. and allies were assessing reports of a civilian injury.
The U.S. and allied forces in the region have carried out a consistent campaign against remaining ISIS leaders operating in Syria. The U.S. killed the head of the organization, Abu Bakr al-Baghdadi, in a 2019 raid. Since then, ISIS forces have operated as cells.
The MQ-9 drones used in the attack had earlier interactions with Russian SU-35 fighter jets throughout last week. The Russian craft have repeatedly flown into the path of the drones, forcing them to take evasive action to avoid a collision.
"Russian military aircraft engaged in unsafe and unprofessional behavior Thursday, 9:30 a.m. local time, while interacting with U.S. MQ-9 drones carrying out our D-ISIS mission in Syria," said Lt. Gen. Alexus Grynkewich, commander, 9th AF and CFACC for CENTCOM. "Russian aircraft dropped flares in front of the drones and flew dangerously close, endangering the safety of all aircraft involved."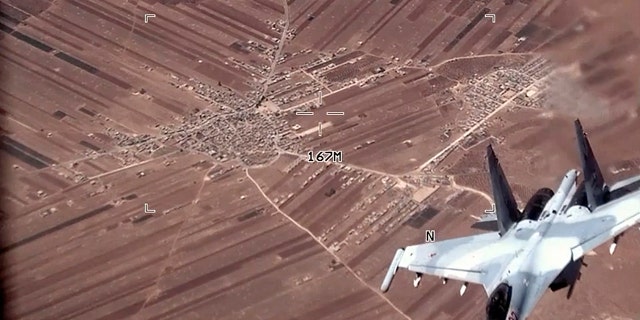 "This is the second instance of dangerous behaviors by Russian pilots within the past 24 hours, with the first happening Wednesday at approximately 10:40 a.m. local time," he added.
The U.S. military has also urged Russian forces in Syria to "cease this reckless behavior and adhere to the standards of behavior expected of a professional air force, so we can resume our focus on the enduring defeat of ISIS," he said.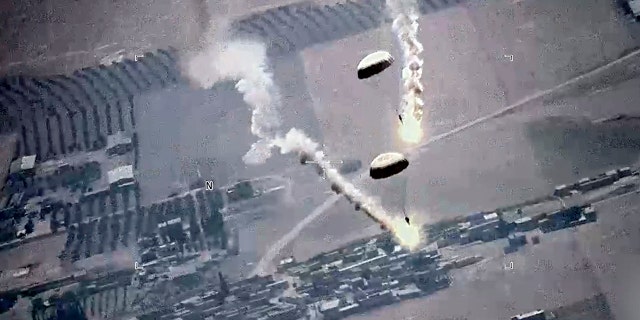 The U.S. maintains a force of about 900 troops deployed in Syria. They primarily work with the Kurdish-led Syrian Democratic Forces in their struggle against Islamic State militants.
Fox News' Lawrence Richard contributed to this report.
---