Stacie Marie Laughton, 39, faces up to 30 years in prison
By Andrew Mark Miller
---
WARNING: The following article contains graphic content
A transgender former New Hampshire state lawmaker is facing criminal charges for allegedly conspiring with a daycare worker to gather sexually explicit photos of children.
Stacie Marie Laughton, a 39-year-old who was born male but now identifies as a female, is charged with aiding and abetting the sexual exploitation of children, the U.S. attorney's office in Boston said in a statement.
Laughton was arrested in connection with the arrest of daycare worker Lindsay Groves, 38, who is said to have been dating Laughton at one point and the two are believed to have worked together to take sexually explicit photos of children where she worked. 
Prosecutors said Tuesday that a preliminary forensic review of Groves' cellphone allegedly revealed more than 10,000 text messages between Laughton and Groves. The texts allegedly included discussion about, and transfer of, explicit photographs that Groves had taken of children last year who appear to be about 3 to 5 years old.
According to Justice Department documents, the text messages show the couple fantasizing with each other about sexual intercourse with the young children.
"So you would let me f*** the little girls that you work with." Laughton, the first transgender legislator in New Hampshire history, asked Groves, "And you're not screenshot Ing this and possibly use it against me at all like we're both on the same page we both want to do this and he would let me put my d*** inside those little girls I mean what if my d*** is too big I mean its big but its not that big I think you could fit in there and if it doesn't fit all the way then I could stop I don't want to hurt them."
"If they want your d*** inside them," Groves responded.
"Would you let the little girls suck my d***," Laughton said.
"It's their choice," said Groves.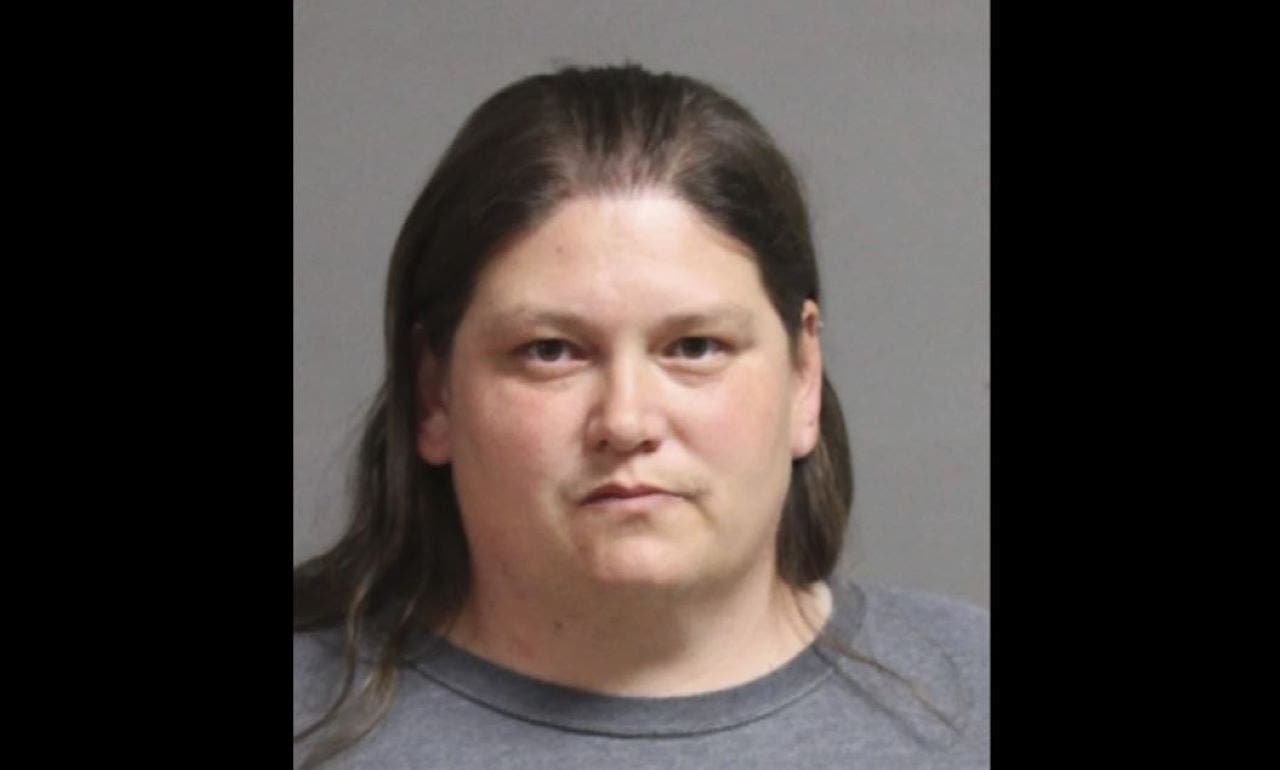 The documents allege that Laughton instructed Groves to touch a child's genitals and she placed her hand "adjacent" to the child's genitals and sent it to Laughton for his sexual gratification. 
Groves, a former employee at Creative Minds Early Learning Center in Tyngsborough, Massachusetts, was charged last month with sexual exploitation of children and distribution of child pornography for allegedly taking nude photos of the 3- to 5-year-old children and disseminating them. 
Laughton, a Democrat, was first elected in 2012 to the New Hampshire state legislature but resigned after an identity fraud conviction from 2008 surfaced. Laughton ran again successfully in 2020 and was re-elected in 2022 but resigned in December after being charged with stalking Groves.
The charge of sexual exploitation of children can lead to a sentence of up to 30 years in prison.
The Associated Press contributed to this report.
---