Clay County Sheriff Eddie Scott has been with office since 1999 before elected sheriff in 2012
By Emma Colton
---
Multiple women in Mississippi have accused a local sheriff of sexual harassment or coercing them into sex, which the Democrat lawman has vehemently denied.
Clay County Sheriff Eddie Scott was elected in 2012 after serving as a full-time sheriff's deputy since 1999, the New York Times wrote. The outlet, in partnership with the Mississippi Center for Investigative Reporting at Mississippi Today, conducted dozens of interviews with women and locals in the county and found that Scott has been accused multiple times of coercing women into sex during his years in office.
One of the women accusing Scott, Amber Jones, told the outlets that in May 2017, she was arrested for violating her probation after failing three drug tests.
Jones, who was 21 at the time, said she spent weeks in a jail cell before she was called to the sheriff's office and offered a position filling out paperwork for the jail records administrator. She accepted and soon had interactions with Scott, according to the report.
"If you take this splinter out of my finger, I'll give you an eight-hour home pass," the sheriff allegedly told her one day as she worked the job. She agreed, citing how she wanted to see her family. A few days later, the sheriff checked her out of the jail.
Scott drove Jones, and about a mile into the ride, he allegedly pulled over to a small home and told Jones she had to change out of prison clothes.
He reportedly gave her a T-shirt and left her alone as she changed in a bathroom in the home. He came back to the room, according to the report, touched her and commented on her tattoos.
He then allegedly pulled Jones onto a bed and forced her to have sex.
"I felt like I was worthless, like I didn't have any control over my own body," she said. "There was nothing I could do to stop it."
Jones was able to visit a family member after the incident, but similar instances unfolded over her eight months in prison, she said. Scott allegedly arranged for her to have home passes while also having sex with the woman during the trips.
Scott allegedly told her she did not have to worry about becoming pregnant after the incidents, explaining he was "fixed."
Scott has denied the allegations from Jones and the other women, calling the accusations "absolutely false" and welcoming "any investigation," according to the Daily Mail.
"Amber is a sweet, likable girl on the face," the sheriff said of Jones. "But we learned that she's one of the biggest con artists that ever walked the face of the Earth."
Another woman in 2012 alleged in state circuit court that Scott had coerced her into a sexual relationship three years prior after she was arrested. The woman said Scott promised he would use his power to keep her from prison, alleging the sheriff drove her to a hog farm, where the two had sex at least five times different times.
She asked a judge to overturn her prison sentence and presented letters with a return address to the Clay County Sheriff's Office and signed by Scott as proof of her allegations.
"Hey Sexy," Scott wrote to the woman just months after he was elected sheriff, the outlets reported. "Got my blood pumping hard after reading the last two letters. Can't stop thinking of how tight it is. I want all of that and more if you can."
The judge in that case ruled against the woman and there was no evidence of an internal investigation or disciplinary review with regard to the allegations, according to the report.
Scott reportedly would not directly answer whether he ever had sex with the woman, referring to the matter as a mistake and denying that he coerced her.
"What she didn't tell was, she was coming up to the office with her t–s hanging out," he said. "I never put myself in that position anymore."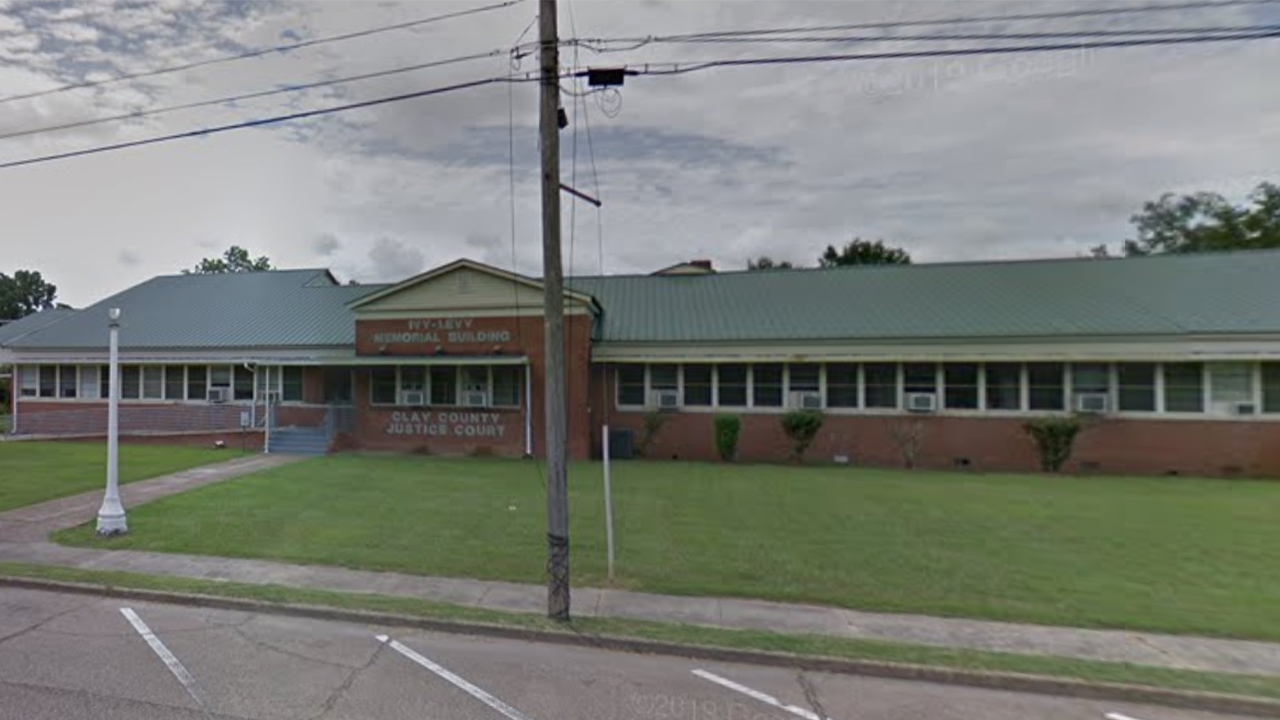 In May 2022, a former investigative assistant for the sheriff's office filed a lawsuit that alleged sexual harassment, claiming Scott made sexual advances toward her. She also said other women had similar experiences and detailed Jones' allegations.
The former employee, Caitlyn Wilson, said Scott also sent inappropriate text messages to her and colleagues in which he referred to women as "hookers," "heifers" and "hos." He allegedly made comments such as women "liked to be hammered" and referred to himself as a "stallion."
Wilson said she filed the suit after Scott allegedly rubbed his crotch against her one day in the office as he walked by the woman.
"I felt very violated," Wilson told the outlets. "I was just so shocked and surprised because he was my boss."
Scott denied the allegations, saying he was "sick as a dog" that day and "grabbing a woman was the last thing on my mind."
The sheriff said under oath as part of the suit that any pictures he sent via text that compared women to dogs who need to be trained or jokes about date rape were "humorous memes on the humor channel."
When Wilson filed an initial Equal Employment Opportunity Commission complaint against Scott in 2021, the sheriff reportedly assigned one of his own deputies to investigate, with the final report finding the allegations were "unsubstantiated and punitive" and any texts were only a form of adult humor among willing participants, the outlets reported.
Wilson said she faced retaliation after making the complaint. Her then-boyfriend, who worked as a captain for the sheriff's office, was suspended for reportedly driving his patrol car outside of Clay County to visit Wilson. He was ultimately fired two days after Christmas.
Wilson says she became isolated at work when colleagues allegedly stopped speaking to her; she was ordered to eat her lunch at her desk and was barred from carrying her gun at the office. 
After Wilson's complaint – which cited Jones – Jones said she also faced a run-in with law enforcement after not hearing from Scott for months.
Jones said she was pulled over by an officer from a police department within the county who found needles filled with meth under her passenger seat. She says the drugs were planted, allegedly by a deputy who worked for Scott, and was "set up."
"I was fixing to go to prison for a really long time for something that I didn't even do, just because he was mad over his mistakes, over things that he had done," she said.
Wilson's suit against Scott is set to go to trial next year.
Scott told the outlets that residents will see the allegations as false and re-elect him in the Democrat primary election next month.
The sheriff's office did not immediately respond to Fox News Digital's request for comment.
---