This is 3rd time Biden has skipped dinner with world leaders while on an international trip
By Houston Keene
---
President Biden elected skipping Tuesday's NATO dinner with world leaders as the White House said it was because the president had four full workdays and needed to prepare for a speech tomorrow.
Biden RSVP'd "no" to the NATO summit dinner with other world leaders as the 2023 summit kicked off.
This is the third time the president has skipped a dinner with world leaders while on an international trip.
Fox News Digital asked the White House for comment regarding Biden skipping the NATO dinner, and if the president was skipping because he has had four full days of official business, why was he on the beach on Saturday.
After publication, a White House official told Fox News Digital that event was a social dinner, and said that the president was in the midst of "four full days of official business abroad, including back to back summit meetings and a major speech." 
Biden also spent some of his time speaking to state and federal officials about the U.S. response to flooding in Vermont, and on Tuesday, issued an emergency declaration to mobilize response to the disaster.
The president was also preparing for his speech scheduled for Wednesday at the NATO summit held in Vilnius, Lithuania, the White House official indicated.
Biden, 80, hit the beach on Saturday, July 8, near his Delaware home ahead of the NATO summit after spending the last two weekends with his son, Hunter Biden, at Camp David.
The White House pool reporter later clarified that the president skipped the NATO dinner because he has four full days of work ahead of him, not behind him, and will be delivering a speech.
Ukraine will be present at the NATO summit taking place Tuesday and Wednesday, but Ukrainian President Volodymyr Zelenskyy lamented that the alliance continues to keep his country from joining.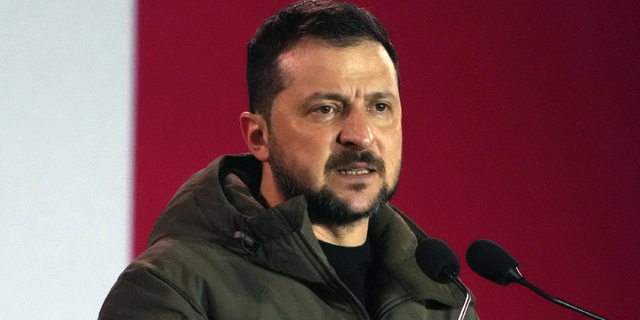 Biden made it clear in a CNN interview that aired Sunday that he does not support Ukraine joining the alliance during its present war with Russia. Biden also noted certain issues with Ukraine's eligibility, such as a lack of democratization. While he said there should be "a rational path for Ukraine to be able to qualify to be able to get into NATO," he did not go into specifics.
Zelenskyy said the international alliance was "about respect" and that Ukraine "deserves respect" as it seeks membership. He also said that by not taking steps to include Ukraine "a window of opportunity is being left to bargain Ukraine's membership in NATO in negotiations with Russia." This, he argued, provides Russia with "motivation to continue its terror."
Biden's overseas trip comes after cocaine was found at the White House on July 2.
Fox News Digital's Lawrence Richard contributed reporting.
---