More Americans are fleeing blue states and moving to red states with lower taxes like Texas and Florida
By Kristine Parks
---
A new study claims red states like Florida and Texas are the worst in the nation to "live and work" despite these states leading the nation in net migration.
CNBC's annual "Top States for Business" report broke down its rankings based on each state's commitment to "Life, Health and Inclusion." While Texas and Florida led the nation as best for business, the outlet slapped the red states for inadequate policies supporting abortion, child care, the LGBTQ community, and voting rights.
Texas ranked as worst in the nation to "live and work", along with Oklahoma, South Carolina, Arkansas and Florida. The study specifically cited Florida Governor Ron DeSantis's "War on Woke," and Texas's anti-"Inclusion" policies and "dismal" health care. 
"The Lone Star State keeps hacking away at inclusiveness, with laws targeting the LGBTQ+ population, voting rights, and the nation's strictest abortion ban. Yes, there are enormous economic opportunities in Texas, and it is attracting people from far and wide. But this state also has some Texas-sized issues when it comes to life, health and inclusion. And it is one of the reasons that the state fell out of the overall top five for the first time in the 16-year history of CNBC's rankings," the report said.
CNBC acknowledged Florida leads the nation in net migration but its policies on "life, health and inclusion" makes the Sunshine State "a dreary place."
Conversely, Vermont ranked as best in the nation to live and work, with other blue states like Massachusetts, New Jersey and Washington also ranking in the top 10.
These states received high rankings for their commitment to inclusive policies, accessible health care, worker protections, reproductive rights and improving air quality.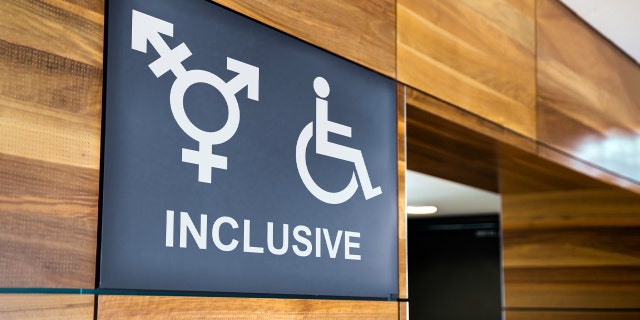 The study's authors said a state's "inclusion" policies were given increased importance this year, citing a nationwide worker shortage.
"Casting the widest possible net for workers means not turning anyone away. So we consider inclusiveness in state laws by measuring protections against discrimination, as well as voting rights. And with surveys showing a substantial percentage of women considering abortion restrictions when making a choice of where to live in the wake of the Supreme Court overturning Roe v. Wade, reproductive rights are part of this year's equation as well," the report said. 
The study raised eyebrows from some conservatives on Twitter, who noted the study's "worst states to live and work" also had the highest growth last year.
"Per 2022 data, half their list includes states that were leading the country in net migration. Starting to think that maybe that list might not be completely objective…" one user said.
Another added, "Only liberals could think all the liberal places everyone is leaving are inherently superior to all the conservative places everyone is going."
Other media outlets have been criticized for misusing Census Bureau data to attack Florida.
Business Insider and The Washington Post were forced to issue corrections last week after they falsely claimed more people had left Florida than entered it during 2021.
---