Clinkunbroomer was shot over the weekend in his patrol vehicle
By Greg Norman , Pilar Arias , Alexandria Hernandez
---
An arrest has been made in the shooting death of Los Angeles Sheriff's Deputy Ryan Clinkunbroomer, authorities announced Monday.
Sources told Fox News that a suspect – identified by Los Angeles County Sheriff Robert Luna as 29-year-old Kevin Salazar – was located following a tip. Clinkunbroomer was shot on Saturday, Sept. 16, while he was in his patrol vehicle at an intersection in Palmdale and later "succumbed to his injuries," authorities said.
"Community members came forward with information which led homicide detectives to identify the suspect and the vehicle used in the murder of Deputy Clinkunbroomer early this morning," Luna said Monday afternoon. 
The sheriff's department's Special Enforcement Bureau tactical team then went to a home in Palmdale and "during that operation, deputies surrounded the residence and called out all the occupants of that residence," Luna continued.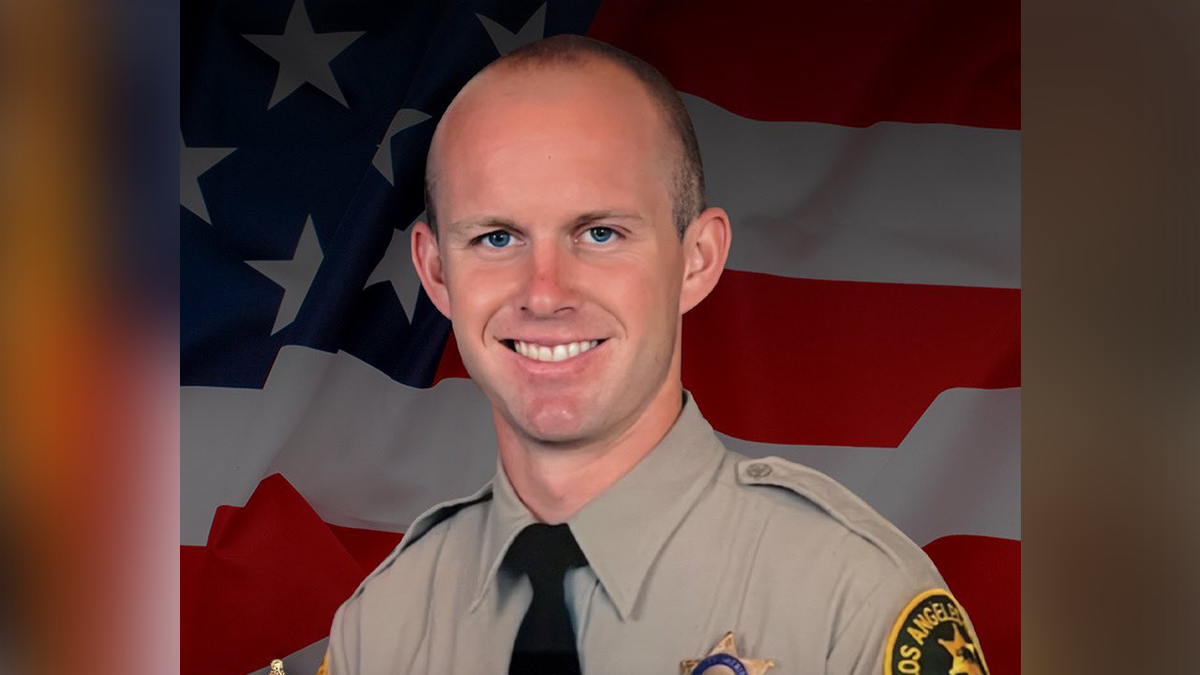 "Eventually, family members did come out. The suspect chose to barricade himself and refused to initially come out. He barricaded himself for several hours," Luna added, noting that de-escalation techniques were used in an attempt to coax Salazar out of the property.
"Eventually, they deployed chemical agents and the suspect ultimately surrendered," he said.
"And I want to take a pause here for a second when I talk about how proud I am of this department after a significant tragedy that we've shared with all of you, because those special enforcement deputies took the time to try to de-escalate this and take this individual peacefully into custody when they knew that our deputy was not afforded the same opportunity," Luna also said. "He never gave our deputy a chance, but yet our men and women gave this individual a chance to take him into custody peacefully."
Police last night announced a reward of $250,000 for information leading to an arrest in the case. 
Investigators had also released images of a vehicle – possibly a Toyota Corolla between the model years of 2006 to 2012 – sought in connection to the fatal attack. That vehicle later was found in addition to "numerous firearms," Luna said Monday, stressing that the case is still under investigation.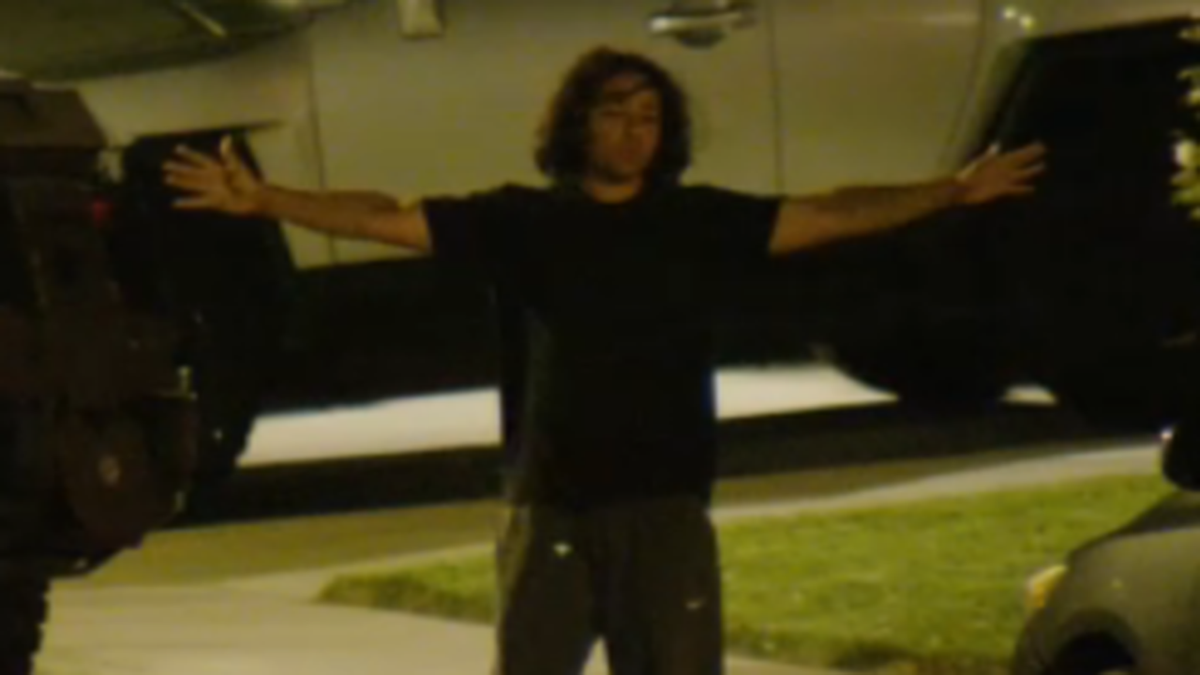 "I do want to stress to our community that although we are extremely confident that we have the right person in custody, I am still asking people to come forward and give us any piece of information that they believe that they have. Why? Because the arrest is only one part of this. We have to get this individual prosecuted now. To the full extent of the law," Luna said. "And we need the public's continued help and support in doing that."
Luna also choked up at one point during a news conference Monday while describing the attack on Clinkunbroomer.
"Our officers, our deputies go out and serve this community every day, putting their lives on the line. So we have a lot to be thankful for that we have men and women who volunteered to do this and families who kiss them goodbye and just pray that they come back home," Luna said. "And in this case, Ryan's family will never see him again."
Luna also read out a statement from Clinkunbroomer's family, also describing the officer as being among "three generations" of law enforcement. The deputy's father and grandfather also worked for the sheriff's department.
"Our son Ryan was a dedicated, hardworking deputy sheriff who enjoyed working here at the Palmdale station. He was proud to work along the side of his partners that he considered brothers and sisters as he sacrificed daily to better the community that he served. Ryan made the ultimate sacrifice in doing so," Luna said. "Ryan was recently engaged to the love of his life. As our firstborn son, Ryan will be greatly missed by his family, friends and the sheriff's department as a whole. Please keep Ryan's family, friends and colleagues in your prayers and respect everyone's privacy during our time of mourning."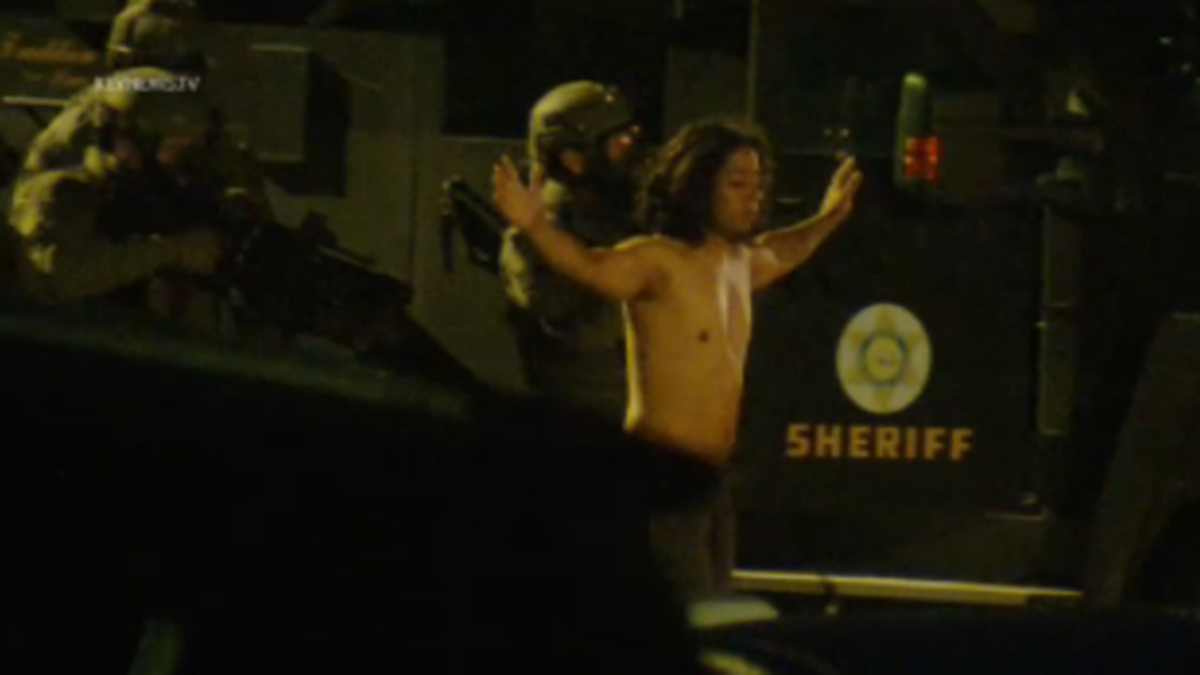 Surveillance video that homicide investigators were aware of appeared to show the moments before Clinkunbroomer was shot in the back of the head and killed.
The video, obtained by FOX 11 Los Angeles, shows a black car pulling up to the left of a Los Angeles County Sheriff's Department's cruiser at a red light. It is not possible to see any shots fired, but the black vehicle drives away as the sheriff's cruiser slowly rolls forward and then comes to a stop.
A citizen saw the deputy slumped in his cruiser in front of the Palmdale Sheriff's Station in Palmdale and went inside the station to alert other deputies.  
Clinkunbroomer was initially taken to the hospital in his cruiser, but an ambulance caught up with them on the way, according to FOX 11.
Clinkunbroomer was then put in an ambulance, and another deputy took his cruiser to a medical center in Lancaster.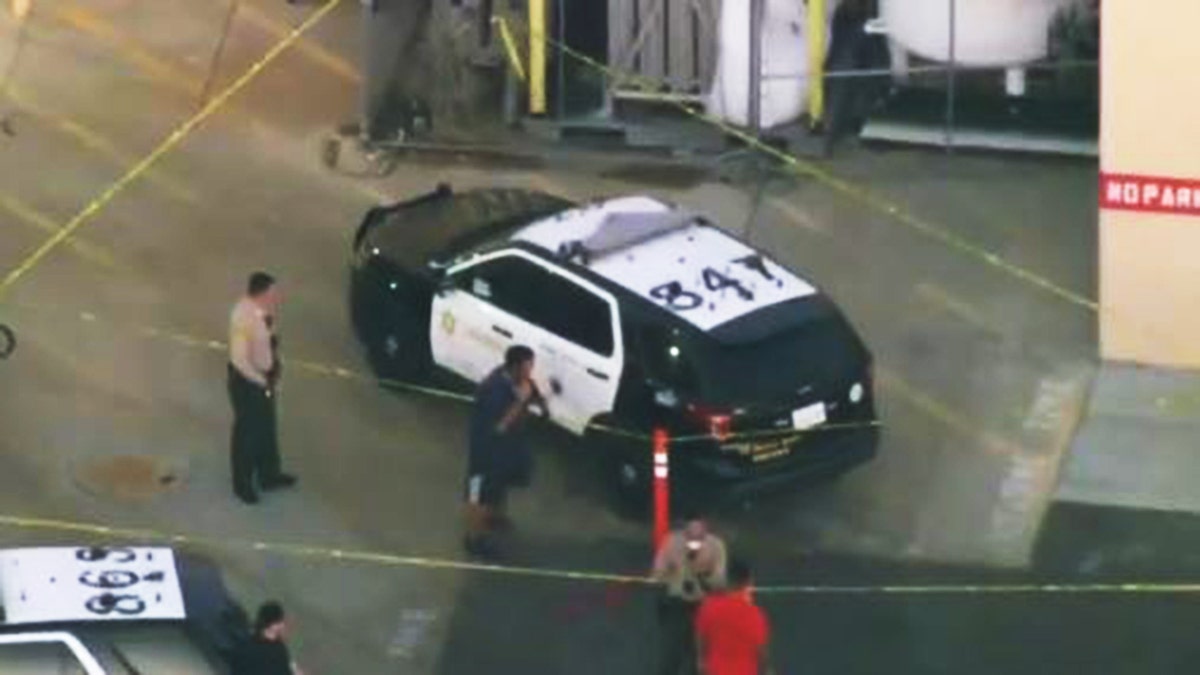 The motive for the shooting is unclear.
Clinkunbroomer was an eight-year veteran of LASD who served the Palmdale and Antelope Valley communities with "absolute distinction," Luna said.
---